Bus rapid route, Hanoi Museum cited as 'ineffective' in fighting waste
The National Assembly supervision mission's report on thrift practice and combating of waste in 2016-2021 said several major projects were ineffective, including the Hanoi Museum and Cat Linh - Ha Dong bus rapid route in Hanoi.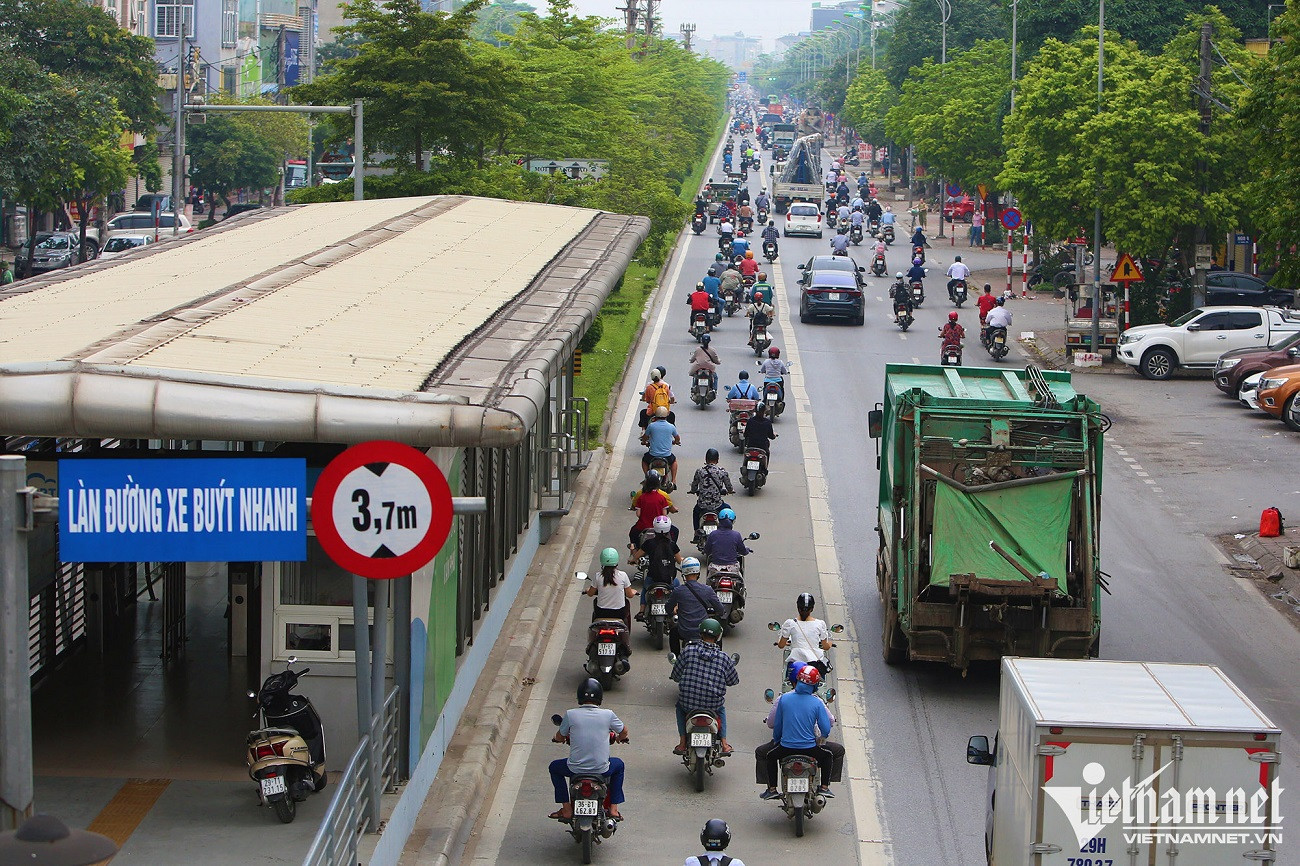 The report said that many key projects are slow, leading to low investment efficiency, becoming a burden and having a negative impact on life, upsetting socio-economic plans not only in one locality, but in the entire region and country.
Others cited in HCM City are the urban railway project No1 and Ben Thanh - Suoi Tien section (JICA). Fourteen years have elapsed, but the investor has still asked to delay the completion time (it is expected that the project would finish in 2028).
The investment capital has been raised from VND17.387 trillion to VND43.757 trillion.
The urban railway No2, Ben Thanh - ThamLuong (ADB, KfW and EIB) was approved in October 2010. However, the project will not be completed until 2030. Investment was raised from VND26.116 trillion in 2010 to VND47.891 trillion in 2018.
Another two projects have been suspended, but no assessment has been made to find out why there has been slow implementation of A-group projects and the solutions to the projects. There has also been no assessment about the waste of resources in these cases.
According to Report 76 of the HCM City People's Committee, the project on building the Symphony, Music and Dance Theater and the project on compensation for site clearance for the National Sports Complex in Rach Chiec in An Phu Ward, District 2, is currently suspended".
In Hanoi, many huge projects, especially urban railways, are also going slowly. It is not clear about the time of completion.
These include the urban railway section from Nhon to Hanoi Station with estimated investment capital of VND32.910 trillion and expected time of implementation in 2008-2022; the urban railway No2, Nam Thang Long – Tran Hung Dao section (the investor is following procedures to raise investment capital from VND19.555 trillion to VND35.678 trillion); and the Yen Xa waste water treatment project with investment capital of VND16.293 trillion and implementation time in 2013-2021.
"The projects are the typical example of loss and waste which have occurred for a long time but have not been settled," the report reads.
"As for ODA (official development assistance) projects, the slow implementation and inefficiency now causes loss and waste, and also affects the nation's prestige."

Tran Thuong