BUSINESS IN BRIEF 27/12
Economic growth and inflation targets proposed for 2017, Tech trader to open 350 food stores next year, VAMC to have new leaders, Vegetable, fruit exceeds rice export for first time, Hanoi's GRDP increases by 8.5% in 2016
Trade turns thin ahead of holiday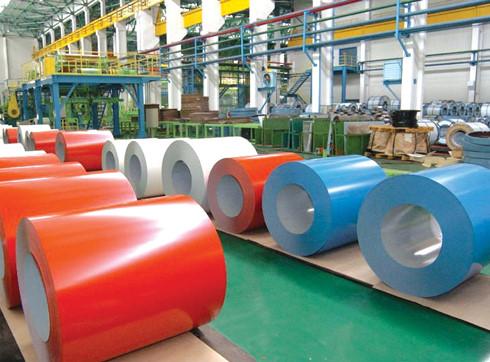 The VN-Index went down 0.42% at 664.15 points on December 22 on sluggish trade as investors took profit in the run up to the holiday season.
Losers outnumbered gainers by 1.5 to 1 on the HCMC exchange. Stock traders changed hands 94.9 million shares worth a combined VND2.03 trillion (US$91.4 million), down sharply versus Wednesday. Matched volume stood at 86.3 million shares worth VND1.7 trillion.
According to Dau tu Chung khoan newspaper, the index briefly touched 670 points in the morning session, buoyed by large caps VNM, SAB and MSN.
VNM erased earlier gains and fell into negative territory at the close, so did many other stocks. Therefore, the VN-Index ended down despite a sharp increase of brewery SAB.
The brewery edged up 1.1% at VND203,000 a share for a second session. Meanwhile, VNM plunged to an intraday low of VND123,100 a share with 1.43 million shares traded, including foreign investors' net sales of 530,000 shares.
Steelmakers, which rose sharply in the previous session, closed mixed as HPG, HSG and POM leapt while NKG, TLH and VIS contracted. HPG ranked third by volume on the HCMC bourse with 6.13 million shares changing hands, after HQC with 7.07 million shares and ITA with 6.9 million shares.
Blue chip GAS plummeted 2.3%, BVH skidded 1.6% and BID declined 2.01%, thus hindering a market rally and causing the VN-Index to fall below the 665-point level. Besides, numerous speculative stocks performed poorly.
The HNX-Index of the Hanoi exchange on December 22 slid 0.57% at 79.79 points with 80 advancers and 98 losers.
There were 42.9 million shares worth a total of VND426.2 billion traded, up 20% from the session earlier. PSI reported the biggest trading volume on the northern bourse with 4.04 million shares, followed by SHB with 3.6 million shares and KLF with 3.5 million shares.
Meanwhile, the HCMC exchange saw foreigners' net sales amounting to VND12.4 billion. These investors sold VNM with VND66 billion, VIC with VND10.9 billion and HPG with VND8.9 billion. They acquired SBT and MSN shares worth VND43.9 billion and VND8.5 billion, respectively.
Foreigners shifted to the buying side on the Hanoi market after one session of net sales. They net bought a mere VND280 million worth of shares, chiefly BVS with VND164 million and IVS with VND144 million. They offloaded VND837 million of BCC and VND370 million of VND.
Cement grinding station forced to shut down
The HCMC People's Committee has demanded Ha Tien 1 Cement Joint Stock Company (JSC) to cease operation of its Thu Duc cement grinding station, and relocate it to another location.
The company earlier proposed relocating its Thu Duc cement grinding station to District 9 and scaling up the capacity of its Phu Huu grinding station. However, the city government has turned down the proposal.
In an announcement sent to Ha Tien 1 Cement JSC, the municipal authorities have ordered the company to find a new location to replace the Thu Duc grinding plant in end-2016 in line with the city's master zoning plan for the construction sector.
The city government has assigned the People's Committee of Thu Duc District, the Department of Natural Resources and Environment, and the Police Department to closely monitor the operation halt and relocation of the cement grinding station.
The city government has told many production facilities to move out of the city owing to heavy pollution for over 10 years. However, some have failed to relocate, forcing authorities to take strong actions such as cutting power and water supplies.
The cement factory, covering 104 hectares in Thu Duc District, has been asked to relocate since 2003, but to no avail.
As reported by the Department of Natural Resources and Environment, the company earlier sought approval to relocate the facility to Phu Huu Industrial Park in District 9. However, the municipal authorities said no to the proposal, as they raised concerns over the facility's possible pollution to nearby residential areas.
Economic growth and inflation targets proposed for 2017
The National Advisory Council for Financial and Monetary Policies has proposed the Government set gross domestic product (GDP) growth and inflation targets for next year at 6.7% and 4% respectively at a meeting in Hanoi on Wednesday.
The regular meeting of the fourth quarter chaired by Deputy Prime Minister Vuong Dinh Hue also saw the council suggesting the Government solutions for fiscal and monetary policies to successfully implement the socio-economic development tasks of 2017, boost competitiveness, change the growth model, and restructure the economy.
Members of the council stressed the need next year for restructuring credit institutions, businesses, public investments, budget collections and expenditures associated with ensuring the country's financial safety, and public service units, according to information posted on the central bank's website.
The restructuring of those five fields will help cope with the weaknesses of the economy and create momentum for further growth, said the council.
In order to effectively apply the fiscal and monetary policies in the coming time, the council said the Government should carry out the policies in line with the medium-term public investment plan and the annual financial plan, focusing on restructuring budget spending and improving the efficiencies of public investments and public expenditures.
As for monetary policy, the central bank is asked to continue being cautious but flexible.
It is suggested to give priority to realizing the macroeconomic stability target, bolstering public confidence in the domestic currency, closely combining fiscal and monetary policies, and keeping interest rates stable.
As for this year's results, the council said GDP growth may be lower than the target of 6.7% due to the slowdown in agriculture and mining.
However, the motivation for economic growth is still maintained and the country can reach growth of 6.3-6.5%.
Regarding the financial target, the country can realize the budget revenue collection targets assigned by the National Assembly at both central and local levels.
Tech trader to open 350 food stores next year
Mobile World Investment Corp. (MWG), better known as The Gioi Di Dong which retails mobile devices and other electronic items, is looking to expand its convenience store chain Bach Hoa Xanh (green grocery) by opening some 350 food stores next year.
MWG's general director Tran Kinh Doanh told the Daily that the new stores will mainly be located in Tan Phu and Binh Tan districts of HCMC. The corporation will also run a distribution center of fresh products to supply these stores.
He said MWG will continue streamlining the model and improving governance and operation of Bach Hoa Xanh to boost revenue by 10 times over the current VND2.5 trillion (US$110 million). MWG will add more new stores nationwide by early- or mid-2018 if the existing outlets perform well.
Bach Hoa Xanh, officially launched in October 2015, is a food store chain whose model is similar to those of Co.op Food and Satrafoods.
There are 30-50 Bach Hoa Xanh outlets operating on a trial basis with total capital of VND20-50 billion in the 2015-2016 period.
As of December 22, Doanh said, The Gioi Di Dong had launched 50 green grocery stores, with total investment capital of less than VND50 billion (US$2.2 million), as planned.
They are situated in three wards of Binh Tan District, with each gaining average turnover of VND1 billion (US$43,945) per month.
Doanh said overall sales of Bach Hoa Xanh are still modest, compared to the corporation's total revenue, but beyond initial expectations. However, this chain has yet to break even.
Ministries want guidelines for conditional business regulations
Several ministries and departments said they want guidance for implementing regulations on conditional businesses that are prescribed in the Law on Investment that has been approved by the National Assembly (NA)
Unlike other laws, the law amending and supplementing Article 6 and Annex 4 of the Investment Law on the list of conditional business and investment fields is said to be clear and therefore, the Government is not assigned to issue guidelines for its implementation.
But many are of the opinion that such guidance is still needed, heard a meeting between the Ministry of Justice and other ministries and agencies on Wednesday.
Those agencies voice such concerns as the Government recently requested them to review and make suggestions for detailed regulations on new business fields and those which need to be adjusted, and report to the Government within this month.
According to the Ministry of Justice, most business conditions added into the investment law have already been regulated by current rules and therefore, the list of conditional business fields can be applied from January 1 next year.
The Ministry of Planning and Investment said the law amending and supplementing Article 6 and Annex 4 of the Investment Law has removed 20 sectors from the conditional business list while the list of conditional business fields has been included in the appendix of the investment law.
As such, ministries and departments should just follow those lists and regulations, said the ministry.
However, related ministries and departments said without specific guidance, enterprises operating in the four conditional sectors, including overseas study consultancy service, educational quality accreditation, and manufacturing, assembling and importing autos will face difficulties.
Japanese investors pour US$100 million into Son Kim Land
Japanese investors will pour US$100 million into Son Kim Land, a Vietnamese real estate firm, through an investment fund called Lemongrass Master Fund. The firm announced it had completed mobilizing foreign capital for this year.
The capital disbursement comes with two phases, with the first tranche of US$46 million disbursed on December 21 this year and the remainder set for the first quarter of next year.
The capital contribution showed the confidence of Japanese investors in the steady development of the company as well as the huge potential of Vietnam's real estate market in the coming years.
Son Kim is focusing on the development of housing, hotel, office building projects at prime locations.
Recently, Son Kim Land has introduced a 17-floor project named Serenity Sky Villas at 259 Dien Bien Phu Street in HCMC's District 3 which is scheduled for completion in 2018. The firm is developing the Gateway project which would be completed in the last quarter of 2017.
In addition, Son Kim Land Corp has joined forces with Hong Kong Land to launch the Nassim project in Thao Dien Ward in District 2, which is expected to be ready in the third quarter of 2018.
VAMC to have new leaders
The Vietnam Asset Management Company (VAMC) is expected to have new board chairman and general director from January 1 next year, a source told the Daily.
Nguyen Quoc Hung, the current chairman of VAMC, would leave VAMC for a new position at the State Bank of Vietnam. He would be replaced by a senior manager from the central bank, the source said.
Meanwhile, VAMC general director and board member Nguyen Huu Thuy will retire and the current deputy general director, Doan Van Thang, would succeed him.
In the year to date, VAMC has bought bad debts totaling VND23.8 trillion in book value from 18 credit institutions for VND22.92 trillion, Hung told the Daily.
Since its debut, VAMC has spent VND230.32 trillion buying VND264.75 trillion worth of bad debts of 15,656 customers at 42 banks.
From now until the year-end, the company will buy an additional VND8-9 trillion of bad debts at eight banks.
Born in 1960 in Hanoi, Hung has worked as VAMC's board chairman since May, 2014. Thuy, 58, took up the post of general director at the company in July 2013, when Doan Van Thang, 52, was named deputy general director.
Nine-storey car park at Lam Son Square deemed inappropriate
A nine-storey parking building has been proposed at Lam Son Square, just behind the landmark Opera House, to address the huge need for parking space in downtown HCMC, but the municipal transport authority has described it as inappropriate.
The HCMC Department of Transport in Dispatch 17816 sent to the municipal government last Friday says it has received a proposal from En-Parking Japan JSC to build a car park at Lam Son Square.
The nine-storey parking building of over 6,040 square meters could accommodate 168 cars of four to seven seats and would use a smart parking system with robots to automatically arrange vehicles.
The proposed form of investment is build-own-operate (BOO). The time for construction and operation is expected to be 30 years.
Parking fees are estimated at VND27,000 per car an hour, VND468,000 a day and nearly VND12 million a month.
The total cost of this project is VND161 billion, with 20% of it funded by the investor and 80% coming from commercial loans.
Commenting on this project, the HCMC Department of Zoning and Architecture says its location would become a green park behind the Opera House, a cultural and historical work of great importance to the city, as per the detailed urban construction plan of scale 1:2000 for the existing downtown area. Therefore, the construction of a nine-storey parking building is inconsistent with the planning, says the department.
Meanwhile, the HCMC Department of Finance in Dispatch 8744 dated November 8 asks for reconsideration of parking fees and clarification of the project's financial plan.
The Department of Transport says the current plan for transport development in the city until 2020 defines Lam Son Square as a location for parking with an area of 0.1 hectare. Yet, the detailed urban construction plan for the existing downtown says this location is part of a green park.
Thus, the proposed high-rise car park at Lam Son Square is not consistent with Article 15 of Decree 15 on public-private partnership and not eligible to be developed in this form of investment.
The transport department has found six locations for parking buildings: September 23 Park in District 1, Ly Thuong Kiet Residence in District 10, Gia Dinh Park in Phu Nhuan District, District 8 Coach Station, Cho Lon Coach Station in District 6, and Tan Phu Coach Station in Tan Phu District.
Vegetable, fruit exceeds rice export for first time
Vegetable and fruit export turnover reached US$2.3 billion on December 15, topping the rice export turnover of $2.1 billion for the first time, according to the General Department of Vietnam Customs.
The Ministry of Agriculture and Rural Development said that vegetable and fruit exports have quickly increased for the last decade.
Vietnam exported these products to 36 countries and territories, bringing the turnover of $235 million in 2005. In 2015, the number increased to 60 nations and territories, up 123 percent over 2014 and 782 percent over 2005.a
China has been the largest market accounting for 70.4 percent of Vietnam's export turnover. It has been followed by South Korea, the US and Japan with 10 percent of the total turnover.
Besides Vietnam has expanded the fruit market to other countries such as Canada, Australia, New Zealand and European nations.
Hanoi's GRDP increases by 8.5% in 2016
Hanoi's gross regional domestic product (GRDP) in 2016 has been estimated to increase by 8.5% compared to the previous year, according to the municipal statistics department.
The value of the agriculture, fishery and forestry sector rose by 2.21%, contributing 0.07 percentage points to GRDP growth.
The industrial and construction sector saw its value rise by 9%, accounting for 2.75 percentage points of the common GRDP hike, while the value of the service sector increased by 8.3%, adding 4.67 percentage points to the total 8.5%.
The capital city's industrial production index (IPI) in 2016 jumped 7.1% year on year, with the mining industry reporting a 53.6% decrease, the manufacturing industry rising by 7.5% in addition to gas and electricity production and distribution climbing by 7.6%.
According to the department, Hanoi attracted 445 new foreign-invested projects for the whole year, with new and additional foreign direct investment (FDI) pledges of US$2.8 billion, up 46.4% regarding the number of projects and 164% concerning the capital. An estimated US$1.2 billion has been implemented so far.
The city's efforts to shorten the time needed to register a business from five working days to three working days six months ahead of schedule pursuant to the Law on Enterprises has been highly appreciated by the business community. More than 22,900 new enterprises were established in the city in 2016, up 19% year on year, with total registered capital of nearly VND204 trillion (US$8.97 billion), up 42%.
Hanoi exported US$10.613 billion worth of goods in 2016, up 1.3% against 2016, while importing US$24.833 billion worth of commodities, equivalent to 96.6% of last year's figure, resulting in a trade deficit of US$14.22 billion for the whole year.
VASEP warns seafood exports about Canadian importer
The Vietnam Association of Seafood Exporters and Producers (VASEP) has warned enterprise members about fraudulent activity by Echopack Inc. based in Quebec, Canada, which have resulted in some losing hundreds of thousands of dollars.
According to VASEP, export consignments were paid via General Equity Bank, representing Echopack Inc. and based in Auckland, New Zealand, under the form of a 60-day letter of credit (L/C) from the date of the bill of lading and CFIA food safety certification.
The L/Cs included two terms regarding risk: the client takes one bill of lading to receive goods for quarantine and the client's signature at the bank must be the same as the signature on the commercial contract with exporters.
After Vietnamese seafood shipments were exported to Echopack under such terms, Echopack received the shipment. Banks representing Vietnamese seafood exporters sent documents to General Equity Bank for payment. However, the bank's response was slow and it refused to pay as the L/Cs, it claimed, were invalid.
The bank sent an email to Vietnamese seafood exporters, informing them that Echopack's signature when registering to open an L/C at the bank was different to the signature on the contract with the Vietnamese exporters. The bank then sent the Vietnamese side export documents, with one of the three copies of the bill of lading missing.
VASEP and its members claim that the buyer, Echopack, and General Equity Bank colluded to take shipments without payment. The bank accepted to allow Echopack to pick up the shipment with invalid documents and also deliberately contravened provisions in L/C payments. "There is information that the New Zealand-based bank closed in 2014 but still opens L/Cs and has connections to Vietnam," VASEP warned.
BIDV sent a document to VASEP proposing joint support be provided to enterprises in their seafood export transactions. Vietnamese exporters need to research markets and check the credit risk and previous trade of foreign partners, in particular partners linked via intermediaries.
Such verification can be carried out via public sources or purchasing information from companies specializing in providing verification services, as well as importer associations and diplomatic agencies. Exporters need to strictly regulate the contract terms protecting their rights. They should also research international principles and practices relating to payments to understand the role and responsibility of relevant sides, then consider choosing reasonable methods and conditions.
BIDV also warned Vietnamese exporters to use banks' services to ensure the ability to retrieve funds and to research importers and bodies issuing L/Cs.
SBV to fully disburse housing credit support package
The State Bank of Vietnam (SBV) has confirmed that the VND30 trillion ($1.36 billion) housing credit support package will be fully disbursed in accordance with initial plans, ending on December 31.
The latest report from the central bank revealed that VND29.239 trillion ($1.33 billion) has been disbursed with outstanding loans totaling VND24.166 trillion ($1.01 billion) as at December 31.
The package has cumulatively disbursed VND23.845 trillion ($1.08 billion) to individual customers, including loans to those with a need to buy or lease social housing or build, rebuild or repair their housing, representing 92.5 per cent of commitments ($1.17 billion) with outstanding loans at VND20.65 trillion ($938 million).
The package has also cumulatively disbursed VND5.395 trillion ($245.2 million) to the business customer group, including businesses, households and individuals, for them to invest in the renovation or new construction of social housing, with outstanding loans at VND3.516 trillion ($154.5 million). The SBV ceased funding commercial banks for loan disbursements on June 1.
The housing credit support package was launched in early 2013, with loans bearing an interest rate of 5 per cent per year under Resolution that brought it into effect for a 36-month period from June 1, 2013.
The package aimed at removing difficulties in the construction and real estate sectors and supporting low-income customers to secure housing, increase the supply and demand of low-cost housing, and improve market liquidity.
In the three years since its introduction the package has been amended many times in regard to targeted borrowers and interest rates, etc., to hasten disbursement.
Since August 21, 2014, households and individuals have been able to access loans with 15-year terms instead of 10-year terms. The potential applicant pool was also expanded. Low-income earning individuals facing difficulties in taking out commercial loans for housing (including house and land) were able to access loans if the purchase did not exceed VND1.05 billion ($49,120). Urban dwellers with land but not the financial capacity to build, renovate or repair the house could also access loans.
In the process of implementation, the Prime Minister approved a proposal from the SBV to extend the package. Contracts signed after March 31 were allowed to extend disbursement and refinancing for individual customers and households who need to buy, lease, build, rebuild or repair their house, to December 31.
Total refinancing funds reached VND32.7 trillion ($1.48 billion), including refinancing funds for individual customers and businesses from June 1.
Banks initially assigned to implement the package included BIDV, Vietcombank, Vietinbank, Agribank and MHB. The SBV then added eight more commercial banks to accelerate disbursement: Eximbank, BaoViet Bank, SCB, PvComBank, TP Bank, OCB, VPBank, and SeABank.
US-Vietnam trade undeterred by uncertainty
The outlook for US direct investment (FDI) flows into Vietnam looks promising regardless of whether the Trans-Pacific Partnership Agreement (TPP) comes into being or not.
The information was revealed at the conference titled "Vietnam-US Trade Interaction after 2016" held in Ho Chi Minh City.
According to Mary Tarnowka, the US Consul General in Vietnam, the US is encouraged by Vietnam's recent resolution on international economic integration, reaffirming its intentions to continue economic reforms and further open its economy, with or without the Trans-Pacific Partnership Agreement (TPP). This resolution is an important signal to trading partners that Vietnam is moving to establish a level playing field for US companies looking to invest and compete in the country.
She noted that potential sectors for US companies in Vietnam include infrastructure projects like energy, smart cities, healthcare, and aviation. "Also, Vietnam is already the 11th largest export market for US agricultural products. The US can take steps to meet Vietnam's demand for agricultural technology and equipment, as Vietnam strives to improve food safety and develop its food processing industry," she added.
Echoing the view, governor of AmCham Vietnam's Board of Governors Walter Blocker said that Vietnam's competitiveness has resulted in a great increase in US investment and indirectly contributed to intensifying US capital flows into Vietnam through third-party countries. US businesses will continue to promote Vietnam's continued integration into regional and global supply chains.
"US companies not only produce quality products, but also find more efficient ways to get those products growing in Vietnam and export to other countries. This has created greater productivity gains and competitiveness for the country on a global level, compared to a few years ago," he said.
Le Hoai Quoc, chairman of the Saigon Hi-tech Park Management Authority, is upbeat about US investment in Vietnam. Many US tech companies like Intel would continue to increase their business, irrespective of the TPP. Intel Vietnam is increasing the range and volume of its production, reaching $4 billion in exports this year.
The US currently ranks 11th among the countries and territories investing in Ho Chi Minh City. More US multinational corporations are looking for investment opportunities in the municipal city.
Le Thanh Liem, Deputy Chairman of the Ho Chi Minh City's People Committee, expects the US to soon become the city's largest foreign investor.
When it comes to the future of the TPP, Blocker said that agreement is not dead but it may become something else. Indeed, it is very similar to the commitment to strengthen bilateral trade relationships. Driven by American interests, the US will take the most efficient ways to bring quality products with best prices to US consumers, like Vietnamese textile and apparel goods.
Bilateral trade between the two countries has nearly tripled in the last eight years, and now tops at $45 billion. US exports to Vietnam were up to an astounding 44 per cent in the first half of 2016, making Vietnam its fastest growing export market. Meanwhile, the US remains Vietnam's largest export market, growing 24 per cent year-on-year.
Can Tho records highest Tet bonus of $17,000
A private enterprise in Can Tho City is set to reward an employee with a VND384 million (US$16,900) Tet (Lunar New Year) bonus.
Chau Hong Thai, deputy director of the city's Labour, Invalids and Social Affairs Department, said it was the highest bonus rewarded to an individual employee ever recorded in the city.
The highest such bonus was VND186 million ($8,200) last year, he said
Employees of the Foreign Direct Investment and Joint Stock Company will receive the highest bonus of VND5 million ($660) on average.
Last week, in Dong Nai Province, many enterprises with a large number of workers, like Pouchen Vietnam and Teakwang Vina announced a minimum bonus of one month's pay and a maximum of 2.2 times the monthly wages, depending on work experience.
Pham Minh Huan, former deputy minister of Labour, Invalids and Social Affair, felt that this year's Tet bonuses are likely to match that of last year at one month's pay (around VND5 million or $220) as economic conditions have not improved much.
Nguyen Tat Nam of HCM City's Department of Labour, Invalids and Social Affairs said they didn't have enough data this year to assess whether this year's average bonus would be higher or lower than that of the previous year.
Of 14 non-State enterprises in Hoc Mon District that have sent in their bonus reports to the department, the highest bonus is VND11 million ($480) per worker and the lowest is VND4 million ($176).
According to a survey by the MacConsult Business Management and Consultancy Company, the real estate sector has given the highest bonus of VND65 million ($2,900), followed by pharmacy and finance with VND55 million ($2,400) and VND25 million (1,100) for staff working as managers or supervisors.
Vu Duc Giang, Chairman of Viet Nam Garment and Textile Association, said that the average income of garment workers had increased significantly this year.
Although 2016 was a difficult year for the textile industry, enterprises had maintained their growth rate and increased labour productivity. Thus, the granting of Tet bonuses in kind (instead of cash) with products like garments would not recur this year, he said.
Disbursement of housing stimulus on time
The disbursement of the housing stimulus package, valued at VND30 trillion (US$1.4 billion) in preferential loans, will finish on schedule, according to the State Bank of Viet Nam (SBV).
SBV's statistics showed that, as of the end of November, VND29.239 trillion had been disbursed, with outstanding loans remaining at VND24.116 trillion.
The disbursement is now being hastened and will finish by the end of this month.
The central bank said the housing stimulus package significantly contributed to the recovery of the property market, reducing stockpiles, removing difficulties for developers, as well as for the recovery of the economy.
Of note, the package enabled more than 50,000 households to purchase affordable homes.
Nearly 86 per cent of the preferential loan package was provided to buyers. Disbursements for buyers are to continue until the end of the year, though disbursements ended for developers on June 1.
A total of VND5.395 trillion from the package was provided to developers.
The housing stimulus package began on June 1, 2013, with the aim to encourage development and purchase social housing projects and affordable homes, providing impetus to the stagnant real estate sector.
Disbursements from the package were previously scheduled to finish by June 1, but due to disappointing results the Government extended the deadline until the end of this year.
After the VND30 trillion package, the property market was still awaiting new loan packages for social and affordable housing.
In June, the Prime Minister decided upon a preferential lending interest rate of 4.8 per cent for social housing purchases, to be offered by the Bank for Social Policies by December 31. Although the deadline nears, preferential loans remained inaccessible due to the shortage in sources of capital.
MoIT to tighten control on fertiliser, petroleum markets
The Ministry of Industry and Trade (MoIT) will tighten control over the fertiliser and petroleum markets in 2017 to limit fake products and frauds.
The market watch department will conduct regular checks on all producers, importers and traders to ensure that regulations related to business registration, business conditions, quality of inorganic fertilisers, labelling, bills and the distribution system are being followed.
There will also be inspections on the implementation of regulations under Decree No. 83/2014/ND-CP on petrol trading.
During the 14th National Assembly session last month, MoIT minister Tran Tuan Anh said authorities would strengthen their fight against the counterfeit fertiliser market and build a legal framework on standards for sustainable development of the sector.
The fertiliser market has a potential value of US$2 billion and brings huge profits, which is why there are so many fake products. These not only have a harmful effect on crops, environment and people's health, they also affect the reputation of genuine products.
Statistics from the ministry's chemical department shows that the country has around 800 fertiliser producers. Counterfeit fertilisers have caused losses to the country's agricultural production and economy to the tune of VND60 trillion (US$2.64 billion).
Programme for safe food start-ups unveiled
The Viet Nam Social Work Centre for Adolescents yesterday signed an agreement with C.P.Viet Nam Livestock Corporation and a social enterprise, Development Sharing Foods Viet Nam, to organise a programme to provide assistance and practical training to young people who want to start up food businesses.
After the training the start-ups will be franchisees of CPFoods.vn's safe food chain, which opened its first store yesterday in HCM City's Binh Thanh District.
The chain, which sells meat and poultry products, uses food with clear origins to feed livestock while its production processes meet food safety and hygiene standards.
Cao Hong Hung, the centre's head, said through the programme more and more safe food start-ups would be set up in the country to mitigate fears about unsafe foods.
Strengthening protection for agricultural products
Doan Hung pomelos, Vinh oranges, Buon Ma Thuot coffee, Tan Cuong tea and Cat Loc mangoes are some of the agricultural products that have not only brought in high economic benefits to their producers but also been given protection by law over the past ten years.
Under pressure to protect and promote the brands of their goods, agricultural producers have recently started paying more attention to intellectual property protection.
Aware of the importance of brand protection to combat against fake products, some localities with famous agricultural products have begun taking necessary steps to file for intellectual property protection, build geographical indications to enhance the value of their products and protect the legitimate rights and benefits of producers.
Vietnam is rich in tropical agricultural products and almost all localities boast some kind of specialty. In recent years, brand building for agricultural products has achieved certain results at a time when Vietnam is integrating deeply into the global economy.
Nevertheless, many producers, enterprises and localities still pay little attention to intellectual property protection for their agricultural products and few Vietnamese agricultural products are known internationally.
An official survey shows that the majority of Vietnamese agricultural products are exported under foreign brand names.
Only about 50 geographical indications and 140 brands are registered and protected and only a few of them have been registered for protection abroad. Among about 900 products associated with 700 geographical locations, up to four fifths do not have any branding.
The indifference to brand protection stems from small-scale agriculture; a limited capacity of enterprises; loose connection between local authorities, farmers and enterprises; and producers' limited trading and marketing skills. In addition, local authorities and farmers are not fully aware of the importance of market development and brand protection while consumers are increasingly demanding more information about the origins of products they are buying.
Geographical indications help increase the value of products and boost local economic development. Furthermore, a product whose origin can be traced will be more competitive.
However, currently there are still many difficulties when building geographical indications. Some say the largest obstacle is a lack of a common legal framework in managing geographical indications.
As such it is necessary for the competent authorities to reform geographical indication registration and management. More importantly producers should make efforts to enhance the quality and appearance of their agricultural products to improve their competitiveness and win over consumers' trust.
Natural pine trees for Christmas imported from US
The HCM City market for ornamental Christmas items is seen more bustling this year thanks to the presence of natural pine trees imported from the US.
Over 200 fresh pine trees measuring 1.8 to 2.7 meters in height have been shipped by sea from the US state of Oregon to HCMC.
There are two kinds of pine. The first has thick shades suitable for large spaces like department stores and churches while the second emits a light aroma and has medium shades for family.
Their prices range from VND3 million to VND7 million per tree.
For budget-conscious buyers, they are recommended to get artificial pine trees. Shops on Hai Ba Trung and Vo Thi Sau streets in District 1, HCMC are offering a range of artificial pine trees at VND700,000 to VND1,000,000 each.
Diep Nguyen, an executive of the company that has imported 200 natural pine trees, said, "Last Christmas, we imported two pine trees at the height of 2.4 meters by air. Due to strong demand, we have imported more this year. Both Vietnamese and foreigners are our customers, including some from Hanoi."
According to Diep, a natural pine tree can remain fresh for five to seven weeks in indoor temperatures without direct exposure to sunlight.
Vietnam evaluates trade, investment opportunities in Myanmar
The outlook for the Myanmar market looks good— showing high potential for Vietnam exports and investment, said Bui Huy Son, director of the Vietnam Trade Promotion Agency.
He made the comment in a speech at the opening of a 4-day trade fair running through December 25 showcasing Vietnamese commercial goods at the Tatmadaw Hall in Yangon, Myanmar.
Vietnamese companies and investors should seize the export and import opportunities in construction, agriculture, pharmaceuticals, hospital-healthcare, manufacturing, IT-technology, oil & gas as well as mining and energy, he noted.
Vietnam Ambassador to Myanmar Luan Thuy Duong in turn unveiled plans to organize several additional exhibitions and conferences in Yangon and Mandalay in Myanmar next year, saying the other exhibitions and conferences are awaiting approvals and are in the planning stage.
In the conferences, Ambassador Duong told the audience that Vietnam will have excellent speakers including ambassadors, senior government officials, lawyers, bankers, insurers and investors providing expert advice on trade and investment matters.
Popular brands participating at the trade fair in Myanmar include Vinamilk, Trung Nguyen, Eurowindow, Kangaroo, Sunhouse, Haiha-Kotobuki and Bitas.
Foreign investment could slow due to low localization
Commercial trade growth for the Asia Pacific Region slowed to 2.3% in 2015, far below the expectations of 2.7% that had been forecast, said the Asian Development Bank in a recently released report.
In the Asian Economic Integration Report 2016 the Bank pegged the region's gross domestic product (GDP) rate for 2015 at 5.3%, which too fell well short of anticipated growth.
In the report, the Bank warned that foreign direct investment (FDI) inflows that it considers crucial to GDP growth may slow in the near-term on the back of rising protectionism sentiments around the globe.
"Rising protectionism has become an increasing concern to international trade prospects," the report said, citing the number of anti-dumping complaints filed against the region's exporters as evidence to support the assertion.
The report noted that the number of anti-dumping lawsuits filed had increased roughly 150% in the five years from 2011 to 2015, jumping by 98 in number from 181 to 279, respectively.
The Bank warned of a more challenging commercial trade and investment environment because of a movement away from globalization and free trade pacts to localization and bilateral trade agreements, which potentially it asserts could negatively impact regional integration.
"Recent political events – such as the Brexit vote in June 2016 and Trump's victory in the US election – suggest a rising tide of anti-globalization and anti-establishment sentiment among parts of the electorate worldwide," said the report.
"Despite an unfavourable external environment, developing Asia is expected to maintain 5.7% growth in 2016 and 2017," said the report.
In dealing with the slow global growth, the Bank believes that greater commercial trade openness and investment can strengthen the region's resilience, given that in 2015 the Asia Pacific attracted roughly one-third of total global FDI.
Per the report, the Asia Pacific region remained the world's top FDI destination, having attracted US$527 billion in 2015, up 9% from 2014, while global FDI increased to a record US$1.8 trillion in 2015, with around 30% going to the region.
What this means for the domestic sector businesses in Vietnam is that they need to lay out an agenda to increase their localization rate in the global manufacturing supply chain, said experts at a recent business forum in Ho Chi Minh City.
Most importantly, the domestic sector businesses need to be laser focused on accomplishing the initiative, the experts underscored.
If FDI into the Asia Pacific region were to slow down as suggested— that would mean the domestic sector would face increased competition from their counterparts in neighbouring countries for fewer dollars, the experts noted.
They added that automobile giants such as Toyota, Ford and Honda have already announced they have excluded Vietnam from their expansion plans in the region due to its weak support industries and localization participation in manufacturing.
Citing reports by the Asian Development Bank, the experts pointed out, that only 21% of Vietnam companies have joined the local global supply chain compared with 30% of Thai and 46% of Malaysian companies.
The localization rate of the domestic sectors in the countries within the region will most likely become the number one controlling factor for transnational companies in making the investment decision of where to invest, the experts speculated.
A higher localization rate translates directly to lower costs for transnational companies for such items as transport, less money tied up in inventories of raw materials and intermediary goods, and all around less overhead costs, to name only a few of the savings.
The bottom line is that a low localization rate for the Vietnam domestic sector means lower profits for transnational companies looking to set up shop in the Asia Pacific region compared to other countries, resulting in lower FDI inflows, the experts concluded.
New golf centre breaks ground in Ha Nam Province
Town of Ba Sao officials along with representatives from Ha Nam Province joined representatives of Golf Truong An JSC at a ground-breaking ceremony today (Dec. 24) for a new golf centre.
The new 18-hole Kim Bang golf centre located in the town of Ba Sao is expected to be complete by the spring of 2018, said Truong An JSC reps at the ceremony.
The new facility will feature a double-decker driving range, community meeting spaces, practice putting green, practice pitching green, a practice bunker as well as lighting and lots of parking.
If all goes as planned, a second 18-hole golf course would be built on adjacent land and opened by 2020, they said. Combined, the entire facility would span 186.46 hectares with a total budget of more than US$44.69 million (VND1,000 billion).
Ba Sao officials in turn commented that the benefits that everyone in the community will have with this new property are incredible. This new facility will be state of the art, it's an exciting project, they said, noting they can't wait until it's finished.
Local authorities of Da Lat city in the Central Highlands province of Lam Dong has approved a plan to turn the city into the top producer of vegetables in Southeast Asia.
The city also aims to become the number-one destination for agricultural tourism in Vietnam.
Accordingly, the city will develop comprehensive and sustainable high-tech agriculture and improve its investment environment in the 2016-2020 period.
The city hopes that high technology will be applied in 65-70 percent of its farming land areas, equivalent to 7,000 hectares.
The agricultural sector's production value is expected to hit 4,346 billion VND (193 million USD), of which vegetable and flower exports account for 20 percent.
Besides, Da Lat city will develop sustainable agricultural models in combination with tourism and agricultural services.
VEF/VNA/VNS/VOV/SGT/SGGP/Dantri/VET/VIR