Commercial banks are rushing to issue bonds to balance short-term and long-term capital, and ensure their capital adequacy ratio.
On September 24, Agribank issued 5 million 7-year bonds in a public offering campaign. The interest rate was fixed at 8.1 percent for the first period of interest payment.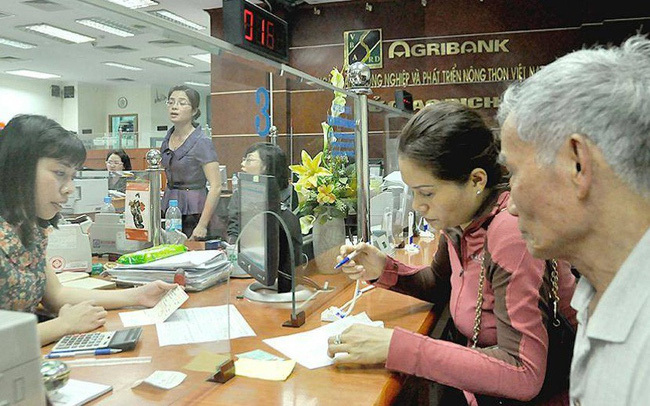 The bank affirmed that the bond interest rate will be 1.2 percent per annum higher than the average 12-month term interest rate of the four big banks – Agribank, VietinBank, BIDV and Vietcombank.

Agribank's bond interest rate is higher than 12-month term deposit interest rates offered by state-owned banks, which are hovering around 6.8-7 percent per annum. However, it is lower than that offered by non-state owned banks. The highest interest rate set by joint stock banks is 8.66 percent.

Many other banks have issued bonds and are planning to issue bonds in Q2 and Q3. Most recently, Techcombank's management board decided to issue VND10 trillion worth of 3-year bonds, the biggest issuance campaign this year.

Doubts about banks' cross-ownership have once again been raised as banks try to meet requirements on capital adequacy ratio set by the State Bank.
In August alone, banks issued VND10.303 trillion worth of bonds, which accounted for 38.69 percent of total value of bonds issued.

In July, VP Bank announced its application for listing $300 million worth of 3-year bonds in the international market with the nominal interest rate of 6.25 percent per annum.

A report from the Hanoi Stock Exchange about private offerings showed that in the first eight months of the year, the total amount of bonds issued reached VND117.142 trillion (90.8 percent of bonds were successfully issued). Banks were the biggest issuers with VND56.06 trillion worth of bonds issued (47.9 percent). Meanwhile, real estate firms issued VND36.946 trillion.

The successful rate of banks was 99.6 percent. Only SeABank could not sell bonds in the May 8 and June 19 issuance campaigns (VND1 trillion and VND900 billion). Other banks sold bonds: HDB sold VND11.6 trillion worth of bonds, ACB VND7.85 trillion, VIB VND6.45 trillion and LienViet Post Bank VND6.1 trillion.

Cross-ownership

Doubts about banks' cross-ownership have once again been raised as banks try to meet requirements on capital adequacy ratio set by the State Bank.

According to Nguyen Tri Hieu, a respected banking expert, in the past a business issued bonds and a bank bought the bonds. Later, the business used the money it received to buy securities of that bank.

This behavior has been prohibited. However, analysts said banks may use other methods. Banks for example canbuy each other's bonds through intermediaries – securities companies.

The Saigon Securities Incorporated (SSI) noted that securities companies have bought a big amount of bonds – VND29.447 trillion, of which VND22.9 trillion were bonds issued by banks.
Kim Chi 

Since issuing corporate bonds has become easy thanks to open regulations, it is necessary to tighten control over bond issuance.

Whether to allow real estate firms to issue bonds in the international market remains a controversial issue.