There is cause for optimism among business leaders in Vietnam and beyond in terms of foreign direct investment flows in 2020, with geopolitical and health factors leading to companies to formulate a plan B for operations.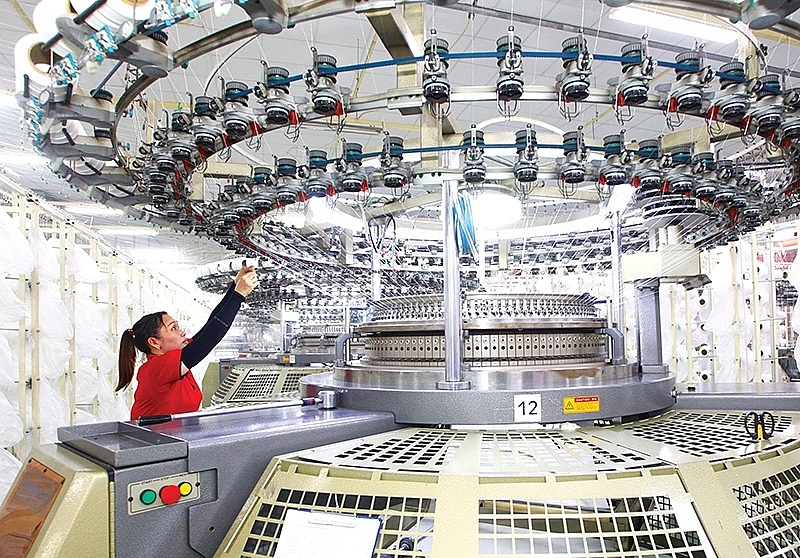 Vietnam's political stability is one factor among many that raises it above regional FDI competitors

Vietnam's foreign direct investment (FDI) performance in 2019 hit a decade-long high at around $38 billion pledged, demonstrating justification of the government's policies and regulations.
In January the surge continued, with the country attracting around $5.3 billion in FDI in the first 20 days of the month alone, an on-year improvement of nearly 180 per cent. Approximately $4.5 billion of the total is going into nearly 260 projects, with the remainder of the sum coming in the form of share purchases, capital contributions, and additional related investment.
Last month Singapore was listed as Vietnam's largest overseas investor, with over $4 billion pledged, representing a massive 90 per cent of total FDI.
Since then, global eyes have been focused on the spread of coronavirus known as COVID-19, which has affected scores of countries. Economists have been scrambling to predict the lasting effects of the outbreak, and calculate the growth hit not only to the epicentre of China but also to neighbouring nations and the rest of the world.
Due to the ongoing and protracted trade spat between the United States and China, Vietnam last year was seen as one of the beneficiaries of major companies looking to move operations, or relocate altogether, from China in order to diversify and protect their interests.
This mood could now accelerate further as, currently, portions of China remain in effective lockdown, helping to protect human health while also damaging business interests and travel and tourism, among other areas.
Before the health crisis emerged, growth prospects in Southeast Asia were seen as positive when compared to the global economy as a whole, according to various surveys carried out in 2019 that often cited resiliency for the relatively stronger performance in investment in the region.
One survey, from PricewaterhouseCoopers of almost 1,600 CEOs from companies covering over 80 nations, outlined that growth pessimism is circling around Western Europe, North America, and the Middle East. Leaders from those regions were already predicting lower global growth in 2020, before any of the latest developments emerged.
However, over one-third of Asia-Pacific CEOs are expecting improvement, with 15 per cent looking ahead to "great improvement" in the next 12 months, which was the highest proportion among the globe's general regions. The results aligned with a 2019 APEC survey of CEOs, in which 34 per cent in Asia-Pacific (including almost half of Vietnamese CEOs surveyed) offered a positive outlook for growth in 2020, in spite of the overall falling trend.
Pushing attraction forward
If Vietnam continues to contain the COVID-19 outbreak at its current level or better, the country will be poised to take advantage of the positive sentiment among business leaders and improve further on its already-impressive FDI attraction.
While admitting that previously-made targets across the board for economic growth and FDI attraction will be a "huge challenge" to achieve in the face of various external factors, Deputy Minister of Planning and Investment Tran Quoc Phuong said solutions can be created to keep the economy moving in the right direction. "It is necessary to immediately resolve administrative procedures and other problems so that businesses can start construction and implement large-scale projects, creating a spillover effect on socio-economic development of localities and regions," Phuong said.
Vietnam will be looking to the FDI mainstays of Singapore, Japan, Hong Kong, and South Korea to consolidate their presence in the country in 2020.
South Korea last year placed first in FDI in Vietnam, with $7.92 billion – over one-fifth of the total amount pumped into the country. According to the Foreign Investment Agency under the Ministry of Planning and Investment, in January this year along South Korea placed second with $264.5 million in investment capital being poured into Vietnam. Electronics, medical devices, aeronautics, and high-tech park infrastructure are just some of the areas South Korean expertise could be penetrating further, both this year and beyond.
Meanwhile, activities by Japanese companies in Vietnam have been hitting record highs, especially in mergers and acquisitions. Tamotsu Majima, senior director of service advisory group RECOF Corporation, said at a forum late last year that Japanese companies were increasingly interested in Vietnam, "especially in the fields of production and services".
Masataka Sam Yoshida, senior managing director of the corporation added, "The US-China trade war remains one of the main reasons for Japanese investors to turn to Vietnam."
This has been illustrated by the country becoming Vietnam's second-largest foreign investor last year, involved in nearly 4,400 projects worth almost $60 billion. Sumitomo, Honda, Toyota, Canon, and Panasonic all have a substantial foothold in the country. Vietnam also has the distinction of being named the most promising destination for investment in Asia this year, according to a survey carried out by media group NNA Japan Co., Ltd and revealed last month. In the survey, over 42 per cent of the 820 respondents selected Vietnam as a top investment location, citing factors such as growth potential and supply of skilled and low-cost labour. India was second at just over 12 per cent, with Myanmar third on 11.6 per cent and Indonesia fourth at 6.6 per cent.
Discussing the survey, Tridivesh Sing Maini, a New Delhi-based policy analyst, said, "This yet again reiterates Vietnam's emergence as an important economic player, not just within the ASEAN or Asia, but at a global level. While the US-China trade war has hit other countries, investment from mainland China to Vietnam has witnessed a rise."
Maini added recent instability in Hong Kong along with other factors has driven many investors towards Vietnam. "Vietnam's economic march is likely to carry on, also due to its focus on reforms and an investor friendly environment, along with its ability to successfully navigate various challenges – not to forget its growing geopolitical importance."
Globally open
Elsewhere, Vietnam is expected to see a rush of investment from European countries, after the EU-Vietnam Free Trade Agreement (EVFTA) was voted through by the European Parliament last week.
At a recent Philippines-Germany Business Relations forum, German Ambassador to that country, Anke Reiffenstuel, made a point of mentioning Vietnam as a strong competitor in attaining overseas investment.
The EU Council will be presided over by Germany in the second half of 2020 under a chair rotation system and the country's priority in that time, according to Reiffenstuel, will be strengthening economic relations with individual ASEAN member states.
"The Philippines have a very strong competitor, and everybody's talking about Vietnam on their approach and how they are opening up towards foreign investors," she said. "Vietnam is very strong and of course there is also Malaysia and Singapore too."
The ambassador added that smoothly operated one-stop shops and ease in carrying out business registrations are the main actions that can entice such investors.
Another European nation but now outside the EU, the United Kingdom is about to embark on a new trade and investment relationship with countries around the world. According to Asia Times, while natural attention from the Brits may first land on Thailand, Malaysia, or Singapore, Vietnam cannot be counted out, especially as it can provide a more politically-stable and safer environment compared to some other nations.
This year marks 10 years of the UK-Vietnam strategic partnership, and with Vietnam's ASEAN chair role for 2020, considerable leverage over the region is currently being held by the country.
"Britain now needs to sign relatively easy free trade agreements as it struggles to secure more complicated ones with the EU and the US – and a trade deal with Vietnam ought to be straightforward and swift," Asia Times concluded.
Meanwhile Alexander Downer, chairman of Policy Exchange and a former Australian Foreign Minister, wrote in The Spectator in January, "If Britain is to become the global player Prime Minister Boris Johnson wants it to be, then it has to engage more strategically in the Asia-Pacific region."
And then there is China itself. FDI from China into Vietnam doubled after the US trade dispute clicked into full gear, and it is projected to grow even bigger.
A seminar at the Institute of Southeast Asian Studies in Singapore will next week be held to provide an update on China's investment activities in Cambodia, Indonesia, Malaysia, and Vietnam. The event will seek to compare projects in industrial parks and rail infrastructure in each country, and their prospects. The Vietnamese speaker at the seminar will be Pham Sy Thanh, director of the Chinese Economic Studies Programme at the Vietnam Institute for Economic and Policy Research. VIR
Quang Bao
 As a major foreign investment hub, China is hit hard by the new strain of coronavirus, now known as Covid-19, but this also provides an opportunity for other countries to accelerate efforts to attract new foreign investment.  

The shortage of materials and various labor-related problems attributable to the spread of the Wuhan coronavirus have affected the production and business activities of large foreign direct investment (FDI) enterprises in Vietnam.