Ca Mau eyes growth with special focus on shrimp production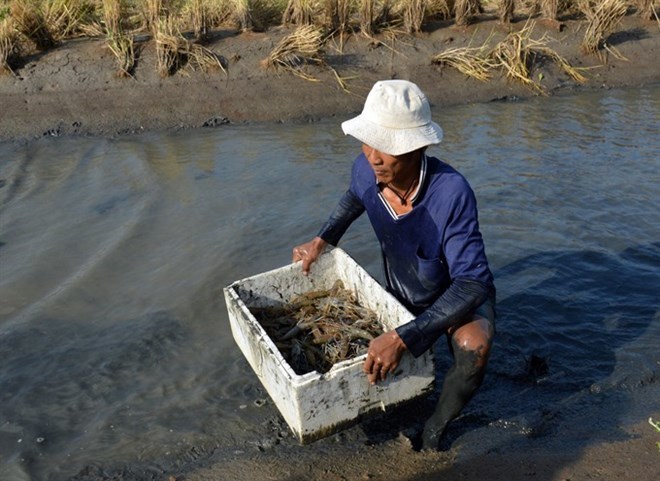 Farmers harvest giant river shrimp bred in rice field in Ca Mau province's Thoi Binh district
The Mekong Delta province of Ca Mau is expanding all its efficient agriculture, fishery and forestry models.
On the People's Committee's instructions, the expansion focuses on the province's key produce, especially shrimp.
Ca Mau, the country's largest producer of the crustacean, also counts rice and acacia among its key products.
Models like intensive and super-intensive shrimp farming and shrimp – rice farming have fetched farmers high incomes in recent years.
The super-intensive model offers average yields of 40-50 tonnes per hectare per crop and incomes of up to 80-100 million VND (3,400-4,300 USD).
The country's southernmost province has around 300,000ha of aquaculture farms, mostly shrimp, and these impact the lives of around 600,000 people, or more than 50 percent of the province's population, according to its Department of Agriculture and Rural Development.
The province breeds mostly black-tiger shrimp and white-legged shrimp.
The model of rotating shrimp and rice in a field offers steady incomes for farmers since it is not affected by climate change and is environment-friendly.
Under the model, farmers breed shrimp in the dry season and grow rice in the rainy season.
Besides, a large number of farmers in Thoi Binh district also breed giant river prawns and grow rice simultaneously in their fields, and this model fetched them large incomes last year.
Lu Hai Dang of the district's Tan Bang commune said he harvested nearly 1.2 tonnes of the prawns from his 3ha of rice field last year, earning 200 million VND (8,560 USD) after raising them for six months.
Thoi Binh had 16,200ha of farms with giant river prawns last year, up nearly 7,000ha from the previous year.
Shrimp and rice produced under the model are clean since farmers do not use chemicals or pesticides.
The province's Department of Agriculture and Rural Development has encouraged farmers to tie up with companies and grow rice to good agricultural practices (GAP) standards in recent years.
The province had more than 100ha of rice and vegetables grown to VietGAP standards at the end of last year, according to its Plant Cultivation and Protection Sub-department.
Ca Mau is also expanding the farming of acacia trees for wood, which is also lucrative.
Farmers can earn more than 100 million VND (4,270 USD) from one hectare after four to five years.
The province plans to increase the area under acacia from the current 8,500ha to 12,000ha by 2020.
The province will strengthen dissemination of information about efficient farming models that can adapt to climate change and protect the environment, according to its People's Committee.
Le Van Su, deputy chairman of the People's Committee, said localities should manage agriculture based on the province's zoning plans.
The province produced 115,000 tonnes of shrimp and other aquatic species in the first four months of the year, marginally higher than in the same period last year, according to the department.
Its annual shrimp exports are worth more than 1 billion USD.
Czech Republic looks to introduce ceramic products to Vietnam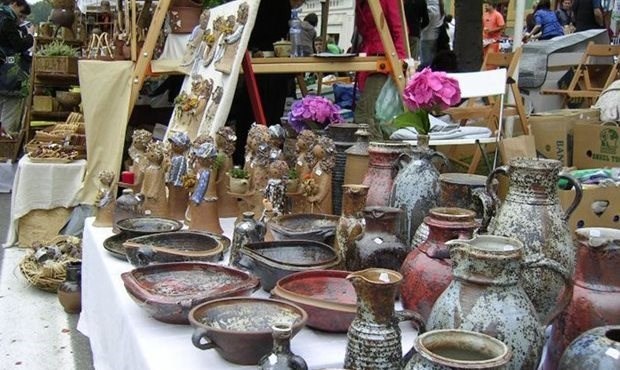 The Czech Republic wants to introduce its traditional ceramic products to Asian countries, including Vietnam, said Director General of Cesky Porcelan Vladimir Feix.
He told correspondents from the Vietnam News Agency that his company already exports its ceramic products to many European countries and some Asian nations such as Japan and the Republic of Korea.
In its development plan, the company has sent experts to Vietnam to study the market, as well as investment cooperation opportunities, he added.
The company is ready to train Vietnamese technicians who want to work at its factories for a period of 2-3 years and is also willing to receive Vietnamese workers, he said.
However, legal procedures and regulations between the two countries should be clarified, he suggested.
The implementation of bilateral cooperation in the field will facilitate goods exchange and technological transfer, the director general said.
He added that he received a lot of useful information while attending a business forum between the Czech Republic and Vietnam on the occasion of Prime Minister Nguyen Xuan Phuc's visit in April 2019, which pushed his company to realise its plan in Vietnam.
Cesky Porcelan is one of the most well-known traditional ceramic production businesses in the Czech Republic city of Teplice – about 100 km to the north of the capital city of Prague.
Budget collection hits nearly 518 trillion VND in four months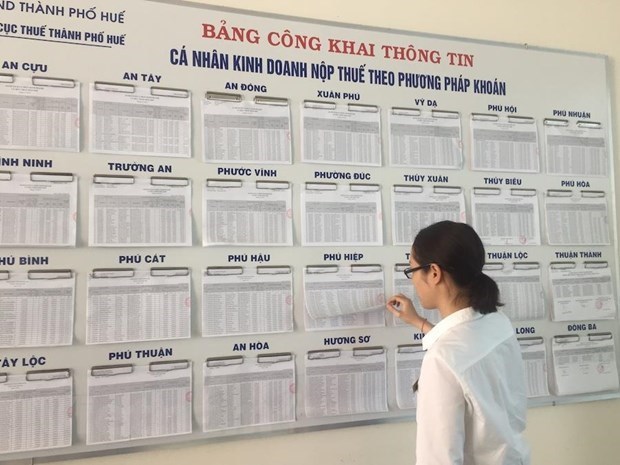 Nearly 518 trillion VND (22.23 billion USD) was collected towards the state budget in this year's first four months, completing 36.7 percent of the yearly target and representing a year-on-year rise of 13.9 percent, reported the Ministry of Finance.
According to the ministry, state budget collection in April was estimated to reach 133.9 trillion VND.
Domestic revenue reached 111.6 trillion VND, pushing the four-month figure to 424.96 trillion VND, up 14 percent year-on-year.
Collection from crude oil was 4.7 trillion VND last month, raising the total amount collected in four months to 18.29 trillion VND, equivalent to 41 percent of the yearly target.
Besides, collection from import-export activities was estimated to reach 17.2 trillion VND in April and 73.9 trillion VND in four-month period.
According to the ministry, high growth has been recorded in several sectors so far this year. Firms' tax payments saw positive signs in almost all economic sectors in the first four months of 2019.
The majority of localities – 52 out of 63 – reported their domestic collection as reaching set estimates.
State budget spending reached 114.2 trillion VND in April and 429.8 trillion VND in the first four months of this year.
Government bonds worth 82 trillion VND were issued in January-April, ensuring supply for spending and debt payment.
In April, the Government paid about 13.06 trillion VND for debts, including about 11.22 trillion VND in domestic debts and about 1.73 trillion of foreign debts. As a result, in the first four months of this year, about 113.62 trillion VND of debt was paid off, about 17.31 trillion of which was for foreign debts.
Work starts on high-tech vegetable processing plant in Hai Phong
Work started on the construction of a high-tech vegetable processing plant in Hai Phong city on May 10 with the presence of Prime Minister Nguyen Xuan Phuc.
Covering 15 hectares in the Tien Lang district industrial complex, the Haphofood plant is equipped with the world's advanced production lines, meeting international standards for export and serving domestic consumption.
It is expected to be completed and put into operation in the first quarter of 2021.
Prime Minister Nguyen Xuan Phuc highly valued efforts of Hai Phong city and the Lavifood JS Company in building the Haphofood plant, contributing to economic growth of Hai Phong and surrounding provinces as well as creating jobs and increasing incomes for farmers.
He asked the municipal People's Committee to soon submit the city People's Council mechanisms and policies supporting farmers when joining material areas for the plant.
The same day, Prime Minister Nguyen Xuan Phuc attended a ceremony to open three new air routes operated by Bamboo Airways connecting Hai Phong with Ho Chi Minh City, Can Tho and Quy Nhon.
Dollar exchange rate has risen by nearly 1 percent this year
The State Bank of Vietnam on May 9 increased reference exchange rate by VND5 per dollar to VND23,051 per dollar.
Reference exchange rate at the State Bank of Vietnam Operations Center was kept unchanged at VND23,200 per dollar in buying price but went up VND6 per dollar over the previous day to VND23,693 per dollar.
Thus, the central bank has raised reference exchange rate by VND226 per dollar, or nearly 1 percent, since the beginning of this year. The prices of dollar at commercial banks were also sharply increased by VND40-45 per dollar.
On free market, dollars were sold at VND24,100 per dollar and bought at VND23,375 per dollar, an increase of VND30 per dollar over the previous day.
While domestic dollar price strongly climbed, the greenback weakened globally. The US Dollar Index fell to 97.75 points from 97.55 points on May 9.
130 housing projects added into HCMC plan for 2016-2020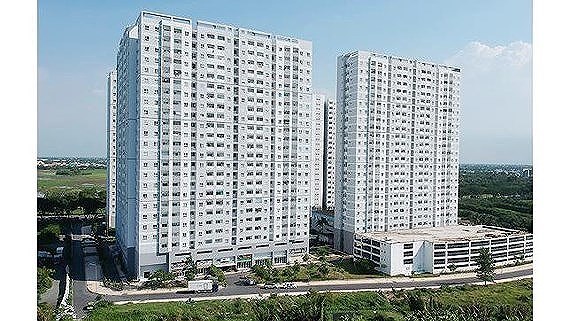 According to the Ho Chi Minh City new housing plan for the period 2016-2020, 130 housing projects have been included in the city's plans designed to improve city landscapes and residents' quality of life.
According to a decision No. 1757/QD-UBND on the housing plan for the period 2016- 2020 signed by Deputy Chairman Tran Vinh Tuyen, list of commercial apartment projects will be divided into three sections; one is in downtown with availability of three projects; the inner section with 17 available projects and 106 awaiting projects.
Four social house projects were also included in the plan with two in district 7, one in district 9 and one in district 12.
Update and inclusion of the city's housing plan aims to facilitate investors as per the present regulation. The move aims to ensure the transparent development of housing project and not cause the city's infrastructure overloaded.
Can Gio-Vung Tau sea-crossing bridge proposed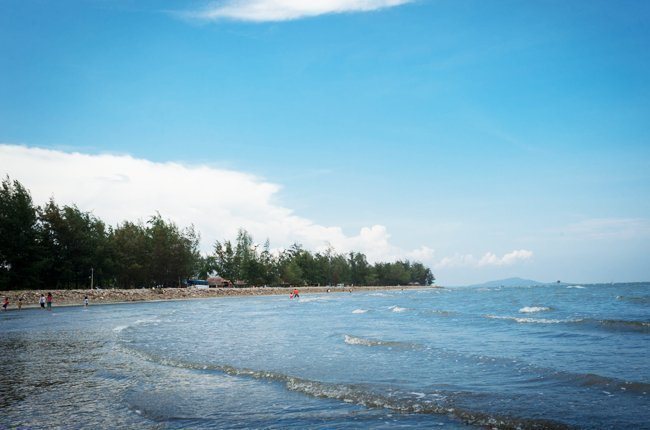 A beach in HCMC's outlying district of Can Gio. HoREA has seconded Can Gio District authority's proposal to build a sea-crossing bridge linking Can Gio District in HCMC with Vung Tau City -
The HCMC Real Estate Association (HoREA) has seconded Can Gio District authority's proposal to build a sea-crossing bridge linking HCMC's coastal district of Can Gio and neighboring Vung Tau City.
The proposal was presented at a conference on investment promotion in HCMC, held on May 8, Thanh Nien newspaper reported.
The bridge is expected to not only facilitate interregional transport but also serve the tourism sector.
HoREA proposed the HCMC government add the sea-crossing bridge project to the city's zoning plan and step up preparations to call for investors.
In addition, the association suggested the HCMC government instruct the relevant departments and agencies to complete the 1/2000 zoning plan for the land in the river protection corridor, apart from supplementing the zoning plan for the avenue along the Saigon River, to build projects requiring investment.
In addition, HoREA proposed the HCMC government add the projects of Smart City in eastern HCMC, Binh Quoi-Thanh Da and Nam Kenh Doi as well as projects to upgrade or reconstruct aging apartment buildings to the list of projects calling for investment.
Speaking at the conference held by the HCMC government, HoREA chairman Le Hoang Chau said that since site clearance was the hardest task, the city should speed up site clearance to hand over land to investors for traffic infrastructure, urban infrastructure and urban embellishment projects.
Regarding the legal corridor, the association proposed the Government quickly issue regulations on the use of public assets, including land, to pay investors involved in projects developed under the build-transfer format.
It is necessary for the city to ask the relevant units to promptly review, complete and guarantee the feasibility of projects, especially urban embellishment projects, which require investment, Chau said.
Sixth France-Vietnam job fair to be held in Hanoi and HCMC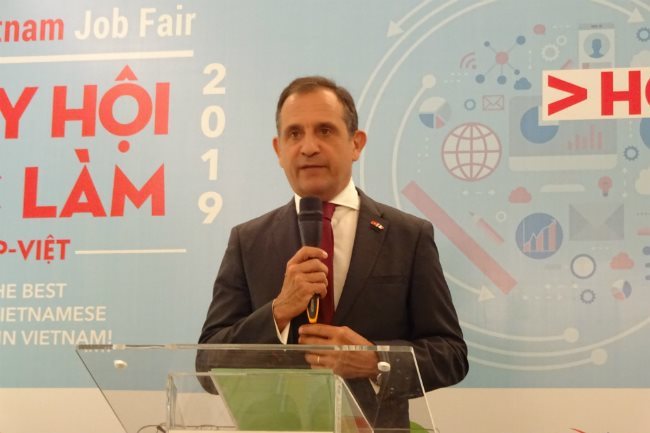 Consul General of France in HCMC Vincent Floreani introduces the sixth France-Vietnam Job Fair at a press conference this morning
The French Chamber of Commerce and Industry in Vietnam (CCIFV) in coordination with France Alumni Vietnam under the Embassy of France in Vietnam will be organizing the sixth France-Vietnam Job Fair in Hanoi and HCMC this month.
In Hanoi, the fair will take place at the Army Hotel in Ba Dinh District on May 11, while the event in HCMC will be held at the Novotel Saigon Center in District 3 on May 18. Both events will run from 8 a.m. to 1 p.m.
Speaking at a press conference this morning, Consul General of France in HCMC Vincent Floreani said last year's event attracted more than 700 candidates and 47 companies.
This year, the organizers expect 250 candidates in Hanoi and 400 others in HCMC. They will look for jobs offered by more than 40 French and Vietnamese companies, which are active in a wide range of fields including commerce, distribution, communications, education, information technology, construction, service, hospitality and transport.
Some prestigious companies that will participate in the job fair include Accor, Capgemini, Fusion Resort, FV Hospital, L'Oréal and Michelin in HCMC, and Aden, Amica Travel, APE, Bolloré, IFI Solution, Paris Laundry Dry Cleaning, and Saint Gobain Vietnam in Hanoi.
The forthcoming job fair is aimed at giving French and Vietnamese companies the opportunity to meet and recruit Vietnamese and foreign professionals.
It will offer these candidates, especially Vietnamese who have studied in France as well as those who have obtained a French degree in Vietnam, a chance to learn more about participating companies and inquire about recruitment and career prospects.
The fair will also feature a number of workshops that show participants how to compose an impressive resume, write a professional cover letter for job application and have an effective job interview.
For further information, visit https://www.ccifv.org/evenements/a-venir/e/event/hanoi-france-vietnam-job-fair-2019.html.
Several Thai enterprises want to expand market share in Vietnam
More than 200 Thai enterprises have come to Vietnam to study solutions to expand market share here at the Top Thai Brands 2019 exhibition held by the Department of International Trade Promotion in association with the Ministry of Industry and Trade in Ho Chi Minh City.
Of which, firms are mainly in food processing, foodstuffs, garment, textile, household appliances, cosmetics and interior furniture sectors.
Regarding this matter, several Thai enterprises said that the scale and potential of Vietnamese market is great. In addition, consumption demand of Vietnamese people is similar to that of Thai people so approaching and developing market share will be more easily.
Since the beginning of this year, two-way trade between Vietnam and Thailand has risen by 13.7 percent compared to the same period last year, exceeding US$3 billion. Last year, import-export turnover between the two countries reached $18 billion.
Yeah1, YouTube still in negotiations
Nguyen Anh Nhuong Tong, chairman of media group Yeah1, noted at the company's annual general meeting today, May 8, that the enterprise is still negotiating with YouTube after the partner had announced stopping working with the local firm at the end of March.
During the discussion session at the meeting, shareholders raised questions over the consequences of the contract being terminated for both sides. They were also concerned about the results of the negotiations and the future operations of the media firm.
As reported by Thanh Nien Online website, Chairman Tong stated that the firm is still actively negotiating with YouTube. If the firm fails to maintain its multichannel network segment, it will focus on developing other independent channels.
"Due to its rapid development in recent years, the firm has met with unexpected obstacles. Thus, the board of directors would like to field shareholders' suggestions on supplementing the firm's capital to expand the management board and board of controllers to better control risk," Tong said.
Further, the chairman confirmed that the problem with YouTube had heavily affected other business segments of the company, resulting in poor financial results in the first quarter of 2019. As such, Yeah1 will likely earn only VND180 billion in after-tax profit this year, up 10% against last year.
The low growth is unprecedented for the firm. In previous years, the firm always strived for growth rates of some 60%. After the current problem is resolved, the firm aims to slow down and consolidate its foundations, Tong added.
Earlier, YouTube had announced the termination of its Content Hosting Agreement (CHSA) with the subsidiaries and associates of Yeah1 on March 31.
YouTube claimed that SpringMe, in which Yeah1 has a 16.5% stake, had violated YouTube policies in selecting and managing channels and videos, leading the platform to terminate its agreement with Yeah1's subsidiaries and associates that run AdSense-based business activities.
CHSA is the license through which media companies gather earnings from third-party businesses that run ads on their channels.
However, YouTube then allowed the firm to continue storing content on its platform for another two weeks.
To curb the steep decline of Yeah1's stock (YEG) on the local market, Yeah1 decided to buy back shares, but the plan has yet to be approved by the State Securities Commission. In addition, Chairman Tong and Deputy General Financial Director Vo Thai Phong registered to buy 150,000 YEG shares.
Also, Yeah1 will not pay any dividends to shareholders this year.
On the Hochiminh Stock Exchange, YEG stock stood at some VND109,000, down 55.5% against the days before YouTube's announcement.
Solar rooftop system inaugurated in An Giang province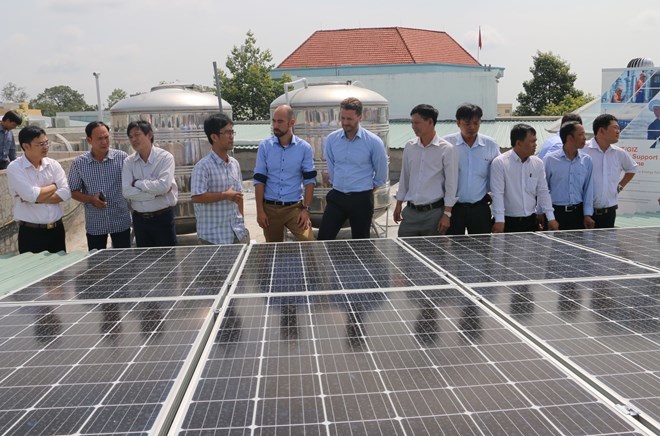 The solar rooftop system installed at the Department of Industry and Trade building in the Mekong Delta province of An Giang
A solar rooftop system, installed at the Department of Industry and Trade building in the Mekong Delta province of An Giang, was put into use on May 10.
This is the first project under the energy cooperation between the locality and Germany's Mecklenburg-Vorpommern state. The collaboration was initiated in 2017 under the German Development Cooperation Agency (GIZ)'s German Government and Federal State Pilot Programme.
The 15,000-USD system was designed by Raach Solar, a premium supplier for photovoltaic systems. It can generate up to 3,546 kWh of electricity each year for the industry and trade department facility.
Rainer Brohm, a GIZ expert, said that the system is expected to raise public awareness of solar energy and become a model for the generation of energy of this type in the locality.
According to the department's Vice Director Doan Minh Triet, the identification of local renewable energy potential has been put at the centre of the province's plan to develop new energy sources.
He said the move helps to meet the locality's increasing demand for energy, as well as contribute to climate change response, environmental protection, and the reduction of greenhouse gases in Vietnam.
The provincial People's Committee recently approved a project to develop solar power by 2020 with a vision to 2030, in which some 361.4 million kWh of solar power will be produced until 2020, increasing to over 1.16 billion kWh in the post-2020 period.
Following the inauguration, the department and GIZ co-organised a training course on how to install, operate, and maintain the solar rooftop system in the locality.
Deputy PM hails contributions by businesses to Vietnam-US ties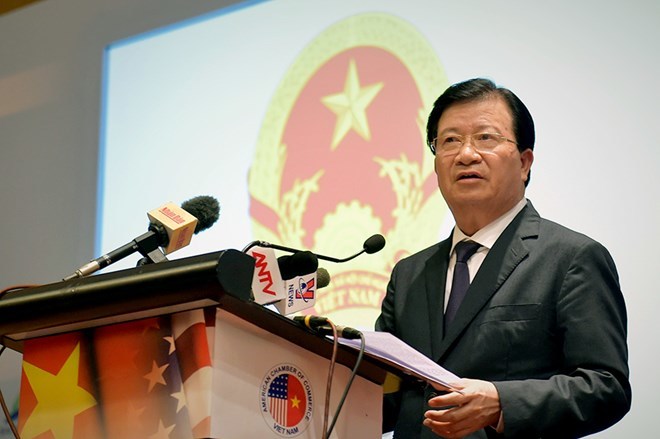 Deputy Prime Minister Trinh Dinh Dung addresses the Vietnam-US business forum
Deputy Prime Minister Trinh Dinh Dung appreciated the contributions made by Vietnamese and US businesses to their countries' relations over the last 25 years, while attending a business summit in Hanoi on May 10.
The Vietnam-US business summit, the third of its kind so far, attracted representatives of some 200 businesses from both countries, including such giants as Exxon Mobil, Amazon, Coca-Cola, Google, Facebook, Paypal, and Visa.
According to Chairwoman of the American Chamber of Commerce (AmCham) in Hanoi Natasha Ansell, US companies have invested billions of US dollars in Vietnam, helped bring the country into global supply chains, created jobs for local people, and opened up a new market for US goods and services.
AmCham will continue supporting the Vietnamese Government's efforts to develop the local private sector, she noted.
In his speech, Deputy PM Dung emphasised Vietnam's consistent policy of considering the US a leading partner and continuing to promote bilateral relations, in which economic-trade-investment partnerships remain a driving force of their ties.
Over the past few years, the US has retained its position as one of Vietnam's top trade partners. Bilateral trade increased by over 130 times from 450 million USD in 1994, when the two countries normalised bilateral diplomatic ties, to nearly 60 billion USD in 2018. The US' exports to Vietnam have also been rising sharply, up by nearly 40 percent last year.
During his trip to Vietnam for the second summit with the Democratic People's Republic of Korea in February this year, US President Donald Trump joined Vietnamese leaders in witnessing the signing of many commercial contracts worth over 21 billion USD in total.
Meanwhile, the US now has 900 valid investment projects worth over 9 billion USD in Vietnam, he noted.
The Deputy PM said the two economies are increasingly complementary to each other, elaborating that while Vietnam's main exports to the North American market include aquatic products, cashew nuts, garment-textiles, and footwear, the US supplies high-tech products to the Southeast Asian nation.
Investment and business projects of US enterprises in Vietnam have played a growing role in local development and assisted the country to join global supply chains, thereby helping to bring prosperity to Vietnamese people, he added.
The Vietnamese Government pledges optimal conditions for US firms to operate, especially in the fields matching their strength and Vietnam's demand like renewable energy, infrastructure development, finance-banking, education-training, tourism, high technology, and high-tech agriculture, Deputy PM Dung affirmed. –VNA
Appropriate legal framework needed for labor relations in FDI firms
Under the Fourth Industrial Revolution, the existing regulatory framework needs to be improved to guarantee strong industrial relations and work quality at enterprises with foreign direct investment in Vietnam, said experts at a symposium in HCMC on Thursday.
The symposium was held by the University of Labor and Social Affairs, reported the Vietnam News Agency.
Pham Ngoc Thanh, director of the university's campus in HCMC, spoke highly of FDI firms' active contributions to the socioeconomic landscape over the past three decades.
Thanh confirmed that the Government only approves FDI projects that are committed to environmental protection, technological transfer and the use of skilled workers until 2030.
He said that within the Industry 4.0 era, FDI enterprises tend to adopt low-cost strategies, leading to conflicts of interest with their employees. Others opt to raise their investment in localities with low levels of economic development, which indicates their closed labor relations.
Meanwhile, Vietnam's human resources index remains low, ranking 70th out of 100 in the Association of Southeast Asian Nations. The country ranked 81st in terms of skilled workers and 80th for vocational training quality out of the bloc's 100.
He suggested fine-tuning the regulatory framework; investing more in education, especially vocational training; and enhancing ties between vocational schools and businesses.
Sharing a similar view, Associate Professor Banh Quoc Tuan from the HCMC University of Technology explained that amid the effects of Industry 4.0, many regulations on industrial relations in FDI enterprises need modification, such as legal assistance treaties to which Vietnam is a party.
He added that Vietnam is expected to embrace a large contingent of foreign workers and the automation process over manual labor.
Therefore, he suggested the competent agencies speed up training and develop high-quality manpower for the sake of productivity improvement, while laborers develop their professional skills and expand their knowledge to prepare for international integration.
Associate Professor Hoang Thanh Xuan from the Trade Union University highlighted the need to refine trade unions in FDI firms, as nearly 60% of them have yet to organize any unions.
He said trade unions need to operate in a way that prioritizes grassroots units and has a dynamic, flexible and modern nature to attract workers. Trade union officials must be masters of negotiation and dialogue to ensure the legitimate rights and interests of workers.
Other participants shared the view that Industry 4.0 has laid the foundation for the economy to be changed from relying on natural resources and a low-cost workforce to relying on the nation's intellectual talent.
They also suggested measures to bolster the rights and duties of firms in the market economy, as well as scientific and technological applications in building conflict management systems to mediate labor disputes, among other things.
Investors sign contract of Trung Luong - My Thuan Expressway
The People's Committee of Tien Giang province, BOT Trung Luong - My Thuan Joint Stock Company and the joint venture of investors yesterday signed an additional appendix for the construction contract of the first phase of Trung Luong - My Thuan expressway project under build-operate-transfer model.
The People's Committee of Tien Giang province was recognized as the competent state agency to adopt this project, which was transferred from the Ministry of Transport.
The assignation aims to specifically determine the responsibilities of each party to implement the project that had been delayed for ten years.
Additionally, the adjustment of the project's articles that are no longer appropriate to the regulations aims to remove existing problems as well as promote the implementation of the project's schedule under the direction of the Standing Government.
Through the signing ceremony, the parties pledged to continue collaboration in resolving obstacles to ensure the project's schedule and urgently compete procedures of the project adjustment in the forthcoming time.
According to Vice Chairman of the People's Committee of Tien Giang province Pham Anh Tuan, the signing is the basis for project adaptation in the coming time.
Every week, the provincial People's Committee is expected to hold a meeting to resume the project progress and promptly remove obstacles towards total investment adjustment according to regulations.
At present, the province has handed over more than 98 percent of premises. However, financial resources and technical solutions are considered as two biggest obstacles to quickly solve.
Additionally, the province has not been yet handed over the actual construction volume because enterprises has not completed documents of design on the volume of construction.
Besides, the province proposed the Central to re-pay more than VND 2,000 billion (US$ 85.4 million) for the project implementation.
In the coming time, the province will advance the budget for site clearance in case of the central has not disposed enough capital.
Trung Luong - My Thuan Expressway Project has a total length of 51.1 kilometers connecting Than Cuu Nghia intersection (a part of HCMC- Trung Luong expressway) and National Highway 30 at An Thai Trung intersection in Cai Be district, Tien Giang province.
The expressway is considered as one of major routes and plays an important role in connecting the Mekong Delta region with Ho Chi Minh City and the southern key economic region.
Ten local banks pick up Citi awards
Citi announces winners of Citi Excellent Straight Through Processing Awards 2018.
Citi has announced the winners of the Citi Excellent Straight Through Processing Awards 2018, which recognize client banks that have been meticulous in their efforts in international payment services.
"This award is proof of the increasing quality of Vietnamese banks' operations in taking advantage of new technologies and standards," said Mr. Pham Huu Hai, Corporate Banking Head of Citi Vietnam. "Citi is committed to investing in technology and global transaction banking infrastructure to help our clients transact in a faster and more efficient manner."
Awards were presented to ten Vietnamese banks who had completed fund transfer transactions with a 90 per cent or more accuracy rate. The winners are:
1. Joint Stock Commercial Bank For Foreign Trade of Vietnam
2. Joint Stock Commercial Bank for Investment and Development of Vietnam
3. Vietnam Bank For Agriculture and Rural Development
4. Vietnam Joint Stock Commercial Bank For Industry and Trade
5. Vietnam Technological and Commercial Joint Stock Bank
6. Military Commercial Joint Stock Bank
7. Vietnam Prosperity Joint Stock Commercial Bank
8. Asia Commercial Joint Stock Bank
9. Sai Gon Thuong Tin Commercial Joint Stock Bank
10. Vietnam Export Import Commercial Joint Stock Bank
The Citi Excellent Straight Through Processing Awards have been held for 14 years and proven to be one of the most prestigious programs recognizing financial institutions and banks that have state-of-the-art international payment services with high-quality international transactions.
The awards ceremony was part of a seminar on Treasure and Payment, Global Trade, Compliance, Anti Money Laundering (AML) and Regulatory Changes, with the participation of senior executives from Citi Asia Pacific and Citi Vietnam. The seminar was also a channel for sharing experience and providing training in cash and trade products to bring maximum benefits to each and every bank participating.
Derivatives market sees liquidity slump in April
Trading volume of derivatives plummeted in April in parallel with the sluggishness of the underlying market, showing an increasingly close link between these two markets.— Photo cafef.vn
Trading volume of derivatives plummeted in April in parallel with the sluggishness of the underlying market, showing an increasingly close link between these two markets.
When the underlying market falls, investors will theoretically seek opportunities to make profit on the derivatives market, because it allows them to earn profits even as the underlying market declines.
The liquidity of the derivatives market often soars when the underlying market fluctuates. Thus, the derivatives market is an effective solution to retain investors, helping avoid a situation in which they withdraw from the stock market and cause collapses. But things moved in reverse in April.
According to statistics from the Ha Noi Stock Exchange (HNX), in April this year, along with the decline of the stock market, transactions on the derivatives market fell sharply compared to March. The average trading volume decreased by 40.45 per cent to about 80,700 contracts per session.
The session on April 22 had the lowest trading volume during the month – also the lowest level since the beginning of the year – reaching nearly 56,300 contracts. The session on April 9 had the highest trading volume, reaching over 103,900 contracts.
Notably, in the last trading session of the month on April 26, the derivatives market had an impressive session. Total trading volume for the session was 102,677 contracts – only slightly higher than the average figure of the previous month, 100,000.
The average trading value of the VN-30 Index basket in April reached just VND1.4 trillion (US$59.9 million), down 30 per cent compared to the middle of March. The trading value of futures contracts on April 19 reached nearly VND950 billion, equal to 50 per cent of the average trading value of VN-30 basket in March.
The open interest (OI) – the total number of open or outstanding options and futures contracts – decreased by 10.93 per cent from the previous month. By the end of April 29, the OI volume of the whole market reached 21,267 contracts.
The number of derivatives trading accounts continued to increase. At the end of April, the figure reached 70,112 accounts, up 4.04 per cent over the previous month.
In April, the transactions carried out by individual domestic investors accounted for a large proportion but still decreased significantly compared to the previous months, standing at 92.9 per cent of the total derivatives trading volume.
The proportion of transactions carried out by domestic institutional investors (including self-trading) increased sharply, reaching 6.84 per cent, 3.2 times higher than the previous month.
Excluding self-trading, the trading value of this group nearly tripled compared to March, reaching more than 185,000 contracts, highest level since the inception of the derivatives market.
Transactions by foreign investors in April decreased according to the general trend of the stock market, reaching 8,165 contracts, equal to 60 per cent of the number seen in the previous month, accounting for 0.27 per cent of the total trading volume of the whole market. — VNS
Experts say no concern for US dollar appreciation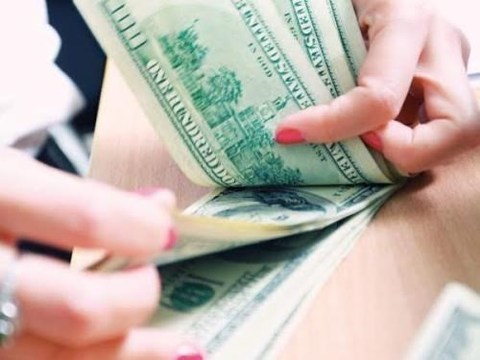 The dollar on Thursday appreciated by some VND120 against the dong compared with last Friday.
The US dollar has continued to appreciate against the Vietnamese dong in recent days, but experts are not concerned about the rise, saying the central bank will take effective measures to get the foreign exchange market under control.
The State Bank of Viet Nam (SBV) on Thursday set the daily reference exchange rate at VND23,051, up VND5 from the day earlier.
With the current trading band of +/- 3 per cent, the ceiling rate applied by commercial banks for the day is VND23,742 and the floor rate is VND22,359.
Commercial banks also adjusted their rates up by some VND20-40 per dollar on Thursday after increasing the rates significantly in the first three days of this week. Compared with last Friday, the dollar listed at commercial banks on Thursday appreciated by some VND120 against the dong.
Vietcombank and BIDV posted the buying rate at VND23,340 and the selling rate at VND23,460, up VND30 from the same time the day earlier.
Techcombank posted VND23,315 per dollar for buying and VND23,450 for selling, up by VND30 from the day ago.
However, economists said that there was nothing to worry about the depreciation of the dong.
Pham Hong Hai, CEO of the Hongkong and Shanghai Banking Corporation (HSBC), said the increase would not have a big impact on the market, explaining as the picture of the US-China trade war becomes clearer, the market would stabilise.
According to Hai, with the current high foreign exchange reserves (at some US$69 billion), the SBV will be able to ensure market liquidity to help ensure market stability.
Sharing this view, chief economist at the Bank for Investment and Development of Vietnam Can Van Luc said there was nothing to worry about the increase in exchange rates, as the central bank has much experience in dealing with this matter, and the dollar is only one among the eight currency baskets managed by the bank every day.
SBV Deputy Governor Nguyen Thi Hong on Wednesday also affirmed the central bank would intervene to stabilise the foreign exchange market if necessary.
Tax auditing proves important task

Tax evasion and fraud cases were becoming more complicated on a large-scale with increasingly sophisticated methods, said State Audit Office (SAV) Deputy Auditor General Doan Xuan Tien.
Tien told a workshop held by the SAV and the UK-based Association of Chartered Certified Accountants (ACCA) in Ha Noi on Thursday the State audit sector played an important role in tax administration, helping strengthen the national financial system.
He said Viet Nam had carried out the transformation of tax administration in the direction of modernity and effectiveness, based on risk management methods, while expanding the implementation of electronic tax. It had also simplified administrative procedures to ensure an integrated tax management system in accordance with international standards.
"Tax auditing is an important task which uncovers tax evasion, which remains high across the country," he said.
Dang Van Thanh, chairman of the Viet Nam Association of Accountants and Auditors, said tax auditing was a specialist area that was not only about checking, evaluating and confirming the reliability of payments. It was more important to assess and confirm the legal compliance of taxpayers and tax managers and assess the impact of tax policies on the macro-economy.
In every economy, tax was used to regulate the macro-economy and help the State implement political and social tasks. Thanh said that auditors needed to pay more attention to compliance audits and operational audits.
"Tax is not only a revenue source for the State but more importantly, the tax policy must be a tool to regulate the macroeconomy, encourage and promote production and business.
Belinda Young – member of ACCA's Global Forum on Taxation, Chairwoman of ACCA Singapore Taxation Interest Group, and Director of Centrecourt Group of Companies Singapore – said that changes in the global business environment and the rapid development of technology such as cryptocurrency and encryption had posed formidable challenges to the identification of tax responsibility.
To that end, nations should stay prudent when completing tax policies to fit their socio-economic development conditions, she said, adding that experience sharing and co-ordinating with authorities both outside and inside the country were crucial to ensuring the tax system was adaptable to new kinds of business.
Meanwhile, Chairwoman of the Viet Nam Tax Consultant Association Nguyen Thi Cuc said that Viet Nam moved up five places in the World Bank's tax paying indicator in 2016 and 11 places in 2017, which meant improvements were seen in the country's business climate.
A survey conducted by the Viet Nam Chamber of Commerce and Industry also showed that more businesses had expressed their satisfaction with administrative procedure reforms in the tax sector.
She noted that tax mechanisms and systems must be completed in accordance with Viet Nam's socio-economic conditions and international regulations.
Reforms should be sped up, with procedures slashed in tax registration, declaration, payment, refunds and tax finalisation.
Vietnam and Nepal have great potential in trade and investment
Viet Nam and Nepal have great potential in strengthening trade and investment activities in the future, Minister of Industry and Trade Tran Tuan Anh said at the Viet Nam-Nepal Business Forum in Ha Noi on Friday.
The bilateral trade value reached $26.7 million in 2018, of which Viet Nam's export value to Nepal stood at $26.4 million and its import value from Nepal at $300,000, according to the minister.
This is a small number compared with the great potential in trade activities between the two countries, according to the minister. Besides that, the structure of imports and exports has been complementary, not directly competitive.
"Viet Nam now has advantages in expanding export markets, including joining global value chains, and has created favourable conditions for the Vietnamese and Nepalese business community in developing trade and investment activities between the two countries," Tuan Anh said.
In the future, Viet Nam could promote cooperation in technology transfer and third market exploitation with Nepal for many industries, such as manufacturing and processing, textile and garment, mining, agricultural and food processing and electronics.
Speaking at the forum, Nepalese Prime Minister Khadga Prasad Sharma Oli said he highly appreciated the friendly relationship between Viet Nam and Nepal and was impressed by the social and economic development of Viet Nam.
Nepal now is entering the stage of boosting economic development so the nation has great demand for cooperation in investment and trade with other countries, including Viet Nam, according to the Nepalese Prime Minister.
To achieve this goal, Nepal implements open investment policies and builds a favourable and friendly legal environment for investors, including investors from Viet Nam.
Nepal has enhanced investment in infrastructure, including its transport system, to encourage businesses in taking opportunities in Nepal that is a favourable transit point to access the third markets like China and India.
Minister of Industry and Trade Tran Tuan Anh said a protocol was expected between the two countries to promote negotiation about the framework agreement on investment and trade cooperation between Viet Nam and Nepal.
The agreement is expected to be an important legal foundation for improving efficiency of trade and investment cooperation between the two countries and increasing opportunities for the businesses in seeking export markets.
Tourism is one of the most important economic sectors of Nepal. After this visit to Viet Nam, tourism businesses of the two countries will have more opportunities in increasing tourists from Viet Nam to Nepal and vice versa.
Government raises $3.65 billion from G-bonds in first months of 2019


The State Treasury of Viet Nam has raised VND85 trillion (US$3.65 billion) via G-bond auctions on the Ha Noi Stock Exchange to date this year.
In the latest G-bond auction held on Wednesday, the treasury raised more than VND786 billion. The bonds were offered for five, seven, 10 and 20 year terms.
The total value of bonds issued to date this year was equal to 27.5 per cent of the annual plan. Average maturity of the bonds was 12.47 years and the average interest rate was 4.92 percent per year.
According to the Ministry of Finance, the local bond market was relatively stable in the first months of the year, with interest rates in April staying steady compared with the previous month.
Five and seven year bonds had interest rates of 3.7 per cent and 4.05 per cent per year. The rates for 10-year, 15-year, 20-year and 30-year bonds were 4.72, 5.06, 5.7 and 5.85 per cent per year, respectively.
The State Treasury plans to issue five to 30 year G-bonds worth VND260 trillion via auctions in 2019 at an average maturity of 13 years.
According to Tran Van Dung, chairman of the State Securities Commission, there were 573 listed bonds with total value of VND1.12 quadrillion in 2018, up 10.4 per cent year-on-year. Of the figure, the value of G-bonds accounted for 98 per cent of the total while the remainder were corporate bonds.