International trade remedies are used by many countries to protect their domestic industries, especially now production has stalled due to the impacts of COVID-19.
With tax incentives from the new-generation free trade agreements (FTAs), including the newly-approved Europe-Vietnam FTA (EVFTA), the risk of Vietnam's exports being put under investigation for evasion of trade remedies is forecast to increase.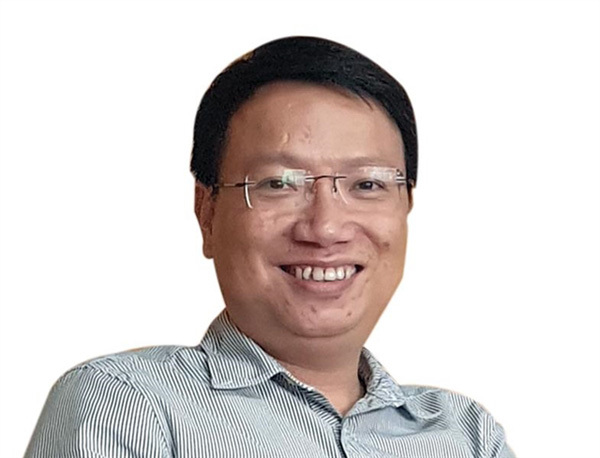 Director of the Ministry of Industry and Trade's Trade Defence Department Le Trieu Dung.
Director of the Ministry of Industry and Trade's Trade Defence Department Le Trieu Dung talks about how enterprises can protect their rights and interests.
Statistics from the Ministry of Industry and Trade (MoIT) show there have been 176 foreign investigations and trade remedies applied to Vietnam's exports, while Vietnam has investigated and applied remedies against only 17 imports. What do these figures show us?
In Vietnam, trade defence tools are new to both regulators and businesses.
Trade remedies, including anti-dumping, countervailing and safeguard measures, are commonly applied for international trade.
These measures are allowed by the World Trade Organization (WTO) as well as FTAs to be used to support domestic industries, protecting and ensuring fair competition in the international economic integration process.
Such measures have been in place for a long time in many countries. The US, Canada and the EU all had trade remedies nearly 100 years ago.
Vietnam has actively promoted the work of trade defence in recent years. In terms of institutions, the Government has established the Trade Defence Department under the MoIT as the focal agency to handle trade defence matters.
In the context of Vietnam joining new-generation FTAs such as the EVFTA and Comprehensive and Progressive Agreement for Trans-Pacific Partnership (CPTPP), the ministry has issued an action programme to improve the capacity of domestic industries on trade defence.
As well as the US and EU, many ASEAN countries are now applying trade remedies on Vietnamese goods. Why is this happening?
The first is an objective reason, because our import-export turnover has increased rapidly in recent years.
In 2007 when the country joined the WTO, its import-export turnover reached about US$100 billion. In 2019, we reached $500 billion.
In just 12 years since joining the WTO, Vietnam's import-export value has grown five times – causing the number of trade defence cases against Vietnam's exports to increase.
Although the number of trade defence cases has increased, Vietnam's exports have enhanced their competitiveness in the international market. Therefore, in order to protect their domestic industries, importing countries have strengthened the application of trade remedies against Vietnam's exports.
In addition, many countries have intensified the application of protective measures in recent years, especially trade remedies in the context of disputed trade relations between major economic partners.
With Vietnam's participation in FTAs, especially new-generation agreements, Vietnamese goods enjoy preferential treatment from these agreements - which is also one reason making importing countries to raise investigations and apply trade remedies to Vietnamese goods.
What is stopping Vietnamese businesses from using policy tools to protect domestic trade?
Since 2016, Vietnam has been strengthening its trade remedies to protect domestic manufacturing industries.
Currently, Vietnam is applying trade defence measures on 17 imported goods, and has initiated more than 10 trade defence lawsuits since 2016. This is a positive trend, showing an awareness and ability to use these measures among Việt Nam's sectors and businesses.
However, there are also limitations including a lack of awareness regarding trade remedies and policy tools, which must meet the very strict criteria of the WTO and FTAs.
Trade remedies need to be co-ordinated with a unified view among businesses because they protect the interests of the whole manufacturing industry, not just a few businesses.
How should Vietnamese businesses protect themselves in order to minimise the risk of being subject to trade remedies?
The first measure is to look at how enterprises approach trade defence tools. They need to learn about trade defence regulations in importing countries, especially large markets such as the US, Canada, the EU and even ASEAN countries.
The second factor is that enterprises and manufacturing industries need to understand trade remedies are barriers they may encounter in the export process. They must have a planned response. This is a very important factor that businesses need to take into account in their strategies for production development and export expansion.
At the same time, when there is a risk of being investigated, enterprises must closely co-operate with agencies, starting with the MoIT, then followed by foreign investigative agencies.
Experience and practice show that co-operation and transparency among the whole manufacturing industry in the process of responding to foreign investigations is the decisive factor in minimising the adverse effects of trade remedies.
In the long-run, businesses also need to pay attention to issues such as diversifying markets so they are not dependent on a single market. If they depend on one market, the losses could be irreversible if they become the subject of an investigation.
Finally, over the course of their investigations, importing countries study very carefully about the source of raw materials as well as the origin of the production chain. One of the ways businesses can minimise the impact is to develop value chains and domestic raw materials.  VNS

The Vietnamese Ministry of Industry and Trade (MoIT) is planning to increase the number of training courses it organises on trade remedies for the domestic production industry.  

Strengthening the application of trade defence instruments would be necessary for Vietnam, which was among countries with the highest economic openness level, according to the Ministry of Industry and Trade.