The potential in Vietnam's aviation industry in the next five years will be a heavy incentive for foreign businesses to invest and seek co-operation.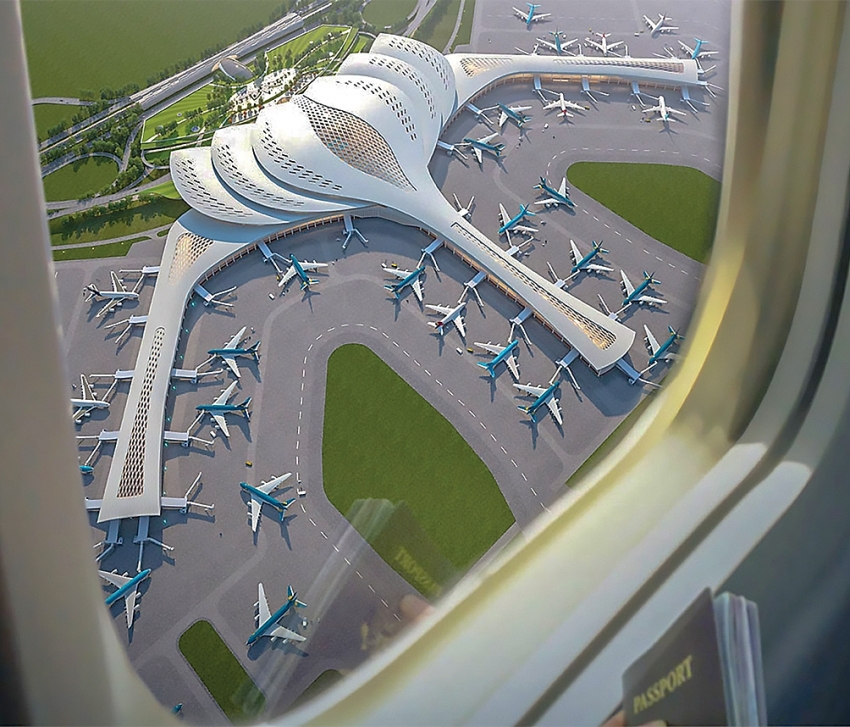 Vietnam is calling for foreign investment and co-operation in the aviation industry
In a recent workshop on the Long Thanh airport project and air traffic management held by the Ministry of Planning and Investment and the Swedish Embassy, Trinh Nhu Long, deputy director general of Vietnam Air Traffic Management Corporation (VATM), emphasised the important role of air traffic management in the development of the aviation industry.
Vietnam has four air traffic control (ATC) towers in Noi Bai, Tan Son Nhat, Tuy Hoa, and Can Tho. The CNS facilities (communication, navigation, and surveillance) for communication of these include 11 VHF (very high frequency) stations for area control installed along the North-South Axis and in East Sea Islands; four VHF stations for approach at Noi Bai, Danang, Tan Son Nhat, and Cam Ranh; 22 VHF stations for radar towers at 22 airports throughout the country; and one air-ground HF station installed at Tan Son Nhat airport.
Meanwhile, the CNS facilities for navigation and surveillance are too poor to match the demand for aviation industry development. Thereby, Trinh Nhu Long pointed out eight demands for the development and investment in 2020-2025 including CNS equipments, ATM (air traffic management) system, human resources, ATFM (air traffic flow management), AIS (Aeronautical Information Service) to AIM (Aeronautical Information Management) transition, SMS implementation, MET, and SAR.
For specific, VATM will pour around $500 million into dozens of key projects from now to 2025, so international biddings will be carried out to select investors or suppliers of these projects.
No.

Project

Period

Cost estimates

($ million)

1

ATC Centre in Ho Chi Minh City

2019-2023

60

2

Approach control centre (APP)/TWR at Danang Airport

2020-2023

28

3

VSAT (Very small aperture terminal) Stations

2019-2021

3.4

4

ATN (Aeronautical Telecommunication Network) G-G Network

2019-2023

8.5

5

ADS-B Network (10 stations)

2019-2021

4.5

6

VHF Stations

2019-2020

4.2

7

Radar Stations (5 radars)

2019-2021

34

8

ATC Towers

2020-2025

34

9

Weather systems at airports

2019-2022

17

10

Replace old radar stations after 2020

2020-2025

48

11

A-SMGCS (surface movement guidance and control systems) at Cam Ranh Airport

2020-2025

3.4

12

Projects for Aeronautical information services (Etod, AIM, SWIM, Flight produce design)

2019-2025

39

13

ATC Complex at LTIA

2020-2025

137.5

14

Replace DVOR/DME stations

2020-2025

15

15

Projects for air traffic services

2020-2025

21

16

Upgrading training center facility

2020-2025

10.7

17

Improving training quality

2020-2025

8.5

18

Other projects

2020-2025

17

.

Total

493
Vietnam's aviation industry is one of the fastest-growing markets in the region and the world. Over the past five years, the volume of passenger transportation has been increasing by 10 million arrivals annually, equivalent to an increase of 170 per cent as compared to 2014.
There are 67 international airlines and six local airlines exploiting hundreds of routes from Vietnam's 22 airports. To meet the current and future development needs, Vietnam plans to finish building Long Thanh international airport and extend several others. It is expected that the total volume of passengers will reach 131 million in 2020, and 280 million in 2030, while it is approximately 90 million this year.
Accordingly, the numbers of international airports will be raised to 28 by 2030, and local airport to 15 by 2030 from 13 currently.
Of these, Long Thanh international airport is the most important project to pass the overload of Tan Son Nhat international airport now. The project has received the in-principle approval by the National Assembly in 2015 for the building of an annual 100-million-passenger and 5-million-tonne cargo aiport with the total investment of $16 billion.
The feasibility study of the first phase of the project has been submitted to the National Assembly with the estimated investment of $5 billion. Airports Corporation of Vietnam (ACV), the developer of the project, will need the collaboration and co-operation of international partners to develop Long Thanh airport project in particular and other transport projects in the time coming. VIR
Nguyen Huong

With new foreign airlines setting up air routes to Vietnam and existing airlines increasing flight frequency, the Vietnamese aviation sector is becoming extremely busy.
The global aviation industry's serious shortage of skilled professionals has reached unprecedented levels, experts said on Thursday (November 21) at a seminar in HCM City.