A circular on "Made in Vietnam" products is expected to help businesses avoid accusations of fraud, said Deputy Minister of Industry and Trade Tran Quoc Khanh at a conference in Hanoi yesterday.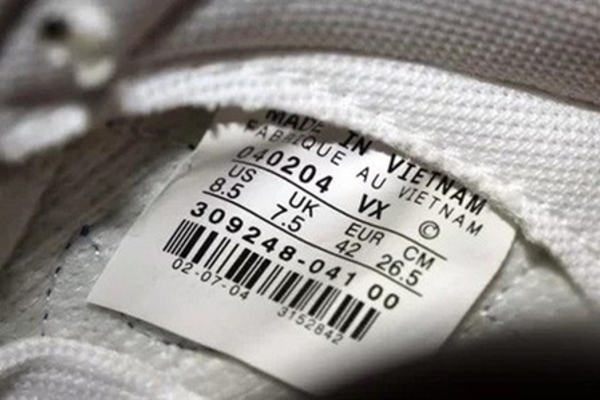 MoIT in August completed a draft circular on how to identify Vietnamese products as well as goods made in Viet Nam. — Photo cafef.vn
The event was held to hear opinions of enterprises and associations on the draft circular, which describes how to identify Vietnamese goods and products.
Many types of products and goods whose accessories are imported from foreign countries and assembled and processed in Viet Nam are sometimes labelled as "made in Vietnam" goods, sparking public concern.
Khanh said the Ministry of Industry and Trade (MoIT) in August completed a draft circular on how to identify Vietnamese-made goods.
MoIT has published the draft publicly and will organise two seminars in Ha Noi and HCM City to collect comments from the public, businesses and relevant ministries before finalising the report and sending it to the Prime Minister. it will then be reviewed again before it is officially issued.
Tran Thanh Hai, deputy director of MoIT's Import-Export Department, said the quality of many products and goods of Viet Nam had risen significantly, creating consumer confidence.
However, this situation has also led to more goods being "disguised" as Vietnamese-made goods.
"This circular not only concerns the labelling of 'made in Vietnam' goods, but more importantly, determines what a Vietnamese good is," Hai said.
He said the circular's important principle was to lessen the needs for administrative procedures for businesses."
The draft will be the basis for creating fair competition for businesses that are diligent in research, creativity and branding. — VNS

Nine ministries and central agencies will join forces to launch a year-long campaign next month to fight smuggling, trade fraud and fake goods, especially those illegally using Made-in-Vietnam labels.  

Asanzo has been denounced for importing Chinese goods and selling the goods as Vietnamese. But Asanzo is not alone.