Mooncakes with no clear information about origin, manufacturer names or quality are being sold at surprisingly low prices. Consumers have been advised to be cautious when buying mooncakes online.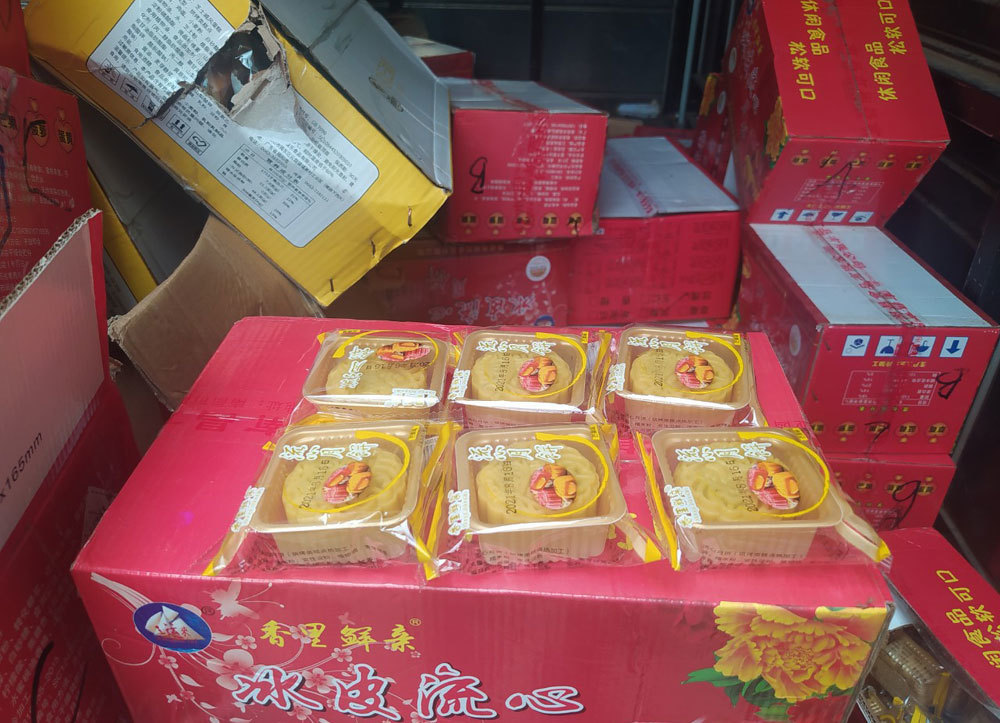 Some e-commerce sites are offering mooncakes introduced as imports from Taiwan and Hong Kong at just VND3,000 per cake, much lower than Vietnam-made products priced at VND50,000 on average.
Handmade mooncakes have also been advertised on the internet. Many Vietnamese favor handmade products to the products made on an industrial scale because they believe the former have a traditional special flavor.
However, experts have warned consumers against buying these products, because the information declared by private bakeries is not certified by any appropriate agency. The producers of the cakes cannot prove the origin, the materials, nutrients, or expiry dates. The producers may use prohibited preservatives and additives at overly high levels.
Local market surveillance forces recently discovered many cases of distributing mooncakes with no label and no clear origin.
On September 9, the Tay Ninh Market Surveillance Department released a decision on imposing a fine of VND12 million on a business household and was forced to dispose of 1,524 mooncakes of this kind.
One day before that day, the unexpected examination of trucks in La Lam hamlet in La Krel commune in Gia Lai province, the provincial market surveillance department discovered and seized 139 kilograms of food packed in 59 boxes with 3,000 mooncakes of different kinds.
The mooncakes had labels with foreign words, but the owner could not show any invoice or document to prove the legal origin of the products.
On August 25-26, agencies in Thai Nguyen discovered two trucks carrying large amounts of smuggled mooncakes and food. The first carried 2,500 mooncakes and spicy rolls of different kinds, while the second carried nearly 2,000 food products. All of them had foreign origin and the words 'Made in China' on the labels.
On August 11, the Vinh Phuc Market Surveillance Department discovered two business facilities selling smuggled mooncakes and expired food. The mooncakes were foreign made and had original labels in foreign language, with no sub-labels in Vietnamese. The owners could not show any documents related to the goods.
Prior to that, Vien Ket Food Shop in Thuong hamlet in Duy Phien commune in Vinh Phuc province discovered 128 Chinese-made mooncakes with no document to prove the legitimacy of goods.
The E-commerce and Digital Economy Agency has issued a warning against mooncakes sold online, advising consumers not to buy products from fanpages or facilities with vague information and traders who only sell online and do not have shops. 
Hanh Nguyen

Online sales are being implemented by mooncake businesses with a variety of products from the common to the high-end.

During the Mid-Autumn Festival, mooncakes become the most sought-after product in Vietnam as people enjoy the pleasure of gathering around with their family to drink tea and eat the square pastries.