The following are some key points for those who do business with the EU to adopt a comprehensive view on the EU-Vietnam Free Trade Agreement (EVFTA) and the EU-Vietnam Investment Protection Agreement (EVIPA).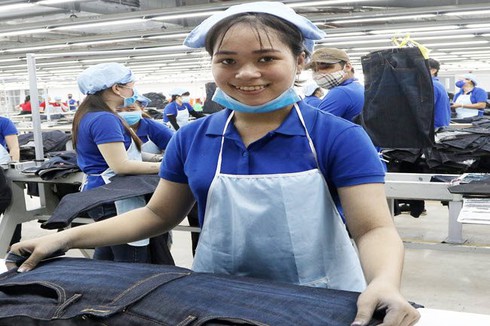 Vietnam has to comply with three additional conventions of the International Labor Organization (ILO) related to workers' rights 
Arguably, the most widespread information going viral on traditional social media—for instance evfta.moit.gov.vn, a reliable source of reference—relates to tax holiday. The EU is to wipe out 85.6% of the tax lines immediately upon EVFTA's validity and 99.2% after seven years. In return, Vietnam will abolish 48.5% and 91.8% of the tax lines, respectively, and 98.3% after 10 years.
Technical barriers
However, in concrete terms, what are the relevant effective goods, the industries and the conditions? Local enterprises still need to seek necessary information via those above-mentioned websites, business associations and customs agencies.
Notably, information must also be acquired from European business partners so that any important changes could be aware of because they may involve either advantage or disadvantage depending upon position, product quality, competitive advantage or distribution channels of the enterprise in question. In other words, effects may come in various forms, not necessarily only tax reduction. A case in point is the textile and garment industry. It may enjoy the "fabric-forward" tax rate which concerns local enterprises' input structure which traditionally depends on supplies from China, the Republic of Korea and India.
Although it is better than the "yarn-forward" rules stipulated in the Comprehensive and Progressive Agreement for Trans-Pacific Partnership or the World Trade Organization, the "fabric-forward" regulations retain technical barriers that are in fact formidable obstacles in product export to the EU. Unconditional tax exemption and uncontrolled goods distribution are thus out of the question. Furthermore, those technical barriers are being raised ever higher.
A shopper at an EU supermarket may notice that anti-bacteria paper or water-absorbing paper is being preferred for packaging, and the ink in use must be children-friendly, meaning it must be harmless even if it touches the mouth. In another example, plastic products must not contain BPA (Bisphenol A), which is utilized to produce polycarbonate.
The garment industry is exemplified here because this industry deals mostly with OEM (original equipment manufacturer) and consists of some 4,000 companies employing 2.5 million workers. This sector of Vietnam ranks fifth in the world and is also the fifth exporter to the EU grossing revenue of US$4 billion in 2019.
The local steel industry is in the same boat as the garment industry. Meanwhile, the fisheries sector has to confront the chronic problems of environment, green production, origin and fishing coordinate axes. Furthermore, European importers may set other standards of their own.
On the EU part, the superior standards and quality of its products which may have helped them cross technical barriers, if any, will be more favorable in their way to Vietnam.
The current tax rates (before the validity of the EVFTA)—78% for automobiles, 50% for wine and 35% for machinery, for instance—will be cut down to 50% for automobiles, 8% for pharmaceuticals and 30% for chocolate. Their competitiveness after the tax reduction will be much stronger. However, please bear in mind that many ASEAN goods are enjoying a zero tax rate.
It's hard anyway for Vietnamese agricultural products to make their way to the EU because of strict standards relevant to organic compounds, environment, hygiene, quarantine and food safety. However, if the foreign investment sector is taken into account accompanied by appropriate incentives, this industry may move forward rapidly propelled by favorable tax policies and cultivation methods.
It is expected that Vietnam's imports from the EU will increase sharply. Last year, Vietnam's exports to this economic bloc amounted to US$41.49 billion and her imports were US$14.91 billion. A number of Vietnam's imports from the EU, which have not gained remarkable value previously, may see upsurges in no time.
Some of the most potential products are Italian fabric; Polish powder milk; French medicines; Dutch agriculral products; chocolate from Belgium and Switzerland; pork from Denmark and Germany; and machinery from Czech, Slovakia, Italy and Spain.
There are still quotas for some other goods, including tuna (11,500 tons); rice (80,000 tons); sugar products (20,400 tons); cassava (30,000 tons); sugary corn (500 tons); surimi (500 tons); garlic (400 tons); mushroom (350 tons), etc. Interested companies should take these into account.
Foreign direct investment and services
Statistics released by the General Statistics Office show that as of end-2018, the EU had been Vietnam's fourth largest trading partner (behind China, the United States and South Korea) and Vietnam's second largest export market (behind the U.S). The EU was also Vietnam's fourth largest source of foreign direct investment (FDI) (behind ASEAN, South Korea and Japan). Reversely, Vietnam was the EU's second largest ASEAN trading partner behind only Singapore.
According to data obtained from Eurostat and ASEANstats, FDI made by the EU in 2017 was principally intra-bloc (accounting for more than 61%), and FDI in the U.S. (29.35%). The EU's FDI in ASEAN made up 5.7%, or US$175.2 billion, during 2010-2017. Vietnam has not been one of the major countries attracting FDI from the EU, accounting for 3% of the EU's FDI in ASEAN, trailing behind Singapore (85%) and Malaysia (10%).
Therefore, the possibility that the EU will enlarge the volume and scale of its FDI in Vietnam is extremely high because there is still much room left and the EVFTA has also mentioned relevant industries, such as insurance, banking, M&A, R&D, AI, blockchain and Fintech.
Vietnam's FDI sector grossed exports of US$181.35 billion (including crude oil) in 2019, making up 68.8% of the country's total foreign trade value. This may be a mixed feeling as the dependence upon foreign-invested enterprises, or symbiosis if you will, is on the rise.
Some other aspects
The following issues should also be carefully scrutinized:
1. Economic-political philosophy: After Singapore, Vietnam is the second ASEAN nation to sign an FTA with the EU. The bloc's economic-political philosophy regards FTAs as an effective tool for implementing its globalization strategy which is based on geostrategic positions, such as ASEAN, especially when the East Sea is a hot region for free maritime navigation and other aspects.
EVFTA, the most comprehensive FTA signed by the EU compared with its predecessors, was concluded after nine years and four months of intensive negotiation. Talks for FTAs with Thailand, Malaysia and Indonesia are under way.
It would be very unilateral if the two agreements are viewed from the political standpoint, or if they are politicalized. The EU highly regards the popularization of European values which prioritize environmental protection, in particular, sustainable development. The EU considers it the primary mission to be fulfilled, which embraces the political aspect, too.
2. Workers' rights: Vietnam has to comply with three additional conventions of the International Labor Organization (ILO) related to workers' rights so that the EVFTA could be signed. This obligation represents a progress made by both sides. Conventions 87, 98 and 105 will contribute to the institutional perfection and reforms in Vietnam.
3. Environmental protection and sustainable development: The EU's green parties voted against the EVFTA. However, this move should be seen as a necessary warning which draws more attention to environmental protection and human rights protection that have been stipulated by the Vietnamese Constitution and the European Convention.
Sustainable development is understood in line with the highest standard of humanity, which needs appropriate mechanisms for gradual implementation for the sake of Vietnam's institutional reform and perfection, as well as EU-Vietnam relations.
To sum up, an enterprise should carefully study the EVFTA and EVIPA in line with the core of its products or services.
In such a process, care must be taken to thoroughly master bottlenecks, development trends, competitive advantage in the backdrop of the market, both now and in 10 year's time, to seize opportunities and surpass challenges. VIR

Garment and textile firms are aware of the opportunities to expand their export markets arising from the EU-Vietnam Free Trade Agreement (EVFTA) but are facing difficulties in complying with the rules of origin.

Despite also including barriers and regulations, the EU-Vietnam Free Trade Agreement will benefit Vietnamese agriculture, with businesses supporting farmers to cash in on new opportunities from the deal.