The price of field-mouse meat in the Mekong Delta is now higher than that of pork. And in Hanoi, wild vegetables cost more than imported beef bacon, or 10 times more than chicken.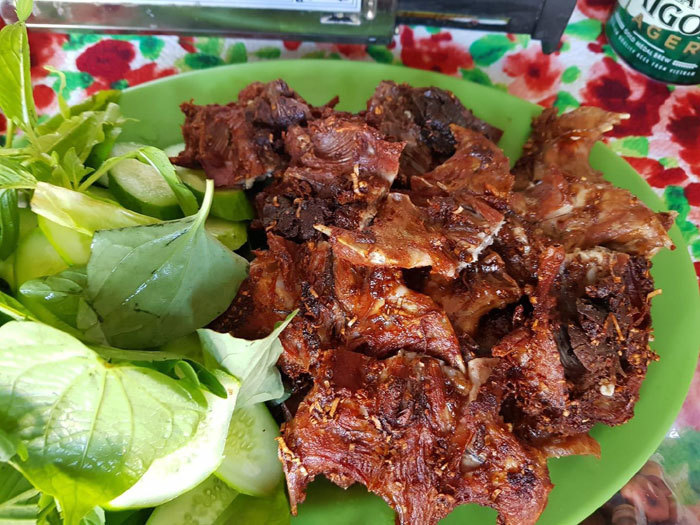 Fried field-mouse meat at a restaurant in the Mekong Delta City of Can Tho. (Photo: Tien Phong)
Harvest-mouse meat is a favorite dish of many people, especially people in the southwestern region. At restaurants, dishes processed from field-mouse meat are priced from VND80,000 to VND120,000/plate.
As many localities in the Mekong Delta are harvesting the winter-spring rice crop, the price of harvest-mouse meat has decreased compared to the time before the Lunar New Year. However, according to Tien Phong Newspaper, it is still higher than the price for pork, from VND60,000-VND80,000 per kilo.
One kilo of big field mice, 6-7 mice per kilo is priced VND80,000. It is VND60,000-VND70,000 for a kilo of smaller mice. Previously, when the supply of field mice was scarce, the price increased to VND120,000 per kilo.
VND200,000 for kilo of wild vegetables
Wild ngot vegetables are a specialty for Hanoians. This is perhaps the most expensive vegetable – VND200,000 (nearly $10) per kilo. The price for this kind of vegetable is even higher than that of imported American beef, bacon and chicken. Compared to last year, the price is about VND30,000-VND40,000 per kilo more expensive.
Madonna lilies in season, gardeners earn high income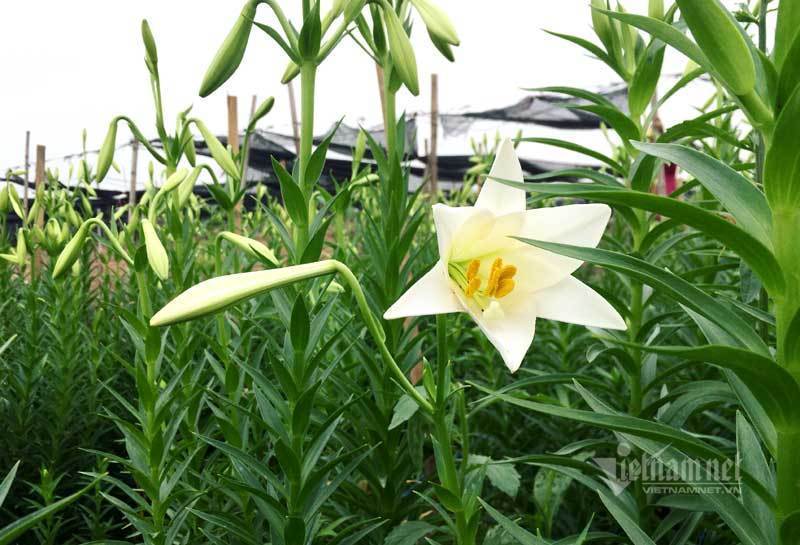 Madonna lilies are called the "Queen of April".
Madonna lilies are called the "Queen of April". During these days, Hanoi's streets are flooded with this species of flower.
In the flower village of Tay Tuu (Hanoi), farmers are rushing to harvest lilies. On average, a household cuts thousands of flowers each day. Some households can earn hundreds of million dong from lilies each season.
The price of Madonna lilies has dropped from VND300,000-VND350,000 per 100 flowers at the beginning of the season to VND150,000-VND170,000 flowers.
Giant plums from Australia sell well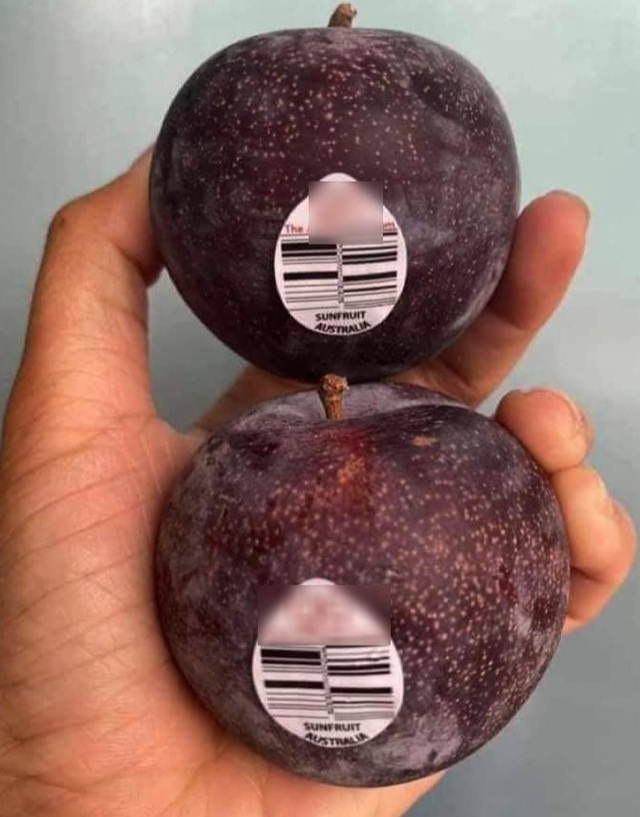 Giant plum (Photo: Dan Tri)
Giant plums imported from Australia (also known as dinosaur plums) are favored by many customers in big cities like Hanoi and HCM City. Compared with Vietnamese plums, this kind of plum is 4-5 times bigger, with 6-7 fruits weighing 1 kg. When the fruit is ripe, it is a beautiful red color, with thick flesh and sweet taste.
Australian plum is priced from VND180,000 to VND220,000 a kilo. Last year, at the end of the season, 1kg of Australian plums was priced VND300,000 ($14).
World's most delicious rice counterfeited
The rice market in Hanoi currently has dozens of types of ST25 rice, offered for various prices from VND28,000-VND40,000 per kilo. Although they are advertised with brand ST 25, they have different packages. In addition to rice agents, many traders advertise "genuine" ST25 rice on social networks.
After being named the world's best rice, the ST25 rice was counterfeited rampantly in the domestic market. According to Mr. Ho Quang Cua, the creator of the ST25 rice brand, there are dozens of rice types imitating his rice brand on the market.
Hanh Nguyen

No measure of money can be exchanged for the mark of time. These trees, with a lifetime of over 1,000 years, are associated with national culture and history.