Fintech companies could hold the key to driving last-mile adoption of digital payments and unlocking vast cash displacement opportunity in Southeast Asia, including Vietnam, according to Visa, a world leader in digital payments.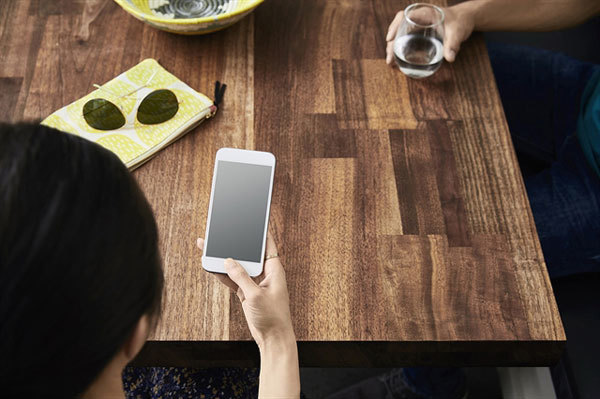 Fintech companies are expected to drive digital payments in the future. – Photo courtesy of Visa Vietnam
Around US$1 trillion of annual personal consumption expenditures across Southeast Asia are still made using cash or cheques, Visa said.
However, a young population with rising disposable income, a relatively high level of internet penetration, and more than 300 million smartphone users, presents an opportunity for a rapid transition of these economies towards digital payments.
Adeline Kim, Visa's head of products and solutions in Southeast Asia, said: "Everywhere we look, technology is changing the most minute elements of our day-to-day lives, helping us to get transport more efficiently, have groceries delivered straight to our homes, and connect and speak with loved ones on the other side of the world. With the growth of the fintech industry, we're seeing an incredible variety of businesses emerging that are working on innovative ways to make a world of commerce more accessible to people everywhere."
"We see this as being particularly important in Vietnam, given that the percentage of the population that uses formal banking services is relatively low. There is vast potential that can be tapped by fintech companies who areable to address the needs of this diverse group of people," she adds.
Seeing the trend, Visa looks for investments that will extend its network capabilities into the global open commerce ecosystem as it changes and grows, and that will provide mutually beneficial business opportunities to as many participants as possible.
In July, the company invested in GOJEK, Southeast Asia's leading mobile on-demand service and payments platform, as part of the latter's ongoing Series F fundraising round.
With the position of GO-PAY, a GOJEK electronic payments platform, as Indonesia's market leader in digital payments and financial inclusion, the funding from Visa will support the acceleration of GOJEK's payment services across Southeast Asia.
The partnership will see GOJEK and Visa collaborating on innovative payment solutions for digital-first consumers and Southeast Asia's unbanked and underserved population.
Last year, Visa launched its inaugural "Visa Everywhere Initiative" in Vietnam, a global innovation programme that tasks up-and-coming businesses with solving some of the most challenging issues in payments and commerce.
Visa gave out a total of VND700 million to selected startups in this programme in order to help them achieve their objectives in the fintech industry.
Dang Tuyet Dung, Visa's country manager for Vietnam and Laos, said: "Helping the population of Vietnam to migrate to digital payments is a goal that we share with the government and the State Bank of Vietnam. In addition to our longstanding relationship with financial institutions, we're committed to working with the fintech community through initiatives such as our Visa Everywhere Initiative to realise both our goals of financial inclusion and digital transformation, as well as the economic goals in the cashless agenda of the government of Vietnam."

Ewallets are still not reporting profits, though they have been making heavy investments in their businesses.

Contactless payment is becoming trendy in Vietnam thanks to the growth of technology and the country's young population.
Online shoppers still prefer using cash on delivery (COD) instead of ewallets, credit cards or ATM cards to pay for their purchases.  
VNS