Vietnam's 2021 GDP growth is projected at 5.49 percent in the normal scenario, 6.9 percent if the current situation gets better, and 3.48 percent in the worst-case scenario, 
according to the Vietnam Institute of Economics under the Vietnam Academy of Social Sciences (VASS).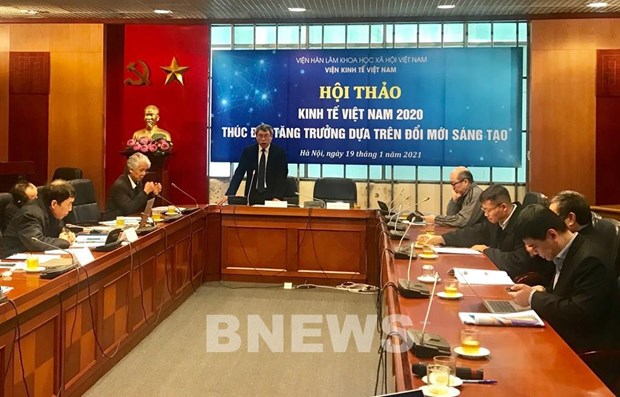 An overview of the event (Photo: VNA)
The real growth rate will depend on the world economic situation and the capacity to absorb FDI, the "Vietnam Economic Overview 2020: Promoting innovation-based economic growth" conference held by the institute on January 19 heard.
VASS President Bui Nhat Quang said the COVID-19 pandemic strongly affected economic growth around the world in 2020, with most major economies posting contractions.
Vietnam, however, achieved the twin targets of disease prevention and socio-economic recovery and development.
It posted economic growth of 2.91 percent, the lowest since 1986, when its "renewal" process began, but higher than the figure posted in many other countries in the region and the world, Quang stressed.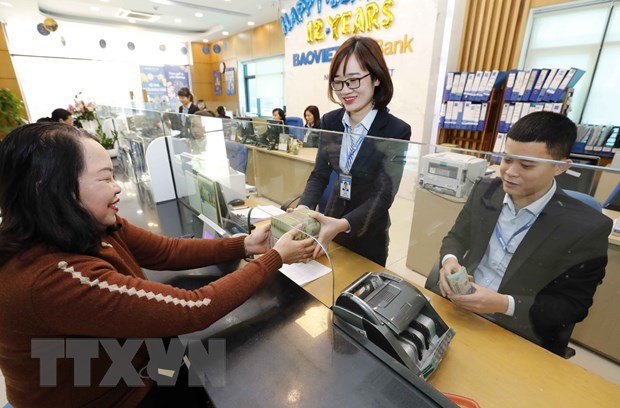 Illustrative image (Source: VNA)
Ly Dai Hung from the institute's Macro-economy and Economic Institution Division said that the world situation is showing positive signs, as COVID-19 vaccines have begun to be introduced in countries such as India, Indonesia, and Switzerland and will be expanded to others throughout the year.
The world economy will warm up along with the implementation of various economic support packages, thus promoting Vietnam's trade and investment activities, he said.
Delegates from research institutes discussed measures at the conference to boost post-pandemic economic growth based on innovation and digital transformation. They stressed the importance of renewing policies and institutions to encourage the engagement of the private sector in the process.
It is also necessary to quickly carry out a digital transformation strategy in line with new economic stimulus packages, they added./.VNA

Many economists have said the Vietnamese economy is set to speed up this year.  

Southeast Asia's economic growth will rebound to 6.2 per cent in 2021 with Vietnam achieving 8 per cent growth, according to the latest economic outlook report from Oxford Economics commissioned by chartered accountancy body ICAEW.