The groups will be charge of handling outstanding projects with an aim to help solve longstanding problems at ministries and branches, and in localities.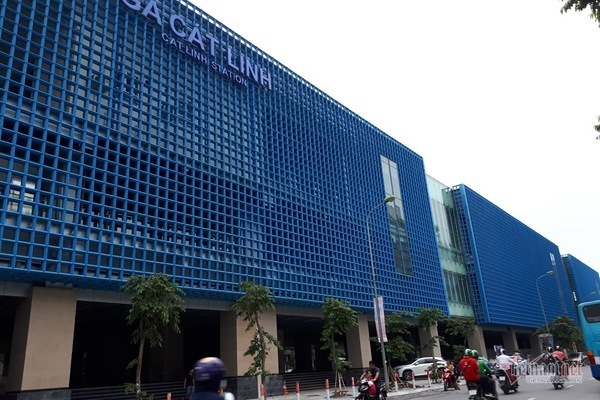 The special task force will cover the progress of public investment projects, including ones using ODA (official development assistance) and preferential loans; and business investment projects, including those that are foreign invested and Private Public Partnerships (PPP).
The Ministry of Investment and Planning (MPI) found that many projects have investment certificates but have not been implemented, or have been implemented slowly for tens of years, thus causing waste of land resources, and leading to disputes and appeals.
The bottleneck to socio-economic development adversely affects the business and investment environment as well as investment attraction.
It is necessary to review and identify ineffective projects, find the causes and propose solutions to settle the obstacles, and create favorable conditions for these projects to be implemented effectively. If this can be done, it will help unleash the resources for development in localities.
MPI asked the Prime Minister to assign Deputy Prime Minister Pham Binh Minh to work as the head of the taskforce. The deputy heads would include Minister of MPI and Deputy Minister of MPI.
The members of the taskforce would be the leaders of ministries and branches that have tasks related to investment projects, including the Ministry of Justice (MOJ), Ministry of Finance (MOF), Ministry of Natural Resources and the Environment (MONRE), Ministry of Industry and Trade (MOIT), Ministry of Transport (MOT), Ministry of Agriculture and Rural Development (MARD), the State Bank of Vietnam (SBV), Government Office and Commission for Management of State Capital in Enterprises (CMSC).
The taskforce may include some leaders of central and local agencies, and experts, if necessary.
The investment projects to be covered by the taskforce include public investment projects, including ones using ODA and preferential loans; and business investment projects, including foreign invested and PPP.
In Resolution No 19 released on February 10, 2021 in the January Government regular meeting, the Government asked to set up a special task force with MPI as the standing agency to solve such problems.
In the Government Office's Notice No 88 dated April 30, 2021 that included PM Pham Minh Chinh's conclusion after the working session with MPI, the PM assigned the ministry to join forces with relevant ministries to propose the establishment of the Government taskforce. 
Luong Bang

The total public investment capital has increased sharply in the 2021-2025 period compared with 2016-2020, but the number of projects has fallen significantly.

Vietnam plans to outlay 2.87 quadrillion VND (124.5 billion USD) on public investment in the 2021-2025 period, up 120 trillion VND compared to the previous estimate.