Vietnam has been creating enormous opportunities for investors in M&A in sectors like retail, consumer goods, services, and manufacturing.
The second session of the Vietnam M&A Forum 2019 collected the opinions of investors, company directors, and consultants on the relative stagnation caused by a lack of policies, and polled them on the three hottest M&A sectors and opportunities for the incoming investors.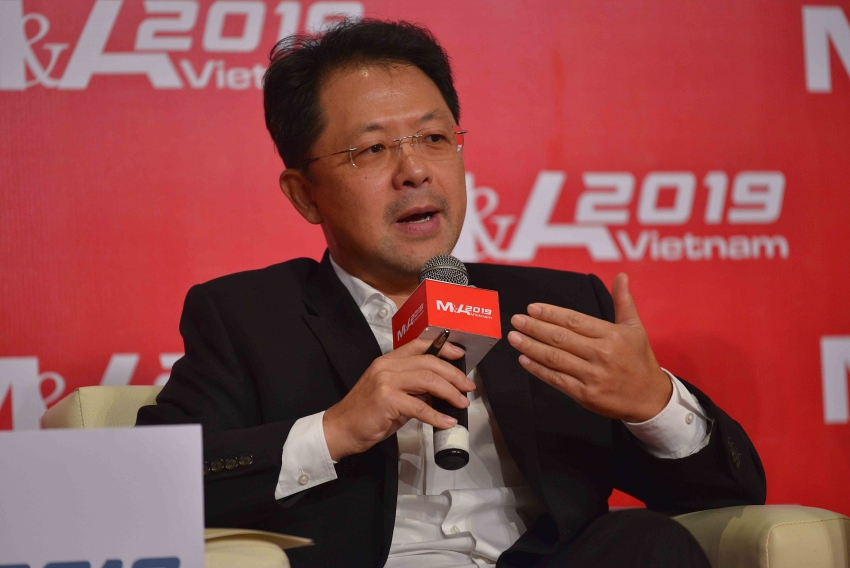 Andy Ho, investment director, VinaCapital
Vietnam has a market of almost 100 million people so consumption demand is huge. We are interested in all sectors that can benefit local residents as well as promote the Vietnamese economy and exports. We have done many M&A transactions in Vietnam. I think that conduct successful M&A deals, investors should be very careful in choosing the consultant. Chosen consultants must be able to show off at least five successful deals which they have made in the same sector. I have seen a number of deals fail because the consultant was not picked appropriately.
The three sectors which will draw the most interest from investors in the coming time, I suppose, are healthcare, consumption, food and beverage, and real estate.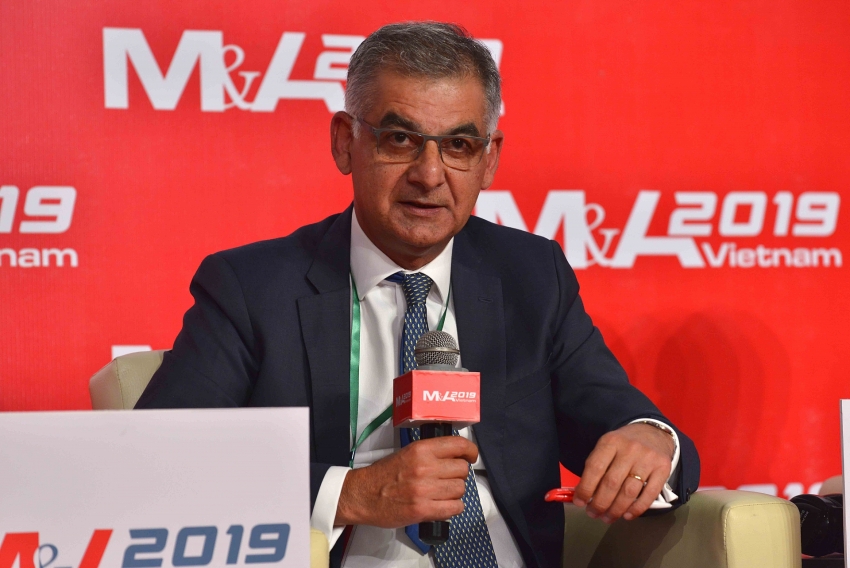 Nirukt Sapru, CEO, Standard Chartered Bank in Vietnam, Cambodia, and Laos
M&A in banking and real estate will be more interesting in the future. Furthermore, investors would jump on the M&A bandwagon in education, tourism, and healthcare. Also, green energy will lure more attention from investors and governors alike.
In terms of debts and corporate debts, in general, most Vietnamese firms are successful in keeping a healthy level of debts. It is noteworthy that a lot of life insurance companies are involved in the equity and financial market. These segments are not exclusive for financial institutions anymore. I think eight out of 10 M&A deals are related to insurance firms.
However, domestic financial firms are not very active in M&A and most of them buy and sell corporate bonds because the interest rate companies pay bond investors is often less than the interest rate they would be required to pay to obtain a bank loan.
One of the most important factors motivating M&A in Vietnam is the equitisation and divestment of state-owned enterprises. Real estate, of course, is also a delicious pie for international players despite its various challenges.
From my point of view, the three most promising sectors are green energy, sustainable development, and services.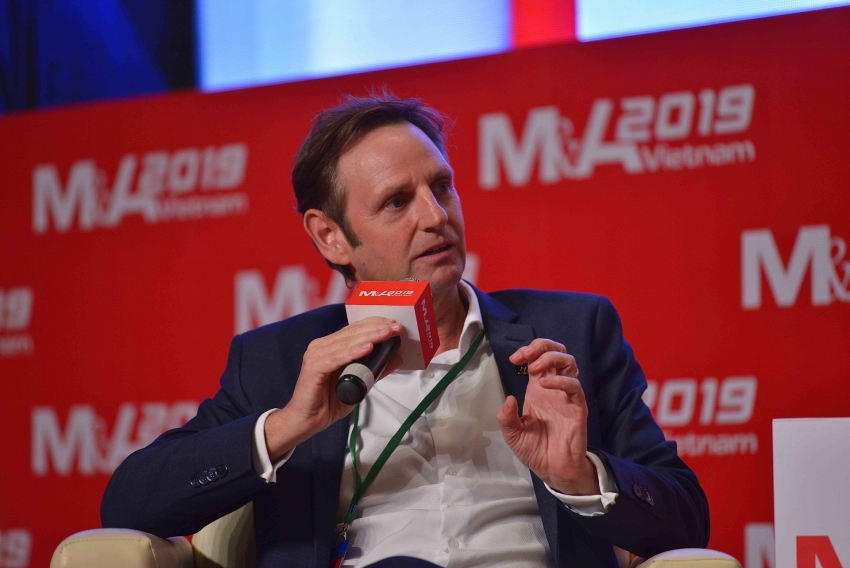 Richard Leech, senior director, AlphaKing
AlphaKing has a clear investment strategy in real estate and since three years ago, we have seen the opportunity in mid and high-end residential property in Vietnam. We have worked with CBRE to develop our luxury property projects in the centre of Ho Chi Minh City. We see a very real and positive development potential in Vietnam. The demand is increasing but the supply remains limited. Foreign investors are looking for office and residential properties and infrastructure development.
For the three hottest sectors in M&A, I vote for real estate, retail, as well as commercial buildings and high-end residences.
One of the biggest concerns now is the difficulties surrounding land use rights. We suggest the government to have solutions to open the floodgates for a number of real estate projects which are currently suspended due to the review of the procedures. They have been halted for more than a year and it will continue to impact the real estate market in general and foreign real estate investment in particular.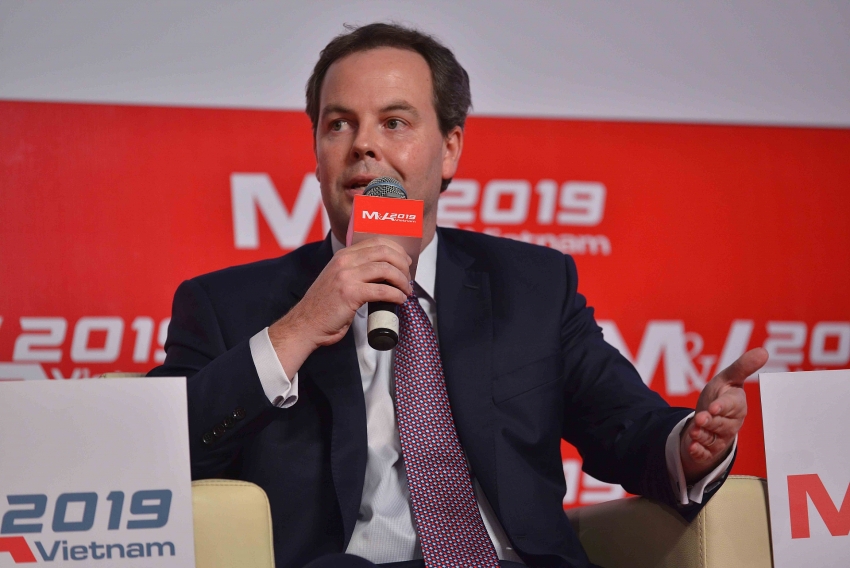 Stephen Wyatt, country director, JLL Vietnam
We see many foreign investors interested in the Vietnamese real estate market due to its almost 100 million population and stable economy. Investors are interested in all sectors, but the key ones are logistics, e-commerce, high-end commercial properties, and database centres.
So, the opportunities are there but we should improve the legal system related to real estate to make it more transparent to encourage stronger investment flows into the country.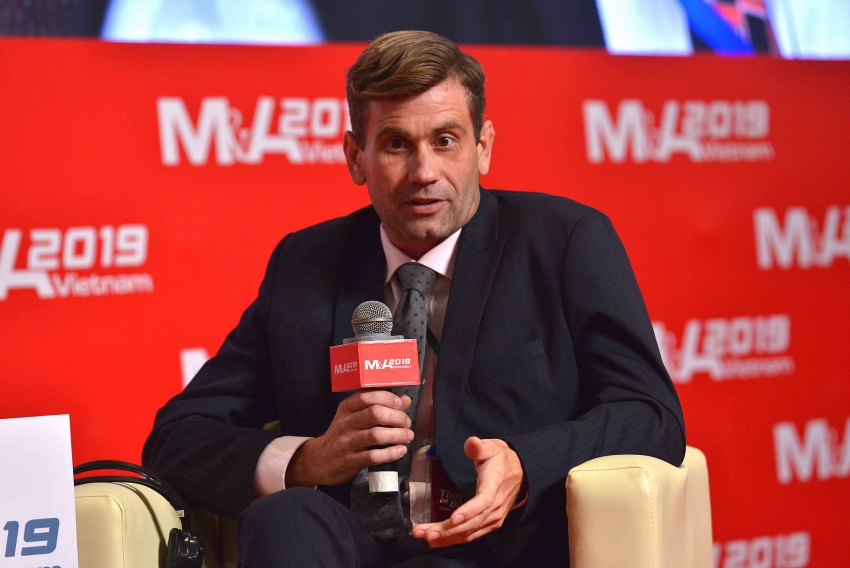 Ben Gray, director, Capital Market, Cushman & Wakefield Vietnam
We will see many M&A deals in the real estate market in the next 24 months. Foreign investors are looking for domestic partners, especially ones who own a clear land fund. Many others will be interested in calling for investment from private equity since the government is restricting bank loans.
The three hottest M&A sectors in the coming time, I believe will be hospitality, real estate, and education.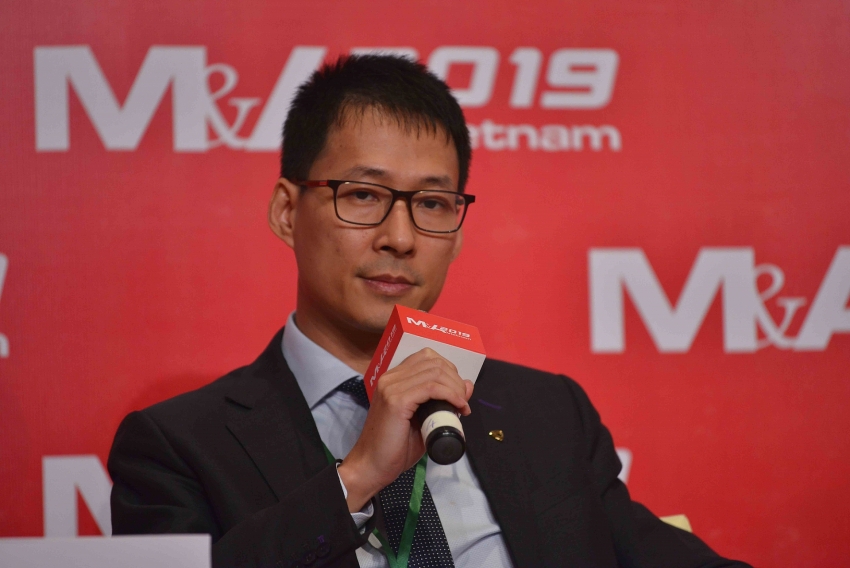 Le Manh Hung, chairman, Vietcombank Securities
In the short term, the process of restructuring banks and cearing up bad debt will end in 2020 so we expect a major M&A deal next year. In addition, Vietnam will apply new financial standards, which requires banks to improve their financial capabilities and opens up opportunities to attract capital flows.
Another factor is the EVFTA, which will pave the way for European companies to join the banking sector. We see opportunities in both the short and long term. Accordingly, one of the sectors attracting the most attention is banking and financial services.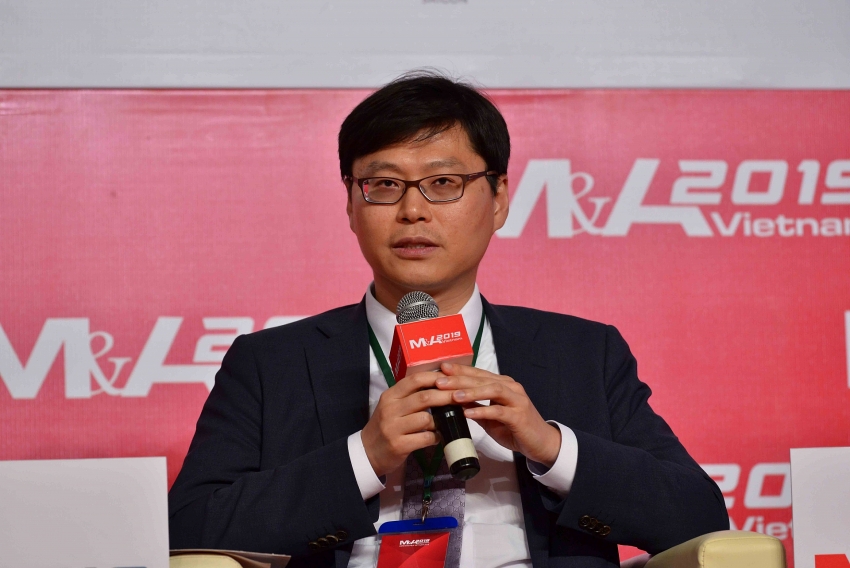 Andrew D. Kim, manager, Global M&A Center, KOTRA
South Korean companies remain active in Asia's M&A market, and real estate and finance are the favourite sectors for investors in Singapore and Malaysia. However, South Korean investors are not only keen on real estate but also on the manufacturing and heavy industry sectors.
Their interest is becoming more diverse as the market is nearing 100 million in population. There are opportunities in infrastructure and utilities for South Korean investors, but they are also looking to branch out into the consumer sectors.
Dennis Ng Teck Yow, deputy general director, Gamuda Land Vietnam
As a foreign-invested company, we are improving our business model to penetrate deeper into Vietnam, especially by connecting with local partners.
We plan to contribute not only in terms of economic values but also by our expertise. There are many challenges, especially in Ho Chi Minh City and Hanoi. We are willing to tie up with local partners who have financial capability and stable standing in the market. If our partners are not legally settled, they could pose many risks to the project. Therefore, we always focus on looking for suitable partners. VIR
Bich Ngoc