Indonesia aims to become an electric car manufacturing center in the region in the next few years, which will be a competitive challenge for Vietnam's domestic automobile industry.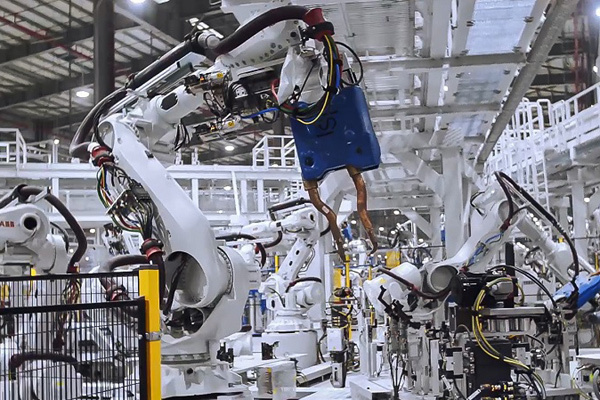 Toyota has announced additional investment capital of $1.95 billion in Indonesia. The capital, to be disbursed from now to 2024, will be used to make hybrid and electric cars. The manufacturer plans to market more than 10 electric car models in the next five years.
Analysts say that Toyota plans to turn Indonesia into its car export center, from which products would be exported not only to ASEAN but to other markets as well.
Meanwhile, Honda has committed additional investment in Indonesia to develop new car models, including electric ones. Hyundai from South Korea in late 2019 stated it would invest $1.55 billion to build a factory in the country which would put out 250,000 products a year, mostly SUV, MPV and electric cars.
Experts believe that electric cars are the future. Hybrid and PHEVs (Plug-in hybrid electric vehicles) are being used in the transitional period while waiting for more sophisticated electric car technologies.
Forecasts say from 2025 there will be 5.5 million cars in circulation worldwide. And they will become more popular in the 2030-2040 period.
In addition to advantages in natural resources, population and FTA memberships, investors are interested because Indonesia is amending the tax law on cars, and planning to tax based on the volume of CO2 emissions. This will benefit the sales of hybrid, PHEV and electric cars.
An analyst said that with its policies, Indonesia will successfully attract electric car developers. He warned that once foreign investors flock to Indonesia to set up factories, other countries will have no more opportunities. If so, electric cars made in Indonesia may flood Southeast Asia in the time to come.
He said this will be a threat for Vietnam, which is still in the early stage of building an automobile industry.
Some of Vietnam's large corporations want to develop electric cars, but if Vietnam doesn't have reasonable policies to encourage research and development, it will once again lag behind other manufacturers in the region.
On March 24, VinFast, a Vietnamese automobile manufacturer, stated it had officially begun taking orders for its first electric car model, VF e34, priced at VND690 million.
The manufacturer received 3,692 orders just after 12 hours, unprecedented in Vietnam, according to Lao Dong. 
Tran Thuy

Vietnam's rising income per capita would soon move cars from a luxury product with a passenger vehicle density of 34 per 1,000 to a more ordinary one with a density level comparable to countries in the region.

Current policies have not been attractive enough to persuade investors to pour money into support industries for the automobile industry.