Global Infrastructure Hub estimated that Vietnam needs to invest US$110 billion between 2021 and 2025 for infrastructure.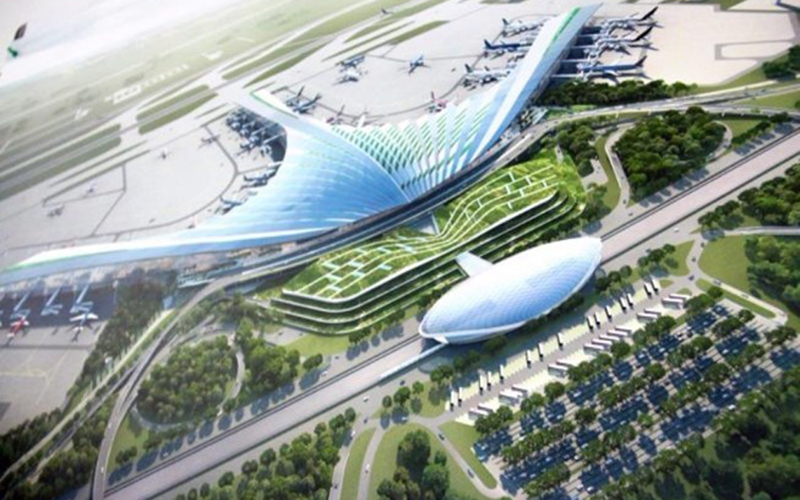 Vietnam needs to invest US$110 billion for infrastructure in the next five years.
Investors are seeing big opportunities to take part in Vietnam's infrastructure developments as the government has announced plans to boost the construction of many mega infrastructure projects in tandem with streamlining policies to make it more attractive.
During a recent meeting, Prime Minister Nguyen Xuan Phuc said that the construction of major infrastructure projects such as North-South Expressway, Long Thanh International Airport and a number of highways nationwide, as well as facilities in the power, water, traffic, and urban development sectors will be sped up this year.
A strong private sector involvement is expected in these projects, the PM said.
According to Datuk Abdul Aziz Kadir, chairman of network solutions provider Confexhub Group, in fact, though Vietnam has been known to be one of the nations with the fastest growing GDP in the world, it faces issues in both the quality and quantity of its infrastructure, which is far below the country's needs.
Due to the big infrastructure needs, Vietnam has a strong project pipeline in roads, rails, bridges, public service infrastructure, urban transportation, and of course, the infrastructure for its ports and special economic zones, Kadir said.
Global Infrastructure Hub estimated that the country needs to invest US$110 billion between 2021 and 2025 for infrastructure.
Meanwhile, conventional funding sources from the state budget and official development assistance from bilateral and multilateral donors as well as government bonds can't afford the hefty costs. The country, therefore, will have to find other sources to fill the funding shortfall, which is projected at US$22 billion in the next five years.
Experts said that to meet Vietnam's capital demand for infrastructure development, the country will need to leverage on domestic and international capital markets and attract foreign direct investment.
Increasingly, they said, the government has also sought privatization and divestment as a means to manage to the challenges of infrastructure financing.
"The Vietnamese government is putting in great efforts to draw investment from the foreign private sector, to attract not only equity but also specialized technical knowledge into these projects. Ongoing regulatory reforms and the privatization of state-owned enterprises encourage the private sector to maintain and increase their existing level of investment in infrastructure in the country," Kadir said.
Strong law required
The government is drafting a law governing public private partnership (PPP) projects, which is expected to be an effective channel to fund the country's infrastructure needs.
To make PPP projects more attractive to investors, experts said that the government must pass a strong PPP law, which needs to better mitigate the risk that the demand for an infrastructure project falls short of projections.
The PPP law should afford similar protection to other sectors, particularly transport. This can be achieved through minimum revenue guarantees or ensuring that availability payments extend automatically beyond the current ceiling of 5 years.
The government should also focus on enforcing the law as it is also another concern of investors for PPP projects. The current decree governing PPP projects provides more scope for using foreign laws to cover PPP contracts than the draft PPP bill. This is important as PPP projects entail complicated legal contracts, and investors rely on legal systems with deep case histories to interpret them.
In addition, termination risk must be addressed, experts said, explaining that once a project is built, investors need assurance that they will be repaid even if the government terminates the contract.
Without these changes, the new PPP law's success is uncertain, and projects tendered in the road and other sectors are likely to receive only limited interest from foreign investors, the experts noted. Hanoitimes
Anh Hong

An ADB expert's projection that Vietnam will need to invest US$110 billion in infrastructure development between 2021 and 2025 has led PM Nguyen Xuan Phuc to order relevant ministries to look into it in earnest.  

The transport sector could make a breakthrough in investment mobilisation for national key projects this year.