Insurance companies in Vietnam are lifting the curtains on their public fundraising plans, seen as a step towards luring more cash in the promising insurance and reinsurance market.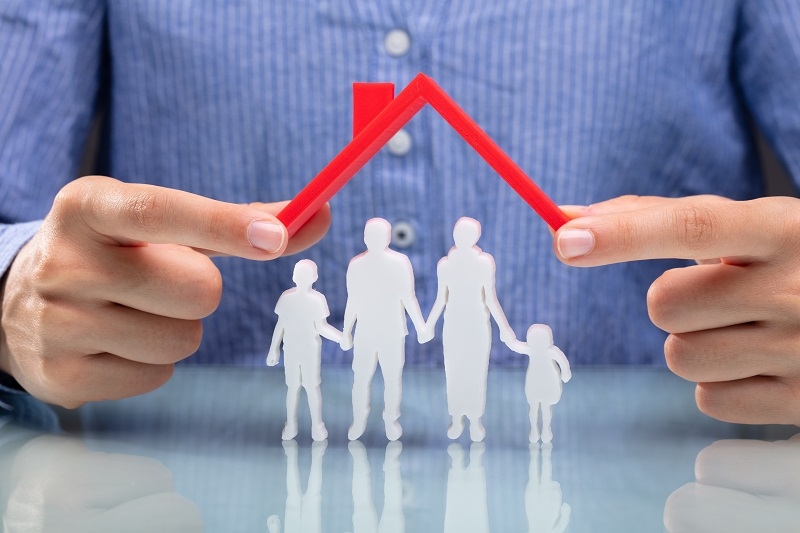 Insurance groups signal intent to raise funds for stock boost, illustration photo
The last few days of 2020 witnessed an impressive public debut of PVI Re-insurance (PVI Re), one of the most notable of such companies in the country. Some 72.8 million of PVI Re's shares were officially publicly traded on the Ho Chi Minh City Stock Exchange (HSX) from December 24, luring attention from local and international financiers alike.
Currently, there are only two Vietnam-based reinsurers in the market. Vietnam National Reinsurer Corporation (VNR) is the market leader with 10 per cent, followed by PVI Re with 7 per cent. The remainder is acquired by other foreign reinsurers.
According to representatives from PVI Re, the company's customers include the 20 largest insurance companies in Vietnam, and it also boasts a partnership with insurance brokers as well as international reinsurance companies around the globe.
PVI Re is receiving support from HDI Global SE – a German insurance company that holds 42.91 per cent of stake in PVI Holdings. HDI Global SE is also part of Talanx Group, the third-largest German insurance group in terms of premium income and one of the largest in Europe.
In August last year, HDI Global SE was allegedly fined VND125 million ($5,400) for conducting one or several transactions to obscure company ownership and avoid information disclosure responsibilities, according to the State Securities Commission of Vietnam. A fine of VND60 million ($2,600) was also imposed on the corporation for violating the foreign ownership limit (FOL). Furthermore, HDI has also allegedly conducted a number of transactions aimed at concealing its true ownership of PVI shares.
Besides the initial public offering (IPO) last month, PVI Re is in preparation for a capital hike in 2021.
Insurance law regulates the maximum liabilities with respect to each risk or per individual loss not to exceed 10 per cent of equity, so if PVI Re successfully expands its capital, the ability towards insurance cases with high insured value will be more competitive, noted analysts at KIS Securities.
In June last year, PVI was approved to increase its charter capital to VND3.1 trillion ($134.8 million). It is now the largest non-life insurer in Vietnam, with HDI Global SE being its largest shareholder
According to KIS Securities, Vietnam consists of 31 non-life insurers, 18 life insurers, 16 brokers, and two reinsurers. Many reputable foreign insurance companies have presences in Vietnam in both life and non-life sectors. Currently, local players such as Bao Viet Life Insurance, PVI, PTI, and Bao Minh Insurance have large market shares in terms of the gross premium. Most of them are listed on Vietnamese stock exchanges and have gained investors' attention.
Vietnam National Aviation Insurance Corporation (VNI) has recently been approved to publicly trade 80 million of shares on the Unlisted Public Company Market (UPCoM). On October 20, 2020, the State Securities Commission issued Decision No.679/QD-XPVPHC to sanction administrative violations in the field of securities and stock market for VNI, with a fine of more than VND400 million ($17,400).
Military Insurance Corporation (MIC) has meanwhile signalled its interest in moving from UPCoM to the HSX. The insurer has prepared for its re-listing plan on the HSX, hoping the fresh move could facilitate better financial capacity as well as enhance its position. However, MIC has rescheduled its dream until market conditions show signs of improvement.
Petrolimex Insurance JSC (PJICO) – an insurance subsidiary of Petrolimex – also confirmed its commitment to file for an IPO in its recent meeting. PJICO's board has approved to raise the foreign cap from 49 per cent to 100 per cent.
On the other hand, as one of the most experienced players in the country, Bao Viet Life boasts various support from state-owned agencies as well as foreign-invested enterprises.
Japan's Sumitomo Life is the second-largest shareholder at 22.09 per cent, following a private placement for 4.61 per cent stake in 2019 and an acquisition of 17.48 per cent of stake from HSBC Insurance in 2013.
Domestic insurers continue to seek for ways to compete successfully against international counterparts, which are superior in financial resources as well as professional procedures in both risk assessment and claim management.
A representative of VNR explained to intellasia.net last week that local groups do still have distinct advantages over bigger firms. These include knowledge about the domestic market and sensitivity to policy changes, along with an ability to provide customers with more effective products, consistent with market characteristics. The representative added that domestic reinsurance companies would be able to make fast prompt claims payments, which is of great significance in providing financial support to customers when losses occur.
However, leaders of PVI Re noted that most insurance/reinsurance companies in the Vietnamese market were still conducting transactions traditionally, which consumed human resources and increased costs. Therefore, it is necessary to accelerate digitialisation and application of IT to enhance labour efficiency and reduce paperwork. VIR
Lam Tien

Vietnam's insurance market has experienced growth this year, while many other sectors are suffering a lot of negative impacts from the COVID-19 pandemic, according to the Ministry of Finance.

Each year, natural disasters cost Vietnam approximately 0.3-0.5% of her gross domestic product, which adversely affects socio-economic situation as well as national security.