The sales of luxury models in 2020 saw a slight decrease compared with 2019, but the market segment did not bear heavy impact from the pandemic. Wealthy people still spent money on luxury cars and the market was still bustling.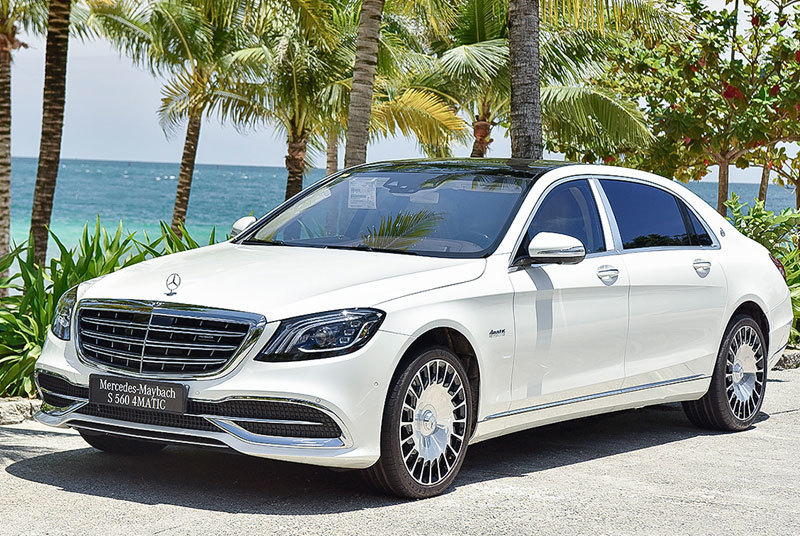 Reports showed that about 10,000 luxury cars were sold in 2020, which accounted for 3 percent of total sales of cars with 9 or less seats.
The sales of luxury cars saw a decrease in 2020, but the decrease was inconsiderable.
Mercedes Benz Vietnam still led the market with 7,000 cars sold, the same as 2019. Lexus sold 1,444 cars, a slight decrease compared with the 1,511 cars sold in 2019. BMW ranked third with 877 cars sold, also a slight decrease compared with the 900 cars in 2019.
The next positions belonged to Volvo Vietnam with 617 cars sold, higher than the 572 cars in 2019, Audi (348), Porsche (275), Land Rover (181) and Volkwagen.
For super-luxury cars, only two Rolls Royces and seven Bentleys were imported in 2020. For supercars, only one Lamborghini arrived. However, a used cars were imported: 13 Rolls Royces, 10 Bentleys, eight Lamborghinis and five Ferraris.
Luxury cars priced from VND1.5 to VND3.2 billion were the best sellers. These included Mercedes' C-Class, E-Class and GLC; Lexus ES 250, NX 300 and RX 300; BMW 30i, X3; Volvo's XC60; Audi A4, A6, and Volkwagen Tiguan.
As for more expensive models, Mercedes sold nearly 500 S-Class which had prices of between VND4.3 and VND4.96 billion.
Mayback also had satisfactory sales with 124 cars sold, including 120 Maybach S450, the version with the selling price of VND7.46 billion.
Lexus GX 460, LX 570, BMW 730, 740, X5, and Volvo XC90, priced at VND4-8.4 billion, also sold well.
Despite the slight decrease in sales, the luxury car market segment was still bustling in 2020, because wealthy people were less affected by the pandemic and they spent money on favorite models.
Nearly 30 new models and versions were launched in the market in 2020, with selling prices from VND1.4 billion to tens of billions of dong.
The demand increased sharply in the second half of 2020. Many customers registering to buy Mercedes, Lexus and Volvo in late 2020 have been told they will get deliveries in mid-Q1 or early Q2 2021.
The fact that distributors slashed selling prices of luxury models, plus the 50 percent reduction in vehicle registration tax, helped customers save hundreds of millions of dong.
Meanwhile, manufacturers' sales did not see sharp decreases.
Analysts say the purchasing power of luxury goods began recovering in late 2020. The luxury car market is predicted to grow by 8-10 percent in 2021 thanks to the economic recovery.
Lexus has marketed three IS versions - IS 300h, IS 300 Luxury and IS 300 Standard. 
Tran Thuy

Cars in Vietnam since 2021 are subject to new regulations such as registration fee, import tariff, and higher emission standards.

Current policies have not been attractive enough to persuade investors to pour money into support industries for the automobile industry.