The Ministry of Labor, Invalids and Social Affairs (MOLISA) has proposed increasing the yearly maximum extra working hours as a solution to help enterprises recover amid the Covid-19 pandemic.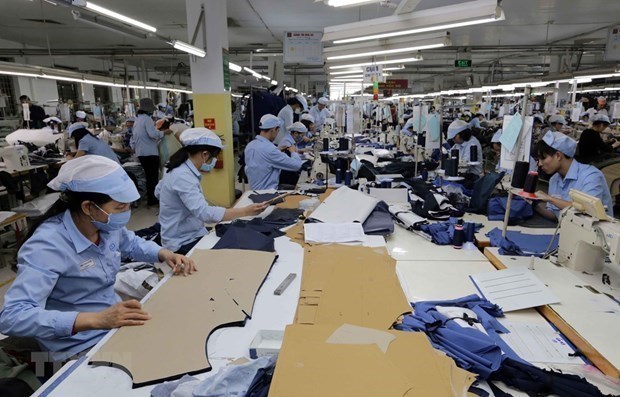 The ministry is collecting opinions from businesses, organizations and workers on the amendment of the regulations on extra working hours. The draft document will be reported to the Government before it is submitted to the National Assembly Standing Committee.
MOLISA proposes removing the limit of 40 extra working hours per month, and applying a ceiling of 200-300 extra working hours per annum. This means that workers may be allowed to have more than 40 extra working hours a month, provided that the total extra working hours not exceed 300 a year.
The new limit should be applied to all business fields instead of specific ones.
Currently, workers must not have more than 40 extra working hours a month and 200 hours a year. Employers must get agreement from workers when organizing overtime work and be sure that the number of extra working hours is not more than 50 percent of normal working hours in a day.
Under current laws, a limit of 300 extra working hours is applied to only some business fields, such as textile and garment, footwear, farm-forestry-seafood processing, electricity supply, telecommunications, oil refinery, water supply and drainage, salt industry, electric and electronics manufacturing.
According to MOLISA, the adjustment of extra working hour limit should be applied until December 31, 2024, when enterprises are fully recovered.
Le Dinh Quang from the Vietnam Labor Federation agrees that lifting the limit on extra working hours is a necessity in current conditions. The pandemic and long social distancing periods have seriously affected enterprises' production and caused interruptions.
Quang said this shows the Government's cooperation to share difficulties with manufacturing enterprises and help them maintain global supply chains.
However, he stressed that it's necessary to consider carefully the new rules on extra working hours to ensure workers' health and safety.
Businesses have expressed their worries about labor shortages after social distancing. Many people returned to hometowns during the HCM City lockdown and they don't intend to return.
Local newspapers quoted Viforest (the Vietnam Association of Timber and Forest Products) as reporting that woodwork enterprises lack workers to implement orders.
A survey found that only 141 of 265 enterprises in the south maintain operation, with the number of workers just one-fourth of that before social distancing. Enterprises have scaled down production by 50 percent. The same situation is seen in the fields of textile and garment, seafood, food processing and industrial machinery.

Vu Diep

Local businesses are struggling to recruit new employees due to a labour shortage caused by the fourth wave of COVID-19, according to authorities and business leaders.

The Ministry of Labour - Invalids and Social Affairs (MOLISA) has set a target of bringing a million workers back to work by the end of 2021.