Personal money appears to be shifting from stocks and bank deposits to corporate bonds.
The Vietnamese financial market is now witnessing a corporate bond issuance boom with noteworthy characteristics.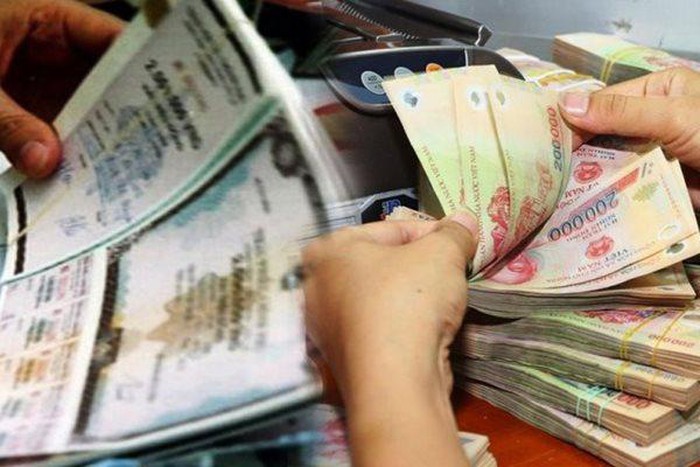 First, there are many large-scale bond issuance campaigns. VietinBank, for example, has decided to mobilize VND10 trillion worth of capital through bonds in 2019.

Second, the interest rates of bonds have been pushed up to a record high level of 14.45 percent per annum, which is much higher than medium- and long-term lending interest rates offered by commercial banks (10-12 percent).
Third, many large corporations have joined the market.
The Vietnamese financial market is now witnessing a corporate bond issuance boom with noteworthy characteristics.
APEC has successfully found VND50 billion worth of capital from the issuance of corporate bonds with an interest rate of 11 percent per annum. A senior executive of the company said the issuance serves as a 'reagent' to explore the market before the company launches larger issuance campaigns.

The Ministry of Finance (MOF) reported that in 2018, businesses successfully mobilized VND224 trillion worth of capital through bond issuance, an increase of 94.5 percent compared with 2017. The total value of bonds issued by the end of 2018 had reached VND474.5 trillion, or 8.6 percent of GDP in 2018.

Thoi Bao Kinh Te Sai Gon said the corporate bond issuance boom shows the high demand for capital and capital mobilization channels. The bond suppliers are commercial banks and enterprises, while the investors include commercial banks, insurance companies, investment funds and individual investors.

In general, commercial banks' bonds have low interest rates, therefore, the investment demand will come only from other banks and insurers. This is because the risk appetite of the two groups of investors is lower than other investors.

However, as businesses' bonds have higher bond yield, they can attract attention from all investors.

The increase in number of investment funds in Vietnam has also generated demand for the corporate bond market. The Vietcombank fund management company and VNDirect have set up two funds which specialize in making investment in corporate bonds.

Meanwhile, the increase in insurance premiums, estimated at 20 percent per annum, is a reason for insurance companies to increase investments in bonds.

However, the most noteworthy feature is the sharp rise in demand from individual investors.

Previously, individual investors mostly paid attention to stocks, real estate and bank deposits. However, professional securities companies and fund management companieshave succeeded attracting individual investors' money into corporate bonds.

Investors can expect higher interest rates if they invest in bonds than bank deposits, even if they sell bonds before maturity.

Enterprises now issue bonds at interest rates of 11-12 percent, while market makers distribute the bonds at the interest rates of 9-10 percent per annum.
Thanh Lich 

As the State Bank of Vietnam (SBV) has ordered tight control over real estate loans by credit institutions, property firms and developers have to seek alternative ways to raise their capital.

The Hanoi Stock Exchange (HNX) began on July 4 the trading of five-year Government bond futures contract, a new product in the derivatives market.