Vo Tong Xuan, rector of the Nam Can Tho University, a respected agriculture expert, says that many Vietnamese hesitate to buy organic farm produce because of high prices.
Organic agriculture gives low yield because there are no chemical fertilizers and stimulants used during the cultivation process. The production cost of organic produce is high, which makes it difficult to compete with produce made the traditional way.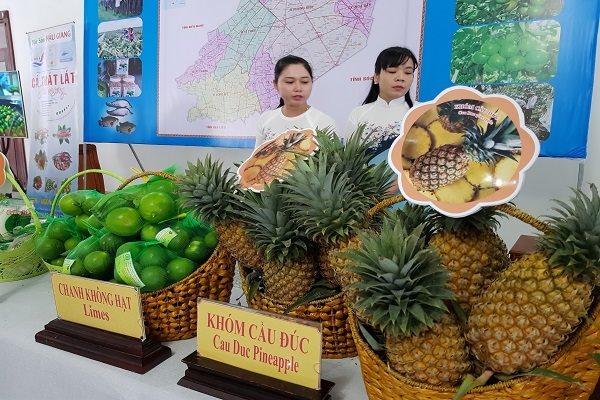 "Consumers are not choosing organic farm produce. They choose cheap products," he said, adding that the high selling price is the biggest barrier that prevents organic farm produce from conquering the market.

Ly Van Son, deputy general director of Ecofarm, confirmed that the cost of farm produce is very high and the company has to sell the products at prices 2-3 times higher than normal products.

Son spoke about Vien Phu Company, an organic rice producer in Ca Mau, to show that it is not easy to make organic produce.

"Khai (Vo Minh Khai, director of Vien Phu – reporter) considered many rice varieties for organic production. However, valuable varieties don't have a high number of consumers, abd it would be a waste to use medium-level varieties for organic cultivation," Son said.

He went on to say that Vien Phu sold medium-level organic rice at VND52,000 per kilogram. The rice is organic, but is not delicious. 

Organic agriculture gives low yield because there are no chemical fertilizers and stimulants used during the cultivation process.
High-quality organic rice, RVT or Lai Thom, has the market price of VND150,000 per kilogram or higher. With these prices, the number of buyers is modest.

In current conditions, when the spending level on organic produce is still low, Xuan recommended making clean products, i.e. products with lower standards than organic products.

"With the current income, Vietnamese will buy clean products with origin traceability, because the products are less expensive than organic ones," he said, adding that this is the most reasonable way for farmers to follow.

Son of Ecofarm said that to develop the clean production model, farmers need support in credit, because they need huge capital to invest in fixed assets and land improvement. Clean production will only begin bringing profit after 10 years of investment.

"It is very difficult for small and medium enterprises to access bank loans," he said. Ecofarm, for example, can only borrow money with collateral, though the government offers credit through many preferential credit packages stipulated in Decrees 57, 210 and Decision 68.
Thanh Lich 

The Ministry of Agriculture and Rural Development has set targets to increase the use of organic fertilisers by the end of next year.  

As the sun sets, Le Son Hai carefully opens the petals of a fresh blooming lotus flower and stuffs dried green tea leaves inside. Then he covers the petals with a lotus leaf and ties it tightly shut.