More than 85,500 businesses, mostly small and medium enterprises (SMEs), have suspended operations or were dissolved in the first eight months of the year because of Covid-19, according to the General Statistics Office.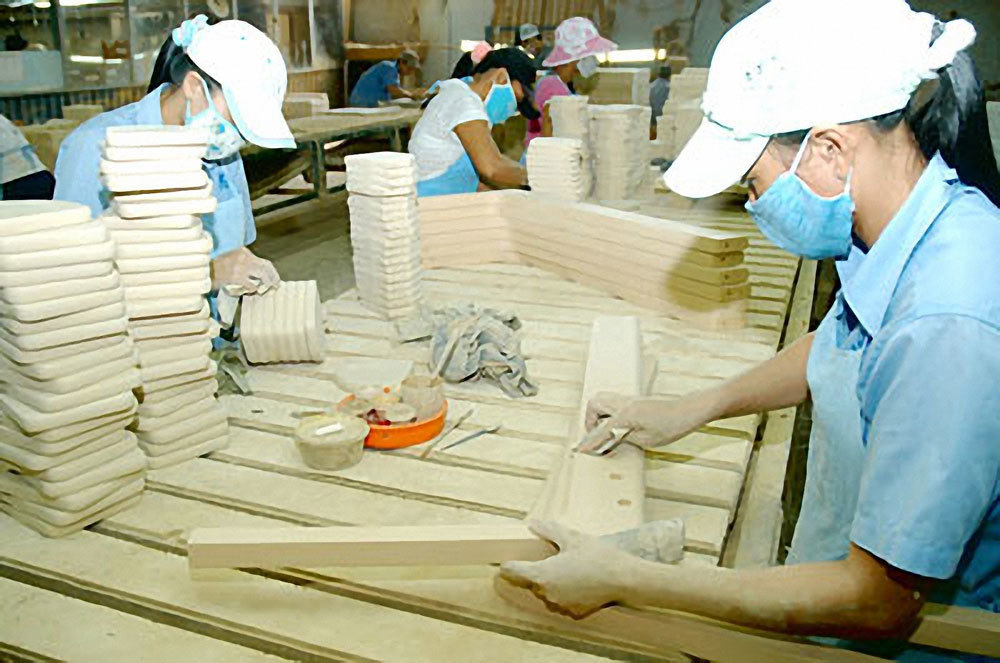 A survey by the Private Economic Development Research Board (Board IV) in August found that 69 percent of 21,517 polled enterprises and business households, or 14,890, had to suspend operation because of the pandemic. Most of them are small and micro enterprises.
Prior to that, the Hanoi SME Association, when surveying 1,500 member companies, found that 57 percent of them were operating at a moderate level, 2.61 percent had suspended operation or were following procedures for dissolution. Only 1.41 percent of businesses reported good operation during the pandemic.
To Hoai Nam, Deputy Chair of the Vietnam SME Association, said the revenue of many SMEs dropped by more than 50 percent during the fourth wave.
Capital is linked to the lifeblood of enterprises. Most SMEs are suffering from capital shortage, or 'anaemia'. More than 40 percent of businesses said they only have money to maintain production for less than one month in the Board IV's survey.
Business households are the most vulnerable with 45 percent of them having enough money to maintain business for less than one month. The figure was 39.5 percent for limited and joint stock companies.
According to finance experts, 10,000 businesses suspended operation or were dissolved each month in the first eight months. They estimated that if the outbreak can be controlled by the end of the year, the figure may reach 100,000 or 150,000.
While SMEs are in dire need of financial sources to maintain and resume operation, its very difficult for them to access bank loans.
Commercial banks blame this on the lack of transparency of SMEs' finance reports. Meanwhile, businesses don't have assets to mortgage for loans, which means high risks for banks when providing loans.
IFC and World Bank, in their report assessing the private sector in Vietnam, said the private sector plays an important role in Vietnam's development, and the country needs to support a dynamic, diverse and innovative private sector for the post-Covid period.
The Government Resolution 105 dated September 9 on supporting businesses, cooperatives and business households during Covid-19 mentions prompt support in both administrative institutions and credit-finance to help them resume operation.
There should be a specific mechanism to support enterprises. First, they need preferential loans for 2-5 years, VND100 trillion for HCM City and VND300 trillion for the whole country.
If each client could borrow VND5 billion, the VND100 trillion worth of capital would help 20,000 businesses overcome their difficulties. 
Tran Thuy

A survey conducted by Vietnam Chamber of Commerce and Industry (VCCI) in September of nearly 3,000 businesses found that 93.9 percent have been affected by the pandemic at a 'completely negative' or 'mostly negative' level.

The Government accompanies businesses and meets their requests within its capacity to help them weather the COVID-19 crisis, maintain production and contribute to the national economy.