Elements are converging to make Vietnam a potential smart lighting market as light-emitting diodes (LED) are replacing traditional light appliances.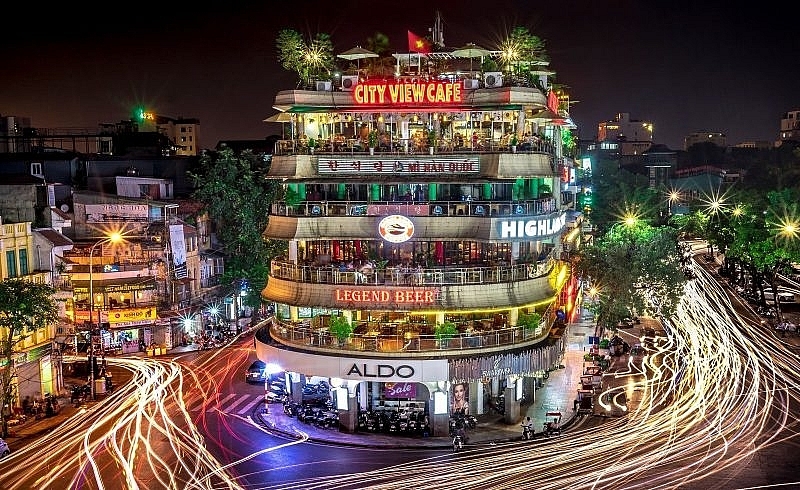 Race to seize segment in the Vietnamese smart lighting market. Photo: hacoled.com

According to the latest report of LEDinside, a leading platform for LED, LED lighting, and LED Market Research under TrendForce, the scale of the lighting market in Vietnam reached $420 million with the annual growth rate of 20.6 per cent. The Vietnamese smart lighting market is expected to get a revenue of over $60 million in 2020.
One of the reasons for the fast development of the smart lighting market in Vietnam is the rapid economic growth, urbanisation, and increasing infrastructure construction.
The outstanding quality of LEDs in terms of light efficiency, longevity, mechanical durability, power saving, and environmental protection are considered as the current favourite lighting trends. Not only ensuring aesthetics, efficiency, and used in big projects, LEDs are also favoured in households by saving electricity and a variety of designs.
It is clear that the LED market in Vietnam is emerging as a coveted market. In addition to the participation of foreign giants like Philips or Panasonic, domestic companies such as Dien Quang Lamp JSC or Rang Dong are also trying to introduce domestic products.
Although the LED market in Vietnam is abundant, the market is still ruled by foreign businesses. On the other hand, Vietnamese people have a strong preference for imported products.
In Vietnam, besides a small number of businesses gradually investing in research and development to dominate the game, most businesses in the light market still mainly deal with imported products from China.
Fierce competition
According to information provided at the scientific workshop "Lighting Vietnam in digital age: opportunities and challenges" organised by the Vietnam Lighting Association (VLA), in 2018, LED imports into Vietnam increased by 91 per cent in volume compared to 2017, and 3,761 companies imported 592.8 million LEDs, reaching a turnover of $286.3 million.
However, according to data from the Chinese customs, twice as many LEDs were exported to Vietnam than the above statistics, worth about $600 million. Therefore, Vietnam is a tremendous market for LED products.
A representative of Rang Dong said that in the last five years, recognising the demand for LED, the company decided to create "Made in Vietnam" LED products and invested in an R&D centre, gradually localising many components and products. However, up to now, Rang Dong still has to import LED chips from foreign partners (mainly from Samsung).
Another domestic enterprise, Dien Quang, has recently boosted R&D activities associated with LED technology as well as promoting the operation of Vietnam's first LED chip factory.
Besides the two Vietnamese names, companies operating in the LED industry are commercial representatives of foreign enterprises like Nikon, Philips, Osram, Cree, or Nichia.
In addition, many big manufacturers from Japan are showing ambitions to enter the Vietnamese LED market like Niinuma, Koijumu, or Minebea Mitsumi. According to research from the VLA, in the Vietnamese LED industry, only 10-20 per cent of the players in the segment have invested in local manufacturing capabilities while the rest operate in the resale of domestic or imported goods.
In addition, the policy and legal systems also play an important role in supporting LED enterprises.
First of all, the legal framework needs to create a healthy competitive environment by a system of standards and norms for LED products, as proposed by researchers from the VLA. According to the representative of the Directorate for Standards, Metrology And Quality of Vietnam (STAMEQ) under the Ministry of Science and Technology, although there have been many TCVN (Vietnamese standards)for LED lighting, Vietnam still has yet to issue technical regulations for LED lighting products.
In addition, Vietnam needs laboratories to test and assess quality standards. The authorities also need to strengthen the quality inspections of products circulating in the market, and strictly penalise counterfeits.
For long-term sustainability, the state also needs a solution to connect reputable LED manufacturing enterprises with electronics or mechanical engineering companies to create a closed value chain, promoting Vietnam's LED industry. VIR
Tan Duong