In the absence of suitable legal framework, Vietnamese start-ups are struggling to secure much-needed capital while investment funds have difficulties navigating the country's numerous regulatory barriers, said fund managers and policy researchers.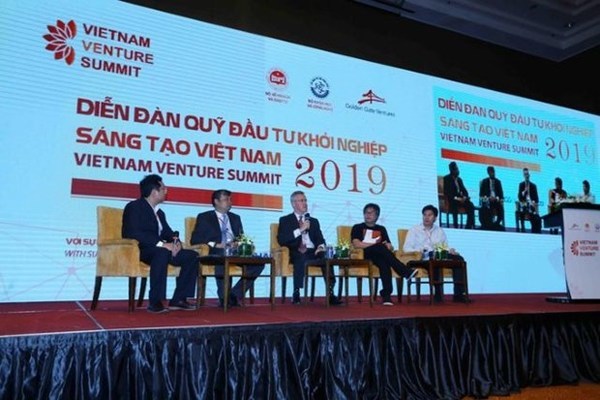 A panel discussion at the Vietnam Venture Summit 2019.
Nguyen Ngoc Thu from the Vietnam Innoventures Fund said while start-ups andinvestment funds are recognised under Government Decision 38/2018/ND-CP, Vietnamhas yet to produce laws to govern their activities. The lack of effectiveregulations has made setting up start-ups and securing investment aparticularly daunting task right.  
As the country was rapidly adopting and adapting to latest developments in theworld of start-ups, many in Vietnam have had no other choice but to registertheir businesses outside of the country to gain access to capital, according toDirector and Country Representative of NexTrans, a Korea-based investment fundLe Han Tue Lam.
Lam said investors were often hesitant to make financial commitments todomestic start-ups due to Vietnam's overly complicated capital regulations.
Vietnam still does not have necessary legal frameworks and mechanisms tooversee new business models, making it even more difficult for new start-ups toform and begin operations, said Chu Thi Hoa, deputy head of the Institute ofLegal Science under the Ministry of Justice.
"New business models and methods to call for investment capital are changingfast, especially in the fields of cryptocurrency, fintech and sharing economy,"Hoa said.
"The fact that Vietnam has yet to produce a proper law for start-ups activitiesis only making it worse for businesses to run."
She said while Vietnam was still learning the ropes with new tools to raisefunds such as initial-coin-offerings (ICO) and security-token-offering (STO)elsewhere in the region start-ups have already moved on to more secure andeffective methods such as initial-exchange-offering (IEO).
Hoa called for the immediate implementation of regulatory sandboxes, whichallows policymakers to pilot and test regulations in a small-scale andcontrolled environment, for start-ups funding.
"Despite Vietnam's well-positioned place to become the world's new blockchaincentre, this regulatory void may just waste away out chance to take advantageof the new technology," she added.
This approach was said to be particularly suitable for testing funding methodsand will allow Vietnamese start-ups to stay in the country instead of settingup shop elsewhere.
"Running such sandbox programme with a high degree of transparency andefficiency will help keep million-dollar businesses in the country," said NguyenThy Nga, director of V-Startup./.VNA

According to Solidiance Consultancy, transactions on Vietnam's fintech market could nearly double to US$7.8 billion in 2020 from $4.4 billion last year.

The regulation on the private placement shares of a start-up company is sparking opposing public opinions as the regulation can pose potential risks and create overlaps with other laws.