Vietnam has a long coastline but its maritime transport has not developed well. Railway transport has also been 'forgotten'.
Dang Minh Phuong, chair of MP Logistics, said the logistics industry grows by 14-16 percent per annum, but the growth rate may become even higher thanks to a series of FTAs Vietnam has signed.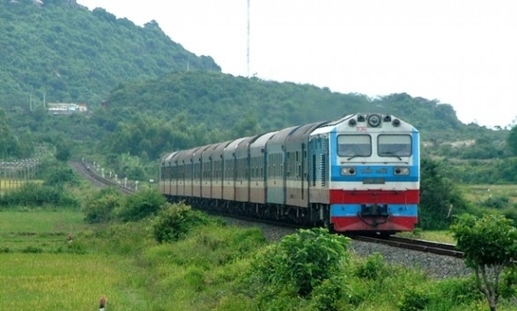 He said that logistics costs remain high. One of the reasons is that Vietnamese enterprises tend to do everything themselves. Meanwhile, foreign invested enterprises (FIEs) use outsourced services, and pay low costs.
"They share infrastructure items and workforce of logistics firms, which allows them to reduce the production and business costs. Vietnamese enterprises do everything. They even buy and run trucks themselves. This pushes costs up," Phuong said.
She went on to comment that Vietnamese enterprises do not have the habit of using maritime transport, but mostly use road transport, though Vietnam has a long coastline. The connection of transport infrastructure between waterways, roads and railways is limited.
"We forget seaways and railways in developing transport infrastructure," she said.
Stefanie Stallmeister from the World Bank cited a survey as showing that many Vietnam's enterprises have fees and charges higher than the average levels in East Asia and Pacific.
Eighty percent of polled businesses said there was a high or very high rate of road transport, while 40 percent said Vietnam has high or very high seaport and airport fees. Road transport costs are very important in Vietnam, where most cargo is transported by land between the north and the south.
Vietnam also ranks low in port efficiency, ranking 83rd out of 141 countries in the efficiency of seaport services, and 103rd in efficiency of air transport services and road transport quality in the 2019 Global Competitiveness Index.
According to the Minister of Industry and Trade, Tran Tuan Anh, Vietnam has over 30,000 enterprises in the fields of transport, warehousing, postage, freight and forwarding and logistics market.
Most of them are road, railways and pipeline transport enterprises (59.02 percent). More than 33 percent of enterprises operate in the fields of warehousing and transport support, 5.27 percent in waterways transport, 0.02 percent airways, and 2.34 percent postal and courier businesses.
Despite progress recently, many logistics firms are still facing difficulties because of overlapping regulations and unreasonable administrative procedures and specialized inspections.
Meanwhile, explaining the high service costs, Anh cited the limited business scale, capital, and IT application as well as the low qualification of the workforce. In addition, the problems in logistics infrastructure connections, road transport costs and seaport service surcharges imposed by foreign shipping firms, are other reasons.
Vietnam's logistics industry aims for a 15-20 percent growth rate per annum, which would account for 8-10 percent of GDP. 
Vu Diep

Weak regional connectivity across land, air and sea has hampered the growth of southeast region of Vietnam. Economists believe for the region develop, it needs to change its mind set and strategy.

Hanoi Public Transport Association has proposed to build 14 bus-only lanes in order to attract more passengers and reduce personal vehicles.