Vietnam's tax agencies and banking groups are taking more drastic concerted efforts to buttress the domestic economy and foster resilience against the current wave of COVID-19 infections.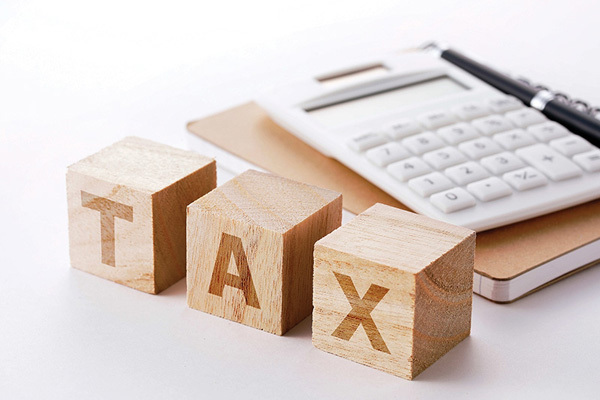 The MoF has proposed a 30-per-cent reduction in CIT for 2021. Photo: Shutterstock
A handful of tax relief measures to help businesses ride out the bump, including corporate income tax (CIT) reduction, is expected to be approved by the government soon.
According to Deputy Minister of Finance Nguyen Duc Chi, the ministry (MoF) is consulting with relevant bodies to finalise a draft resolution on tax exemption and reduction for businesses and individuals affected by the COVID-19 outbreak.
The MoF has proposed a 30-per-cent reduction in CIT for 2021 for enterprises and organisations, similar to last year. The ministry would also scrap late payment interest arising in 2020 and 2021 for enterprises and organisations who incurred continuous losses in the 2018-2020 period. The MoF is also studying proposals to reduce land use fees in 2021 which could reduce budgetary revenue by about $870 million.
In a similar vein, the Vietnam Chamber of Commerce and Industry (VCCI) last week proposed waiving land tax for up to 50 per cent for businesses affected by the pandemic. The amount foregone by the government would be more than VND1 trillion ($43.47 million).
Dau Anh Tuan, head of the Legal Department under the VCCI, cited a 2020 VCCI survey of over 10,000 businesses in which 76 per cent of private real estate businesses reported significant damage from the pandemic. The proportion of affected ones in the mining and agriculture sectors was 80 and 84 per cent, respectively.
"Foreign-invested enterprises have also been buffeted by the pandemic, with 100 per cent affected in real estate, 95 per cent in agriculture and fisheries, and 82 per cent in rubber, plastics, and machinery. Waiving or reducing land tax would help sustain these companies through this trying period," Tuan said.
Finance expert Dinh Trong Thinh also applauded the government's swift initiatives. "These much-needed policies are like a shot in the arm for the domestic economy. However, it is important to simplify the process so that businesses and people would be able to access the support."
Moreover, a Ho Chi Minh City consultancy group on pandemic prevention and economic recovery also proposed a COVID-19 relief package for manufacturers under the "three on the spot" model in the city. According to Vu Thanh Tu Anh, a member of the consultancy group and head of research at the Fulbright Economics Teaching Programme in Vietnam, the package would include VND500 billion ($21.74 million) in cash grants to cover some manufacturing costs for coronavirus testing fees and allowances for workers.
Kenneth M. Atkinson, vice chairman of the Vietnam Tourism Advisory Board said, "We are living and working in unprecedented times and most measures being taken are also new and there will be a lot of learning as we go through this and future outbreaks. I also think it is very difficult to handle the situation with only general government policies. These of course have to be applauded but some sectors will not benefit much from these measures over time."
Atkinson added that measures will help manufacturers under the three-on-the-spot model to maintain profitability and cover some of the additional costs they are incurring but it will not compensate for some of the challenges being experienced like transport restrictions or port closure.
"Vaccination is the cornerstone to the continuation of economic activity," he said. "Vietnam's early success in containment was probably responsible for delays in signing agreements for supply of vaccine from overseas manufacturers. We now see improvement in vaccination rollout, with a focus now on hotspots."
Banks have also committed to assisting vulnerable sectors. Dao Minh Tu, Deputy Governor of the State Bank of Vietnam (SBV), said that the 16 largest commercial banks have agreed to execute new propositions that are designed to drive sustainability in this turbulent time, such as offering preferential interest rates rates and slashing services fees.
The four state-owned banks of Vietcombank, VietinBank, BIDV, and Agribank would reduce interest earnings by around VND1 trillion ($43.5 million) by supporting the hardest-hit localities such as Ho Chi Minh City and the nearby provinces of Dong Nai and Binh Duong.
"BIDV has pledged to cut 100 per cent of banking service fees for localities under social distancing. We will adjust our interest rates in an attempt to support the domestic economy and businesses hurt by the fourth wave of pandemic," a BIDV representative confirmed to VIR, saying further details would be announced soon.
Source: VIR

The Government has submitted to the National Assembly Standing Committee a draft resolution on tax exemption and reduction to support Covid-19 affected people and businesses.