Thailand's Securities and Exchange Commission (SEC) and Cambodia's Securities and Exchange Commission (SECC) signed an MoU on September 17.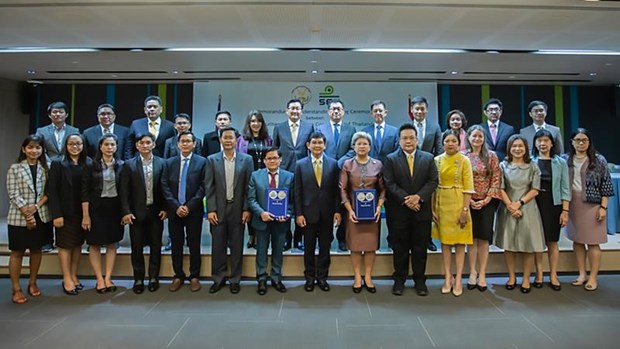 Thailand and Cambodia ink MoU on connecting capital markets. (Photo: nationthailand.com)


Thai media said the deal is the result of a fruitfuldiscussion between the two agencies in early August this year and is being seenas an important milestone to reflect strong bilateral ties as well as tofurther strengthen a previous MoU signed in 2014. 
The latest MoU covers the establishment of a task force to work on theprocess of implementing cross-border equity offerings and the issuing of debtreceipts. It also contains guidelinesfor those who wish to offer securities both in Thailand and Cambodia.         
According to SEC Secretary General Ruenvadee Suwanmongkol, with this strong collaboration, it isexpected that a corporation from Cambodia will become the first foreign companylisted on the Stock Exchange of Thailand, after the SEC regulation oncross-border equity offering became effective in 2015./. VNA