After five years of holding a 49% stake in Nguyen Kim Trading JSC, Thailand's Central Group has now taken full control of the local firm's home appliance store chain, as confirmed in its recent financial reports.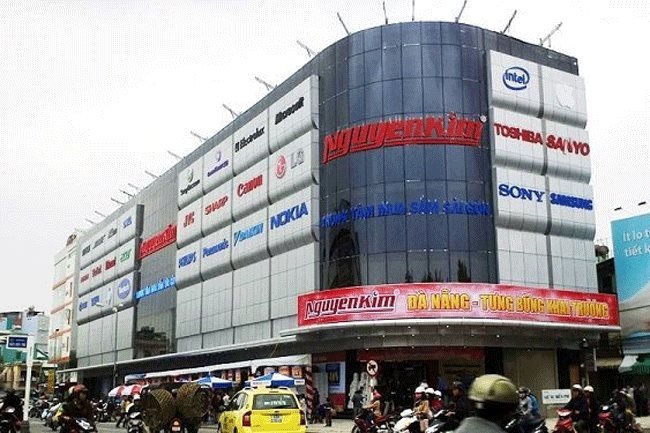 A Nguyen Kim electronics supermarket. Central Group has completed the acquisition of Nguyen Kim
In June last year, Central Group acquired an additional 51% stake in NKT New Solution and Technology Development Investment Joint Stock Company, which owns Nguyen Kim Trading Joint Stock Company.
The deal was valued at VND2.6 trillion, including VND2.25 trillion paid in cash and VND350 billion included in Central Group's non-current liabilities.
NKT New Solution and Technology Development Investment Joint Stock Company was established in 2014 with charter capital of VND800 billion. At the time, Chairman Nguyen Van Kim and his family members held nearly 90% of the company.
In 2015, Power Buy, an arm of Thailand's Central Group, acquired a 49% stake in Nguyen Kim.
From June to September last year, Nguyen Kim contributed VND3.25 trillion in revenue and VND42 billion in profit to the Thai firm.
In its period of prosperity, Nguyen Kim was considered the leading home appliance store chain in Vietnam, according to a report by market research firm Nielsen.
Before Nguyen Kim, Central Group had acquired the BigC supermarket chain and the Lan Chi Mart chain in Vietnam and had opened Robins stores in HCMC and Hanoi and GO! Market supermarkets in the country. SGT

Ant will not control more than 50% of eMonkey, but is expected to have significant influence and provide technical expertise to the e-wallet

Chaleun Sekong Group has spent $97.83 million on buying up Hoang Anh Gia Lai Hydro Power JSC, despite news that the company operates without profit.