The total number of companies trading on the Unlisted Public Company Market (UPCoM) reached 850 as of August 30, the Hanoi Stock Exchange (HNX) has announced.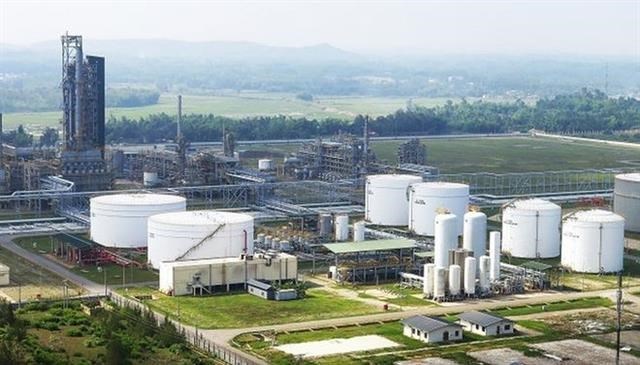 The Binh Son Refining and Petrochemical JSC was among five large-cap companies on the Unlisted Public Company Market (UPCoM) favoured by foreign investors in August. (Photo: tinnhanhchungkhoan.vn)
The total amount of shares being put up for sale was 39.6 billion, worth 396.6 trillion VND (17 billion USD).
In August, three companies debuted on the secondary stock market, which is managed by the northern market regulator HNX, and two enterprises cancelled their trading.
The UPCOM-Index fell total 1.68 per cent during the month to end at 57.90 points. The total value of the secondary market was 1 quadrillion VND, up 2.1 percent monthly.
A total of 427 million shares were exchanged on UPCoM in August, worth 10.8 trillion VND.
Average daily trading volume and value increased by 17.5 percent and 46.8 percent monthly to 19.4 million shares and 489.6 billion VND.
Foreign investors net bought total 194 billion VND during the month, focusing on Quang Ngai Sugar JSC (QNS), LienVietPostBank (LPB), Binh Son Refining and Petrochemical JSC (BSR), the Vietnam Engine and Agricultural Machinery Corporation (VEA) and Airports Corporation of Vietnam JSC (ACV). – VNS/VNA