The Ministry of Transport has asked the prime minister to consider a plan to buy out the Airports Corporation of Vietnam (ACV), turning ACV into a wholly State-owned company to ensure national security and defense interests are secured.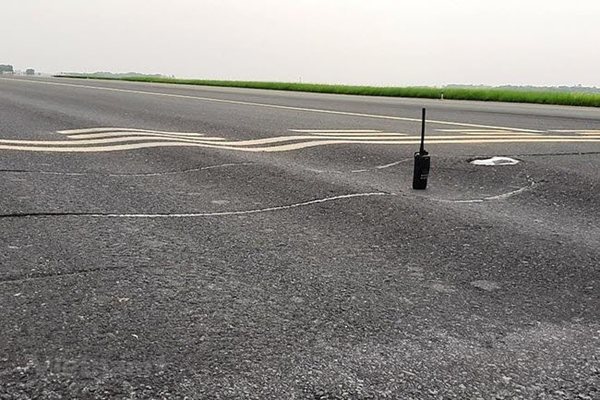 A deteriorating taxiway is seen at Hanoi-based Noi Bai airport, but ACV cannot use its funding to repair it due to mechanism barriers - PHOTO: VNA
In particular, the State should weigh the option to repurchase a 4.61% stake in ACV that it had sold to private shareholders, to retake full control of the firm, according to the ministry.
Before the equitization of the ACV, aviation infrastructure assets managed by the State were included in the firm's asset value.
The transport ministry at the time had approved ACV's development plan, allowing the firm to invest, manage and exploit airport projects and perform maintenance on the country's aviation infrastructure facilities, in line with the Law on Enterprises and relevant regulations.
After ACV's equitization in 2016, the management of aviation infrastructure facilities was transferred to the State; it then had to allocate funding for the maintenance of the facilities. Meanwhile, ACV has been temporarily assigned to manage and exploit the facilities to ensure consistent and safe aviation operations.
However, ACV's attempts to conduct maintenance on, upgrade and expand the local aviation facilities have faced multiple challenges since then.
Runways and taxiways at the major airports of Tan Son Nhat and Noi Bai, which are facing a worsening overload, have seen significant damage, threatening flight activities, and are thereby in dire need of an upgrade.
Meanwhile, medium-term public investment capital for the 2016-2020 period and the State funding assigned to aviation infrastructure facilities have yet to be made available. As for ACV, since it is not a wholly State-owned firm, its funding cannot be used for repairing or upgrading the facilities.
If ACV resumes work as a wholly State-owned unit, it will be tasked with completing more aviation projects.
The transport ministry, therefore, proposed the PM assign ACV to manage, use and exploit aviation infrastructure assets funded by the State, exclusive of the State holdings at ACV, until 2025.
After this period, the ministry will assess and report on ACV's efforts to the PM, so he can consider transferring the management and use of State-owned aviation infrastructure facilities to ACV.
Earlier, ACV conducted equitization procedures in April 2016. The State holdings account for 95.39%, and the ownership of private shareholders is 4.61%.
Government inspectors had pointed out that ACV was not included on a list of State-owned enterprises that have to undergo equitization, adding that shortcomings uncovered in ACV's equitization process had resulted in disciplinary action against former Deputy PM Vu Van Ninh and former Deputy Minister of Transport Nguyen Hong Truong, according to Thanh Nien newspaper.
CAAV urges Transport Ministry to grant new license to Bamboo Airways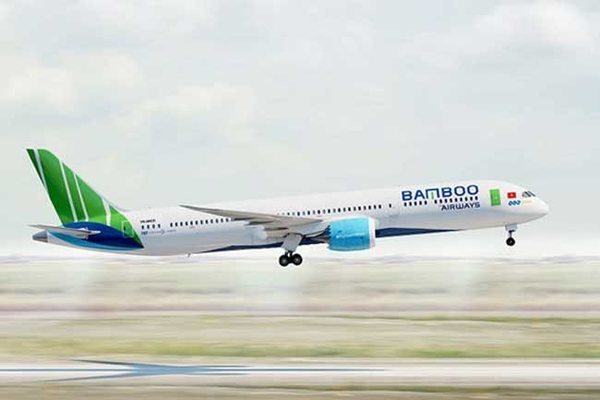 A Bamboo Airways aircraft takes off. The Civil Aviation Authority of Vietnam has proposed the Ministry of Transport grant a new license to Bamboo Airways - PHOTO: TNO
The Civil Aviation Authority of Vietnam (CAAV) has asked the Ministry of Transport to grant another business license for aviation transport to Bamboo Airways with changes to its listed legal representative, charter capital and fleet.
Bamboo Airways had earlier proposed replacing its current legal representative, Dang Tat Thang, with Trinh Van Quyet; increasing its charter capital from VND700 billion to VND1.3 trillion; and expanding its aircraft fleet from 10 to 30, the local media reported.
On August 14, the Government approved the airline's proposal to expand its aircraft fleet to 30 by 2023.
On August 28, the CAAV assessed Bamboo Airways' application for a new business license and confirmed that the changes are in line with regulations in the Government's Decree 92 on conditional business in the civil aviation sector.
The authority will control the air carrier's fleet size and operations based on the law, the country's aviation infrastructure and the CAAV's supervisory ability, CAAV deputy head Vo Huy Cuong remarked.
SGT/Thanh Nien