Many offers to sell coastal hotels in Da Nang have appeared on real estate forums these days. Most of them are located in districts Son Tra and Ngu Hanh Son.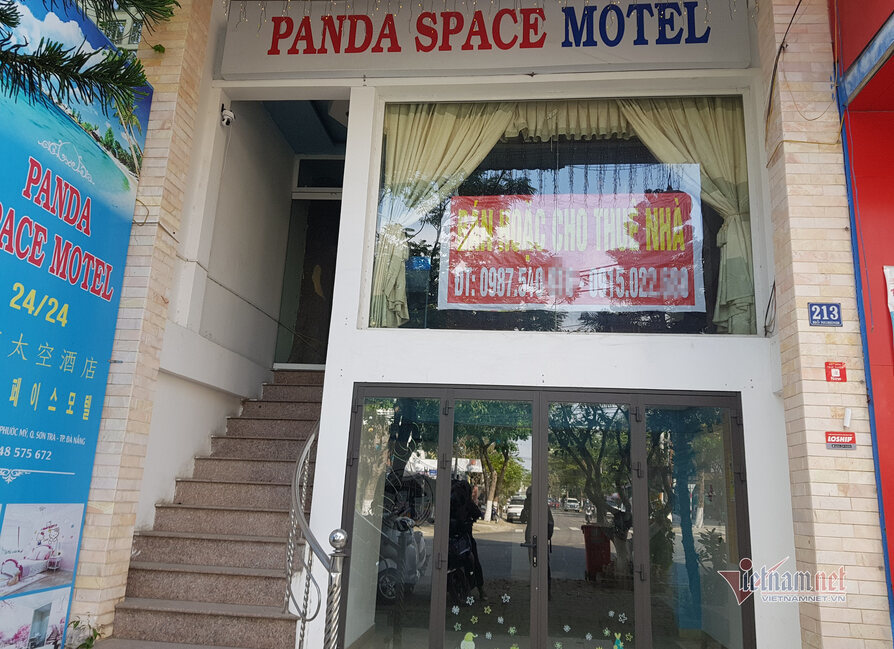 A hotel put up on sale
On just one real estate website on February 22 many ads were listed.
A 4-star hotel on Vo Nguyen Giap street, 600 square meters, with 19 stories, 125 rooms and 2 conference rooms is offered at VND440 billion.
Hotels on the major streets of Ha Bong, Tran Bach Dang, Ho Nghinh, Vo Nguyen Giap and Ho Xuan Huong are offered at tens or hundreds of billions of dong.
Hoang Lam, the owner of a hotel on Tran Bach Dang street, said accommodation service providers have been hit hard by Covid-19.
"We have been struggling to survive by cutting costs. However, as capital is getting exhausted, hotel owners have to liquidate assets to pay bank debts," he said.
"Selling hotels is unavoidable as there is no source of revenue, and the operation cost is high," he said.
Do Van Hien from Dana Hotel, a broker, said a lot of hotels in Da Nang have been put up for sale since the second Covid-19 outbreak.
"The hotels for sale are 2-4-star. The prices have fallen by 20 percent and buyers are mostly from northern provinces," Hien said.
According to Hien, 3-star hotels are priced at VND20-100 billion, while 4-star hotels are at least VND280 billion. The value of hotels depends on the locations, area, quality, numbers of rooms and brands.
The transactions of 4-5-star hotels, which have strong brands, are confidential. Hotel owners only work with prestigious brokers, and buyers have to prove their financial capability.
Hien said no one wanted to sell hotels in 2016-2019 because they could make a high profit from the business. But since 2020, guests are coming in dribs and drabs, and operation costs and loan interest rates are high.
Cao Tri Dung, chair of the Da Nang Tourism Association, admitted that tourism services have become nearly frozen and many hotels have been put up on sale.
"The pandemic resurgence before Tet blocked sources of guests. Ninety percent of clients cancelled or postponed plans to come to Da Nang," he said.
He said this is common in a market economy, and that it is time to restructure the accommodation segment.
According to Da Nang People's Committee, the total number of guests staying at accommodation facilities in the city in January 2021 was 251,094, a 65.6 percent decrease compared with the same period last year. 
Ho Giap

Many hotel owners in HCM City have had to close down their hotels as a result of the Covid-19 pandemic although rents at the premises have been cut by up to 70%.

The rapid development of technology is a threat to workers, as robots can now replace many hotel and bank officers.