Banks have reported satisfactory business results for 2020 and are projecting ambitious plans for 2021.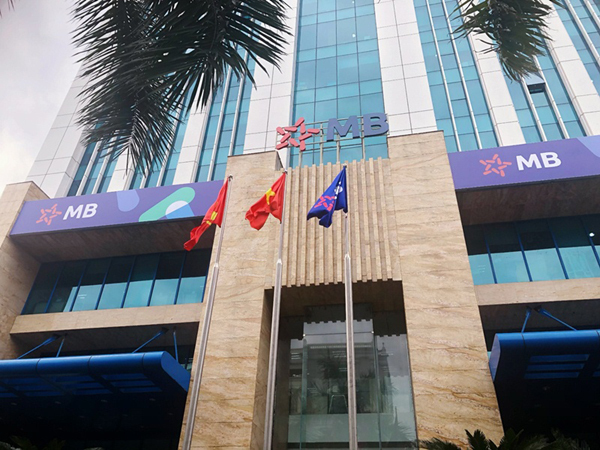 No new Vietnamese bank has been established over the last 13 years. The number of commercial banks reached a peak in 2008 after more banks were licensed. There were a total of five banks with the state having a controlling stake, and 40 joint-stock banks.
At present, there are only four banks in which the state holds more than 50 percent of charter capital, three banks under the management of the State Bank after compulsory purchase transactions, and 28 joint-stock banks.
As such, the number of commercial banks fell after the restructuring process began in 2011. This had a big impact on the banking system and the national economy.
As the number of banks is limited and there has been no newcomer in many years, there are more opportunities to expand market share among existing banks.
Thirteen years ago, 45 commercial banks operated in an economy with a GDP of VND1.6 quadrillion. Now, only 35 commercial banks serve the economy with a GDP of VND6.2 quadrillion (in 2020).
Regarding credit scale, the figure was VND1.4 quadrillion in 2008 in the entire banking system. It was VND9.2 quadrillion in 2020.
In 2008, Vietnam's population was 86.2 million. Now, while there are fewer banks, there are more potential clients with a population of 97.5 million.
Vietnam's banking system is experiencing strong digital transformation. In 2008, the banks still struggled to apply core banking, while Internet Banking and Mobile Banking were in a very early development phase. Now, digital technology is being applied at all banks.
As of October 2020, the number and value of payment transactions via the internet had increased by 276.4 percent and 343 percent, respectively, compared with five years ago, according to a report. Of this, the number and value of payment transactions via mobile phones had increased by 1,037 percent and 972.5 percent, respectively.
Long-term plans
The operational efficiency and risk management capability of banks are classified by many factors, including the level of completion of Basel II Accord, debt finalization with VAMC, and provisioning ratios.
In fact, some banks had obtained these criteria many years ago. The Military Bank's provisioning ratio had reached 144 percent as of the end of Q1.
Many banks reported high growth rates of 50-70 percent in the Q1 pre-tax profit compared with the same period last year.
In addition to striving for higher profits, banks are also trying to expand their total assets. The Military Bank has great advantage, with total assets of VND495 trillion as of the end of 2020. It plans to increase charter capital by 40 percent this year. 
Xuan Thach

Bank tickers will remain in the spotlight, with investors racing to capitalise on bright profit prospects.

Investors are worried as their Build-Operate-Transfer (BOT) projects cannot satisfy requirements as revenue has been lower than expected.