Vietnam continues to extend tax and fee exemptions amid the ongoing pandemic, with a new VND24 trillion ($1.04 billion) bailout package in the making.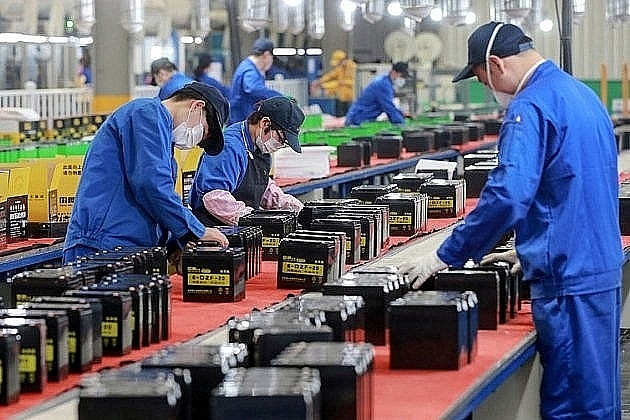 Vietnam plans to issue VND24 trillion ($1.04 billion) bailout in term of tax and fee for enterprises
Speaking at the discussion session of the 15th National Assembly (NA), Minister of Finance Ho Duc Phoc said that the ministry (MoF) is studying a bailout package worth VND24 trillion ($1.04 billion) to deal with problems relating to tax and fee payment for enterprises.
The MoF will submit the package to the National Assembly and National Assembly Standing Committee for approval.
Besides, at the discussion session, Minister Phoc proposed to postpone the implementation of Circular No.40/2021/TT-BTC providing guidance on value-added tax (VAT), personal income tax (PIT), and tax administration for business households and business individuals to January 1, 2022, instead of the originally planned August 1, 2021.
In April 2021, the Vietnamese government issued Decree No.52/2021/ND-CP extending the deadline to pay VAT, corporate income tax (CIT), PIT, and government land rent in 2021. This decree provides solutions designed to support businesses and individuals impacted by the COVID-19 crisis and offers an extended schedule and timeframe for tax settlements.
Previously, the tax payment deadline was pushed back twice by competent authorities to support businesses and organisations.
So far, the government has issued two COVID-19 bailout packages. The first one was a VND62 trillion ($2.7 billion) financial support package for poor people and businesses. After more than one year of implementation, only about 22 per cent [VND14 trillion ($608.7 million)] of this package was disbursed to support labourers, trading households, and businesses affected by the pandemic.
The second package was passed on July 1 with a value of VND26 trillion ($1.13 billion) to provide zero-interest loans to businesses.
Source: VIR