The Vietnam Gas Association has asked the Government to cut red tape for gas trading.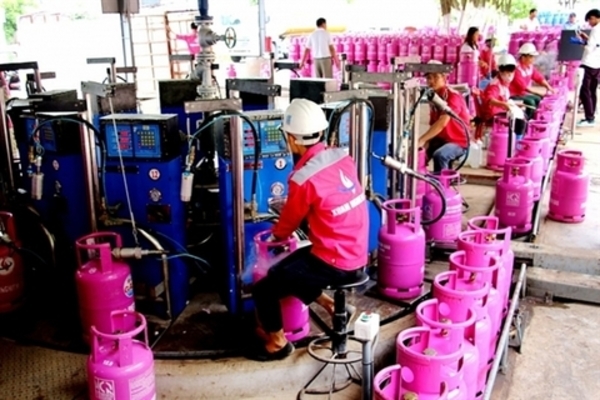 LNG consumption in Viet Nam is expected to grow at an average annual rate of 10 per cent over the next decade. — Photo tbck.vn
The association's deputy director Tran Trong Huu said 70 stipulations were way too many – adding many of the conditions are repeated.
He was speaking during a workshop organised by the Ministry of Industry and Trade (MoIT)'s Department of Domestic Market and the Institute for Brand and Competitiveness Strategy (BCSI).
Huu's thoughts were echoed by BCSI Director Vo Tri Thanh who feels lawmakers must rethink current policies – particularly as the gas industry plays an important role in local development.
He said: "It is a chance for policy makers to build policies towards the development of an efficient and sustainable gas industry in the future in order to bring into full play the potential of developing Viet Nam's gas market."
Hoang Anh Tuan, deputy director of the Domestic Market Department, pointed the Petroleum Law and Government's Decree No. 96/2015/ND-CP stipulates activities of prospecting, exploring and exploiting oil and gas in Viet Nam while other laws regulate the trading activities of the products.
Tuan also thought Viet Nam needs a more concentrated system of legal documents for both the exploitation and the trading of gas.
He said there should be a policy to encourage and promote the establishment of a trouble-free gas distribution system to ensure market development.
In July, Viet Nam News reported because of the country's growing demand for electricity, foreign investors are developing liquefied natural gas (LNG) and gas-fired power projects in Vietnam including Korea Gas Corporation (KOGAS) with a 3,200MW gas-fired power project near Mui Ke Ga in the southern province of Binh Thuan.
LNG consumption in Viet Nam is expected to grow at an average annual rate of 10 per cent over the next decade, driven by Government efforts to gradually diversify away from coal in favour of cleaner alternatives, and the introduction of several LNG import projects to supplement declining domestic production. — VNS