Vietnam's fiscal deficit, including principal repayments, would come in at 6.6 per cent of GDP in 2019 and 2020, up from 5.9 per cent in 2018, Fitch Solutions Macro Research forecast.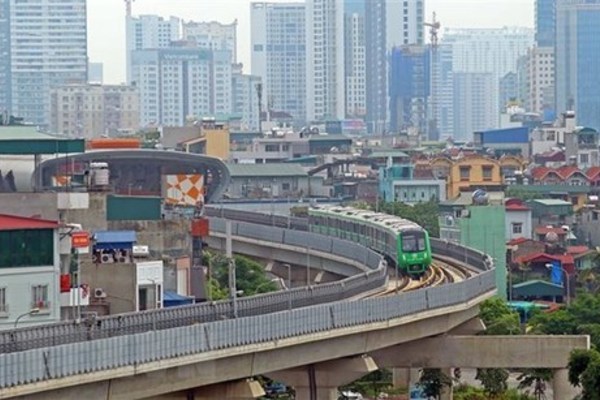 Gvernment borrowing will increase as key infrastructure projects are expedited
It was revised from 5.7 per cent and 5.8 per cent projected previously.
According to Fitch analysts, this follows a 7.4 per cent deficit based on its estimates (including principal repayments, otherwise 3.2 per cent without according to official figures) in the first half of 2019.
"We expect falling Vietnamese government bond yields in line with the decline in global bond yields to ease growth in interest payments on new issuances going forward. However, we expect this to be more than offset by increased government borrowing to fund key public infrastructure projects to ease the congestion in major cities and ports exacerbated by the influx of companies relocating their operations to Viet Nam as a result of the ongoing US-China trade war," the analysts said.
Global yields have fallen as a result of a rush to safety amid growing economic and geopolitical uncertainty globally, as well as expectations of further monetary easing by the US Federal Reserve and major global central banks.
This has supported a decline in Vietnamese credit default spreads and also yields offered on new Vietnamese government bond issuances. Given that risks to the global economy appear to be firmly weighted to the downside, government bond yields are likely to head even lower over the coming quarters.
"As such, the continued fall in yields would help to slow the growth in interest payments over the coming years as the government increasingly refinances at a lower cost. That said, while we believe that interest rates are likely to head lower over the long term, we highlight the risk of occasional spikes in interest rates during periods of risk-off sentiment, given Viet Nam's classification as an emerging market," Fitch said.
However, Fitch believes that the positive impact of this on fiscal accounts will be outweighed by an increase in government borrowing to expedite key infrastructure projects, which would put upside pressure on interest payments.
Besides, according to Fitch, evidence has so far shown that Viet Nam is the main beneficiary of the relocation of manufacturing operations out of China.
"We expect the rush by companies to relocate manufacturing operations from China to Viet Nam to avoid the US' tariffs on Chinese exports to continue worsening congestion in major cities such as HCM City and Ha Noi, as well as at Viet Nam's sea ports," the analysts said, explaining this is because the sheer scale of infrastructure China has built over the years to handle the nation's manufacturing capacity will be impossible to replicate at short notice. As such, the lack of transport infrastructure in Viet Nam will increasingly become a bottleneck in the supply chain which would drag on the country's growth potential.
While the authorities have long recognised this problem and laid out plans to enhance Viet Nam's transport and logistical infrastructure network, progress on the projects have been slow, with the build-up of traffic volumes outpacing the construction of new road infrastructure.
According to Fitch, an important point to note is that delays to land acquisition for these projects would also increase project costs for the government as the influx of businesses to the country would increase competition for land, particularly in and around the major cities, putting upside pressure on land prices. 

Vietnam`s economy kept growing track in the first half this year with maintained GDP growth rate and stable CPI.

Economists and businesses all believe that developing the night-time economy will bring new opportunities to Vietnam.