Vietnam's gross domestic product (GDP) expanded 5.64 percent in the first half of this year, the General Statistics Office (GSO) announced on June 29.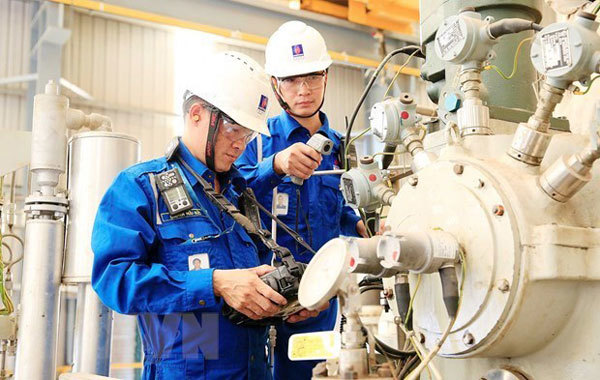 Vietnam's gross domestic product (GDP) expanded 5.64 percent in the first half of this year. (Photo: VNA)
The rate was higher than the figure of 1.82 percent recorded in the same period last year but lower than 7.05 percent and 6.77 percent in the corresponding periods of 2018 and 2019, respectively.

The agro-forestry-fishery sector increased 3.82 percent; industry and construction, up 8.36 percent; and services, up 3.96 percent, the office said.

In the second quarter, the country's GDP was up about 6.61 percent, as compared with 0.39 percent in the corresponding time last year, with the highest rise seen in the industry and construction sector (10.28 percent).

The manufacturing and processing industry remained the driver of the national economy, with a growth rate of 11.42 percent.

With an increase of 5.63 percent, wholesale and retail took the lion's share in the service sector. Financial, banking and insurance services saw a rise of 9.27 percent, while lodging and catering services decreased 5.02 percent.

In terms of economic structure in the first two quarters, agro-forestry-fishery made up 12.15 percent; industry and construction, 37.61 percent; and services, 41.13 percent.

The GDP growth reflected the drastic management of the Government and the Prime Minister, as well as the consensus of the entire political system, the business community, people nationwide and those working on the frontline of the COVID-19 combat.

GSO General Director Nguyen Thi Huong said the fourth wave of COVID-19 outbreaks that began late April has posed major challenges to economic management and administration, as well as in ensuring social welfare.
Source: VNA

An International Labour Organization (ILO) report shows that Vietnam loses 3 percent of GDP by not employing people with disabilities in the labor market.  

Apart from challenges, many opportunities will be offered to the Vietnamese economy in 2021, experts have said.