Three leading travel agencies in Vietnam, which own a range of luxury hotels, look set to equitise by the end of next year.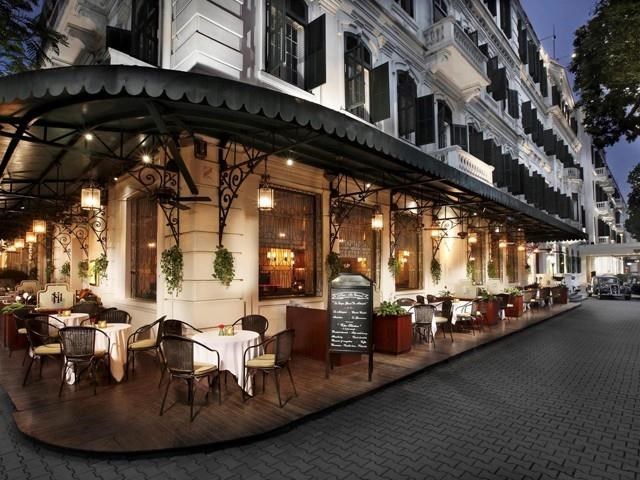 The Sofitel Legend Metropole Hanoi. (Photo: cafe.vn)
They are Saigontourist Holding Company, Ben Thanh Group and Hanoitourist Travel Co Ldt.
The three companies are included in the list of 93 State-owned enterprises that were approved for equitisation before the end of 2020 under a decision recently signed by Prime Minister Nguyen Xuan Phuc.
Hanoitourist Corporation was established in 1963 and converted to a limited liability company in 2010. The corporation has 40 affiliated units, member companies, joint stock companies and joint venture companies.
They include Hanoitourist Travel Company, Hanoi Service and Tourism Company and Hanoi Entertainment Service Company, which operates Hanoi West Lake Park. They also have offices for rent in many prime locations in the capital city.
Notably, Hanoitourist owns the most luxurious hotel system in the northern region. The company currently holds stakes in five five-star hotels in Hanoi.
It is also stakeholder in some four-star hotels in Hanoi such as Hanoi Hotel, Thang Long Opera Hotel and Hilton Garden Inn Hanoi, and some other big hotels in the provinces of Dien Bien, Quang Binh and Phan Thiet.
In 2018, Hanoitourist recorded net revenue of 707 billion VND, up 26 percent, but its consolidated after-tax profit was 225 billion VND, down 13 percent. By the end of 2018, Hanoitourist had total assets of 3.7 trillion VND, chartered capital of 2.7 trillion VND and suffered accumulated losses of 36 billion VND.
Saigontourist Holding Company, founded in 1975, also owns a diverse hotel system. It now manages eight travel service companies, 54 hotels, 13 resorts and 28 restaurants. Saigontourist has invested in more than 50 domestic companies and nine foreign-invested joint venture companies.
It has also invested in restaurants, entertainment, SCTV television and the Saigon Exhibition and Convention Center.
Saigontourist hold stakes in seven five-star hotels in HCM City including Rex Hotel, Majestic, Grand Saigon, Caravelle, New World, Sheraton Saigon and Pullman Saigon Center and one five-star hotel – the Majestic Hotel – in the northern province of Quang Ninh. It has also invested in a series of four-star hotels across the country.
Last year, Saigontourist received 2.92 million visitors, up 14.8 percent. The average occupancy of its hotels was 68 percent, up from 64 percent in 2017. The company recorded revenue of 6.7 trillion VND, up 7 percent year on year, and consolidated after-tax profit of 983 billion VND, down 15 percent.
By the end of 2018, Saigontourist had total assets of 11.9 trillion VND, chartered capital of 7 trillion VND and undistributed profit of more than 2 trillion VND.
Ben Thanh Group, established in December 1997, has invested in 32 member enterprises in four fields including tourism services, trade services, real estate services and industrial production.
Some member companies of the group include Ben Thanh Jewelry (BTJ-owned Precita), car distribution company Saigon general service corporation (Savico), Hue Travel, Ben Thanh Tourist, Norfolk Mansion and Phu Nhuan Trading Joint Stock Company.
Ben Thanh Group also owns a diverse system of 25 hotels and resorts.
Last year, the group recorded net revenue of 385 billion VND, up 62 percent, but its after-tax profit fell 38 percent to 175 billion VND. – VNS/VNA