The bilateral trade turnover between Vietnam and South Korea reached $63.4 billion in the first 10 months of 2021 and is likely to exceed $70 billion by the end of the year.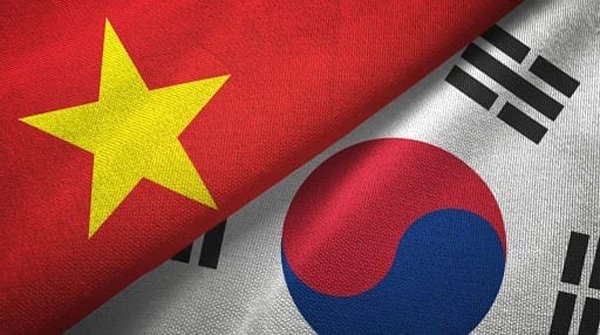 Vietnam and South Korea continue promoting bilateral trade with strong growth reported throughout the pandemic.
Although the COVID-19 pandemic hurt economic activities, Vietnam's trade with South Korea has grown strongly. According to the Ministry of Industry and Trade, Vietnam's exports to South Korea came to $17.9 billion in the first 10 months, up 11.2 per cent against the same period last year. Meanwhile, South Korea's exports to Vietnam reached $45.5 billion, up 21.4 per cent over the same period in 2020.
Speaking at a recent virtual trade conference between Vietnam and South Korea, Kyung Don Kim, head of the Investment Promotion Department under Korea Trade Investment Promotion Agency (KOTRA) in Hanoi said, "Bilateral trade between Vietnam and South Korea has reached an all-time high. South Korea is Vietnam's third-largest exporter and second-largest importer. With an upward trend, bilateral trade is expected to reach $70 billion by the end of this year."
"Despite the COVID-19 pandemic, the bilateral trade turnover between Vietnam and South Korea has been increasing significantly," he emphasised.
Along with that, expansion and new investment activities are still planned by Korean businesses when Vietnam's vaccine coverage rate increases.
The fourth wave of the COVID-19 pandemic has caused several difficulties to South Korean investors in Vietnam. Factories had to suspend operations due to tough movement curbs between localities.
As the pandemic is gradually being controlled, factories have returned to operation. The easing of social distancing measures also facilitates business and production activities.
The KOTRA representative said that South Korea remains Vietnam's largest foreign investor with a total of 9,165 projects. About 79 per cent of South Korean groups are investing in Vietnam's manufacturing industry including big names like Samsung, LG, and Hyundai Motors.
Vietnam is the central cooperation partner of South Korea's New Southern Policy. In 2020, Vietnam and South Korea agreed to boost two-way trade to $100 billion by 2023 with three main pillars namely energy, industry, and trade.
Source: VIR

The cooperation between leading power developers is expected to make the energy-centered bilateral trade target achievable.

Chol Young Joo, Chairman of the Korea-Vietnam Friendship Association (KOVIFA), and Lee Jae Hyon, Senior Fellow, Ph D. Director of the Centre for ASEAN and Oceania Studies, the Asian Institute for Policy Studies, talk about relations between RoK-VN.