Vietnam has continued spending billions of US dollars on importing auto spare parts as the local car industry failed to achieve it's localisation targets.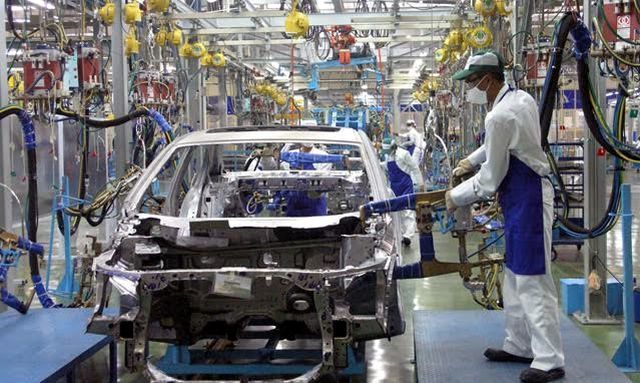 Vietnam has continued spending billions of US dollars on importing auto spare parts
According to the General Customs Department, Vietnam's auto spare part import value in May was estimated at USD357 million, up 12% against April.
Of the figure, imports from South Korea topped USD105 million, followed by China with USD59.3 million, Thailand with USD57.5 million, Japan with USD53.1 million, Indonesia with USD26.3 million, Germany with USD18.7 million and India with USD13.5 million.
Between January and May, the country spent USD1.65 billion on auto spare part imports, up USD20 million on-year.
Of the sum, South Korea was the biggest exporter with USD481 million, accounting for nearly 30% of the country's total car spare part import value during the period. The runners-up were Japan with USD300 million, China with USD290 million and Thailand with USD247 million.
Hyundai Thanh Cong and Truong Hai topped the import of South Korean auto spare parts in the first five months of this year. Hyundai Thanh Cong entirely imported 100% of spare parts for the i10, Accent, Alantra, Tucson and Santa Fe models, while Truong Hai imported some spare parts for Kia models.
Vietnam mostly imported trucks from China.
During the five-month period, just USD72 million were spent on German auto spare parts.
Due to import dependence, Vietnam's auto industry is unable to compete with Thailand. A report on car and motorbike market conducted by Vietnam Business Forum showed that Vietnamese car production costs are 20% higher than Thailand. Dtinews
An Linh

There are two clear investment tendencies in the automobile industry. First, becoming the leading assembling center in Southeast Asia, and second, buying technologies and making automobiles for export.
Prime Minister Nguyen Xuan Phuc requested that ministries, sectors and localities adjust their policies to speed the development of the automobile and support industries.  

There are over 40 enterprises involved in automobile assembly and production in Vietnam, with designed capacity of producing and assembling about 800,000 vehicles a year, but they are producing below the designed capacity.