The US's latest decision on imposing tariffs on more than 400 percent of steel imports from Vietnam is not expected to have a significant negative impact on Vietnam's steel industry.
The US Department of Commerce (DOC) on July 2 said some CR (cold rolled) and CORE (corrosion resistant steel) products are shipped from Taiwan and South Korea to Vietnam for minor processing before being exported to the US to avoid taxes the US imposes on the two trade partners.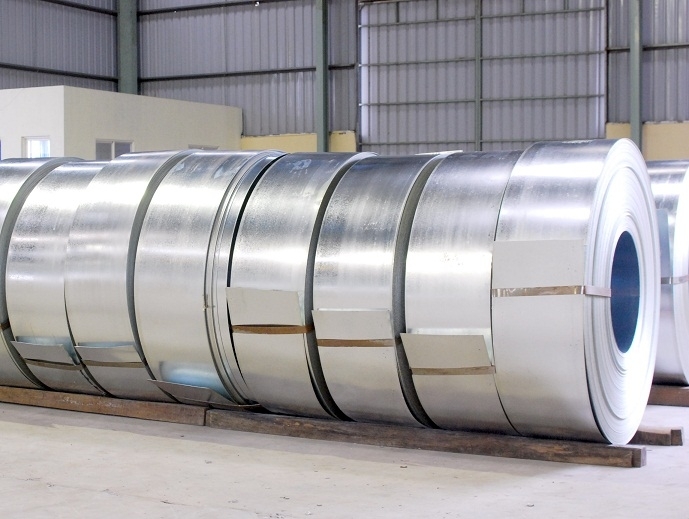 The US will apply measures to prevent tax avoidance by collecting cash deposits, which will depend on each import product.

According to Le Trieu Dung, director of the Trade Remedies Department of the Ministry of Industry and Trade (MOIT), the US began the probe into the case in August 2018. MOIT and the Vietnam Steel Association (VSA), together with steel manufacturers, provided information to DOC to serve the investigation.
If CR and CORE steel are made of materials from Vietnam, it will not be subject to this kind of taxation.
If CR and CORE steel are made of materials from Vietnam, it will not be subject to this kind of taxation.

"Prior to 2017, Vietnam had to import hot-rolled steel from other countries to use as materials to make products. However, since 2018, some steel mills in Vietnam can make these materials, therefore, the imports of the materials have decreased significantly," Dung explained.

Nguyen Van Sua, a steel expert, also said the US taxation on some steel products won't have a big impact on Vietnam's steel industry.

He said a similar move was taken by the US in the past, but Vietnam was influenced for a short time only. Hot rolled steel, used as materials to make cold rolled steel and stainless steel (galvanized, color coated steel), now can be made by Formosa Ha Tinh.

From June 2017 to the end of 2017, Vietnam produced nearly 1.4 million tons of hot rolled steel. In 2018, the output was 3.4 million tons and the figure is expected to rise to 4.5 million tons in 2019.

However, Sua pointed out that hot rolled steel now can satisfy only 40-50 percent of the domestic market, while the other 50 percent must be fed by imports.

Nam Kim Steel JSC, in its 2018 annual finance report, showed that hot rolled still coil was the major material for the production of galvanized and pipe steel which accounted for 80-90 percent of Nam Kim's input production cost. Formosa and Dung Quat now can produce hot rolled steel, but Nam Kim still has to import this kind of steel in large quantity.

"We recommend Vietnamese enterprises not use materials from Taiwan and South Korea, or their products will be levied," Sua said.
Kim Chi 

India's Directorate General of Trade Remedies (DGTR) has initiated an investigation on potential anti-dumping duties against imported flat rolled stainless steel products from 15 countries and territories including Vietnam.  

The Ministry of Industry and Trade has called for steelmakers to switch to using domestic materials following the US' announcement of steep duties on steel products from Vietnam that are originally made in South Korea and Taiwan.