Vietnam's rice export industry is trying to find new customers as exports to China, the country's biggest customer, dropped.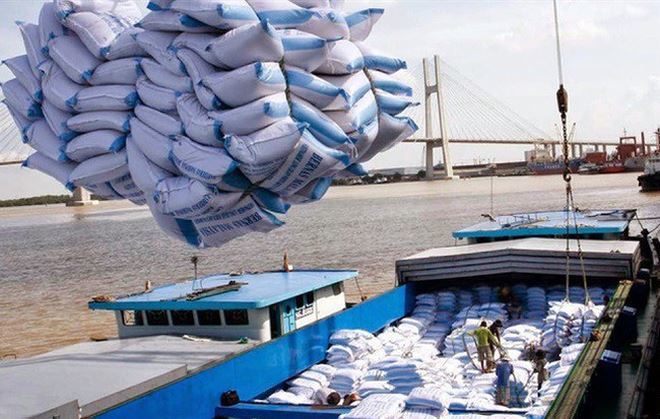 Illustrative photo. Vietnam still faces rice export difficulties
The problem was discussed at the review conference about rice export in the first half of 2019 held by the Ministry of Industry and Trade.
Deputy Minister Tran Quoc Khanh said many unfavourable international developments for the local rice export industry had occurred. In the first five months, Vietnam only exported 239,000 tonnes of rice to three major markets including China, Indonesia and Bangladesh, a decrease of 83% compared to the same period last year.
The exports firms had to find other customers and successfully exported 2.76 million tonnes of rice. However, it is forecasted that the industry will have to face many difficulties in the next 16 months.
Statistics from the Export and Import Department showed that in the first five months, Vietnam only exported 223,078 to China which worth USD111.3m, a decrease of 74% on last year, due to high inventory and stricter standards. China was once Vietnam's biggest customer, accounting for 40% of Vietnam's total rice export. However, it has dropped to third place.
China's rice import quota for 2019 was set at 5.32 million tonnes but it is said that only 3.5 million tonnes would be imported, one million tonnes lower than in 2018. In the first four months, China imported 850,000 tonnes, a decrease of 24.4% on last year. China is exporting more rice in the meantime. The total exported rice in the first four months was 829,900 tonnes, an increase of 112.4%.
Bui Thi Thanh Tam, vice head of Vietnam Food Association, said other rice exporters like Thailand and India also considered China a new competitor. After releasing the rice inventory, China may become the world's fifth-biggest rice exporter.
According to Khanh, nine months after a new resolution about rice export was applied, 41 new firms had been granted the certificate of eligibility for rice export business, making it a total 177 rice export firms. However, only 76 firms submitted export activities reports to the Ministry of Industry and Trade and those who failed to comply may have their certificates revoked.
At the conference, the attendees agreed that Vietnam must aim for more diverse customers and improve rice quality. The Ministry of Industry and Trade and related agencies must boost promotional programmes and help firms in developing a brand for Vietnamese rice. Dtinews

While the entire society was still in dreaming of being a rice export power, farmers were realistic, realizing that the higher the yield of rice, the lower profit they would get because of higher fertilizer and pesticide costs.

Facing water shortages, farmers in the Cuu Long (Mekong) Delta province of Tien Giang have grown corn on nearly 2,000ha of rice fields for the 2018-19 winter-spring crop.

Spectacular fields of mature yellow rice line a river dotted with karst mountains, forming a natural painting in the northern province of Ninh Bình, some 90km south of the capital city Hanoi.