Experts think the plan to spend $4.3 billion to develop the automobile industry will be in vain.
The Ministry of Industry and Trade (MOIT) is drafting a plan on developing the automobile industry which will be submitted to the government later this year. It is designing a credit package worth $4.3 billion to develop automobile supporting industries.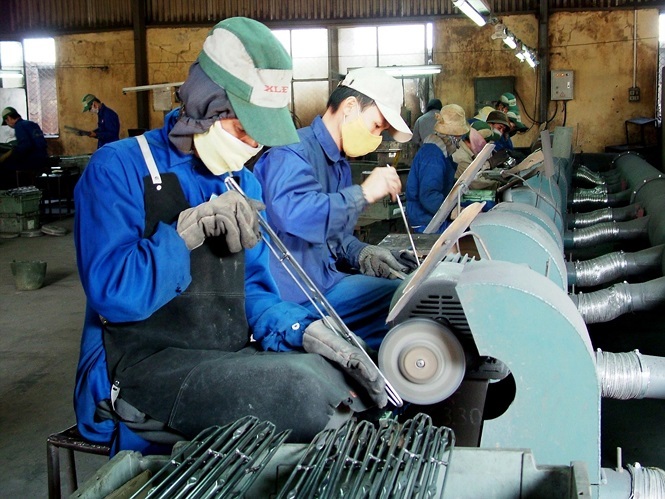 The plan

According to the ministry, after years of development, Vietnam is still only making simple car parts and components with low- and average technology.

In mechanical engineering, enterprises undertake simple work such as stamping, cutting, welding and painting, while very few companies can do work with high technology content such as casting, heat treatment and surface machining. In electronics manufacturing, they can only make plastic and packaging items.

MOIT believes there should be a preferential credit package of VND100 trillion for the development of supporting industries.
MOIT believes there should be a preferential credit package of VND100 trillion for the development of supporting industries.
It is expected that Vietnam's products in supporting industries would have high competitiveness, satisfying 45 percent of domestic needs by 2020.

The solutions put forward by MOIT include policies to promote the market for the downstream industry, focusing on the automotive, electronics, textile, footwear, and material industries; arranging investment capital to build three technical centers to support industrial development; providing support in credit and environment treatment; and removing tax problems.

There are 358 enterprises related to the automobile industry, including 50 assemblers, 45 enterprises making chassis and body work, and 214 making car parts. The figure is small compared with 385 enterprises in Malaysia and 2,500 in Thailand.

Faint hope

Experts believe the plan will consume too much money and bring few results.

"I cannot see any breakthrough in the new plan. The details of the plan are exactly the same as the plans MOIT put forward before. As you see, the plans have failed, " an expert said.

Meanwhile, the manager of an automobile assembling enterprise commented that the problem of the automobile industry doesn't lie in credit.

The localization ratio in the motorbike manufacturing industry is high because of the large market. About 4 million motorbike products are sold each year.

As the market is large, more and more assemblers and vendors have arisen, and there is no need to set up preferential credit packages to develop supporting industries for motorbike manufacturing.

The automobile industry is different. Investors will not pour money into manufacturing projects because they will not make a profit with the modest output of several thousand products.
 Kim Chi

The car sales in Vietnam are forecast to reach 500,000 units per year in 2020 and 1 million per year by 2030, with a turnover of US$12 billion each year.  

The Vietnam Motor Show 2019 (VMS 2019) will be held at the Saigon Exhibition and Convention Centre from October 23-27.