Vietnam is seeking more private investment to finance infrastructure projects, but it also needs to generate higher returns on those investments.
Naoyuki Yoshino, dean of the Asian Development Bank Institute (ADB Institute), spoke to Việt Nam News reporters Bo Xuan Hiep and Nguyen Viet Dung about ways to attract private funds for infrastructure development.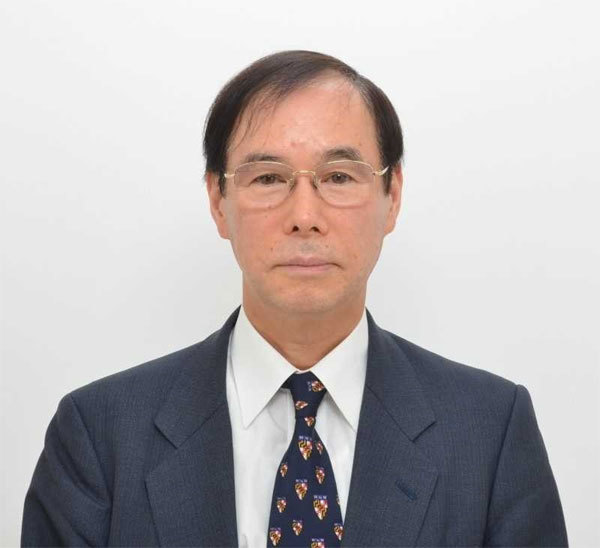 Naoyuki Yoshino, dean of the Asian Development Bank Institute (ADB Institute). — Photo courtesy of Naoyuki Yoshino
What is the importance of infrastructure development in Vietnam?
Infrastructure projects generate other benefits in addition to operating revenue like toll fees. For example, a highway may benefit a company through cost savings and increase sales from faster transport of raw materials and final products, as well as generate usage fees.
In many developing countries in Asia, including Vietnam, I've observed heavy traffic congestion in cities, and a lack of sufficient highways, trains and various modes of public transport.
In Southeast Asia, infrastructure investment worth a total of US$8 billion is implemented every year. Vietnam lacks public funding to satisfy the country's infrastructure needs.
Public-private partnerships (PPPs) have been promoted for infrastructure development in Vietnam in recent years, but most of them haven't been satisfactory, since the rate of return on infrastructure depends mainly on user charges, such as train fares and highway tolls.
Improving infrastructure is one of the keys to economic growth in Vietnam. There's a lot of construction underway in Vietnam to address infrastructure issues, but the country has a long road to travel before infrastructure delivers to the economy.
Developing the infrastructure system should be one of three "breakthroughs" in Vietnam's socio-economic development strategy, in addition to institutional reforms and human resource development.
Experts say that Vietnam will need about $480 billion for infrastructure development between now and 2030. What do you think Vietnam should do to seek funding for these infrastructure projects?
To narrow the gap between investment needs and actual Government allocations, more private funds should be injected into infrastructure.
Private investment has been and will continue to be an important resource in the future, given the limited Government budget for public investment.
Using private funds to develop infrastructure has the advantage of increasing pressure to shorten the period of construction and complete the project as quickly as possible, and at minimal construction costs. It also can help the project, following completion, operate profitably at low costs.
However, private investors, especially foreign investors, remain skittish about investing in infrastructure projects due to high risks, long-term payout schedules, and site clearance issues, among others.
In addition, investors in infrastructure face a variety of risks such as an increase in costs caused by delays in construction or land acquisition, unexpected shortages in revenue due to lower-than-forecasted traffic, and unanticipated expenses.
What should be done to make things easier for private investors?
It's important to increase the rate of return on infrastructure investment. I believe Vietnam should offer private investors something more than just earnings from ticket sales on railways or motorway tolls.
For example, Vietnam should also consider sharing the extra tax revenues generated from increased economic activity that a well-planned new transport project brings to the country.
Such economic benefits are obvious to all. Better transport connections help farmers and manufacturers take their goods to market, while new industries create jobs, and restaurants and hotels spring up.
While more public money would go into the pockets of the private investors, the flows would be directly financed by the benefits the infrastructure brings. In economic and political terms, such schemes are worth trying.
I have a proposal to increase the rate of return of infrastructure. This can be achieved by returning 50 per cent of the spillover tax revenue generated by infrastructure development to construction companies and investors.
The higher the expected rate of return, the more that private funds would be attracted.
The Government could also provide subsidies to infrastructure investors based on the increase in additional tax revenue.
To enhance efficiency and increase the rate of return, the dividend payments for private investors shouldn't be fixed, but should vary from year to year, depending on profit levels and the success of the project.
The Government should not guarantee any fixed payout levels.
In addition, Vietnam has started collecting pension funds, which can be a good financing source for the infrastructure industry. But they are currently mostly used for property.
What are the roles of multilateral development banks in helping development of infrastructure in Vietnam?
Having international organisations like the World Bank and ADB invest in infrastructure projects along with the Government can ensure better monitoring of the projects. It can help deter corruption and ensure that the project is being properly handled.
Multilateral development banks provide loans, equity, debt guarantees and technical assistance to support governments facing challenges.
ADB is expanding loans for the private sector, while enhancing transaction advisory services to public and private parties involved in PPPs.
Co-operation among multilateral development banks plays a key role.
For instance, co-operation between existing financial institutions such as ADB and the World Bank and newly established banks, including the Asian Infrastructure Investment Bank, is vital.
The demand for infrastructure development in Asia is robust, including Vietnam, but there are not many PPP projects that are viable and bankable.
ADB is expected to improve this situation by developing and structuring projects that create profitable business opportunities for private sector companies and financial institutions.
VNS