The Vietnam Railway Corporation (VNR) has proposed to borrow VND800bn (USD35m) to maintain operations.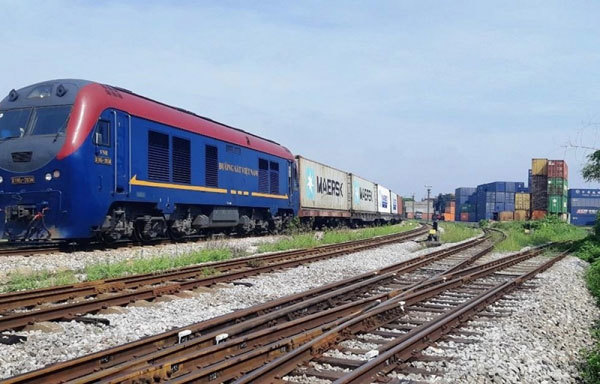 VNR struggles amid Covid-19 pandemic.
VNR said it expected a loss of VND942bn (USD41m) in 2021 and over VND2.2trn after two years of being badly affected by the pandemic. It only has nearly in VND1trn in assets and lacks capital. VNR asked for a VND800bn loan to maintain business and asked the Ministry of Transport and local authorities to create favourable conditions for freight vehicles to go through checkpoints to allow goods to access train stations.

In the report, VNR pointed out that they only served 8,640 passengers in August, accounting for 6.5% of the number of passengers last August. It was also harder to find goods for freight trains.

Dang Sy Manh, director of VNR said they had to adjust schedules and halt many trains. After Covid-19 broke out in HCM City and several southern provinces, the number of freight trains from Song Than Station to the northern region dropped sharply. As the result, revenue in August was VND114.7bn (USD5m), equal to 66.4% of the same period last year.

"We've tried to operate and used revenue from freight trains to offset other losses. But demand in the economy has continued to fall and now everything is affected," Manh said.

According to VNR, over 5,500 people in the railway industry have lost their jobs as all passenger trains were halted on August 25. A quarter of the employees will be temporarily laid off from now until the end of 2021.

"We'll temporarily lay off 1,600 employees. We have to ask the union to provide support and call for help for unemployed workers as our funds have run out," Manh said.
Source: dtinews

The Vietnam Railways Corporation (VNR) is experiencing its toughest days in history as many trains have stopped running during Covid-19. Many workers have had to take unpaid leave.