The export value of wood and wood products reached nearly 5 billion USD in the first half of 2019, according to the Ministry of Agriculture and Rural Development.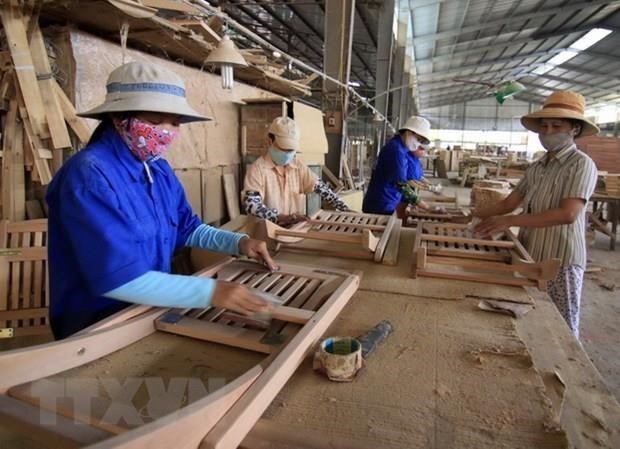 The export value of wood and wood products reaches nearly 5 billion USD in the first half of 2019 
The US was the biggest importer of the country's wood and wood products. During January-May, the export turnover to the US accounted for 45 percent of the total.
In the time ahead, the timber industry will continue working to improve transparency by applying good production process to ensure sustainable development.
Including non-timber forest products, total earnings from shipping forestry products abroad in the first half of this year came to around 5.3 billion USD, a year-on-year surge of nearly 20 percent.
The US, Japan, the European Union, China and the Republic of Korea remained the largest importers of Vietnamese forest products, accounting for some 87 percent of the industry's total export value.
To date, Vietnam maintained its position as the leading exporter of forest products in Southeast Asia, the second largest in Asia and the fifth in the world.
Last year, Vietnam raked in some 9.3 billion USD from shipping forest products to foreign nations. The country eyes 10.5 billion USD in export value this year.
Vietnam is now home to 4,500 enterprises specializing in processing and exporting wood and forest products. They include more than 700 foreign-invested businesses, most having large production scales using advanced technology.-VNA

My Xuyen, a village in Phong Dien district 40 km north of Hue, has been famous for wood carving for hundreds of years.  

With its abundant potential in wood processing, Vietnam is emerging as a major exporter of finished wood products in the global wood market. 

Vietnam's wood and wooden product exports to the United States may be subject to higher import duties due to a surge in export revenues and China's foreign direct investment in the local industry, experts said at a recent seminar in Hanoi.