Businesses complain about capital shortage, SBV to raise credit limit
Commercial banks report that their credit is growing well and loans are provided to production and business projects, but businesses say that they cannot get loans.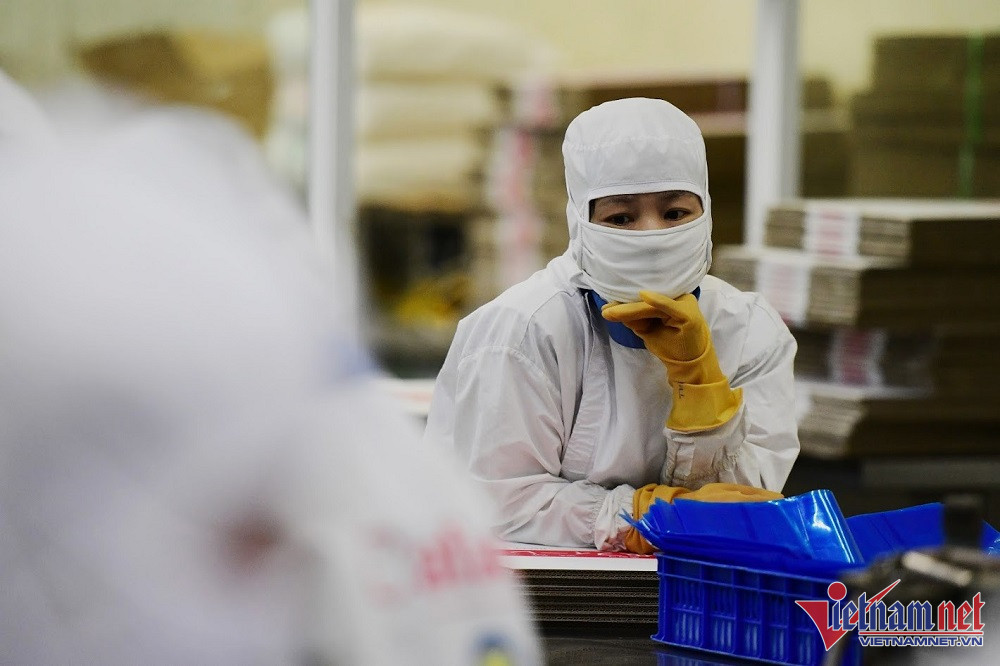 An enterprise that makes wooden furniture for US-based Ashley Furniture has laid off 500 out of its total 1,000 workers to save VND5 billion a month after export orders fell from 500 containers to 100-200 per month.
Many other exporters have been in the same situation since April. Consumption declines in the US and Europe have posed difficulties for Vietnamese woodwork exporters. Some factories have had to lay off workers, according to the HCM City Handicraft and Wood Industry Association. The association's deputy chair Phung Quoc Man said some partners have canceled orders and enterprises face high inventories. As products remain unsold, they are experiencing financial problems.
The lack of orders has also occurred for textile and garment enterprises. Like the woodwork industry, the US is their key market, which accounted for 44 percent of Vietnam's total exports last year.
According to Vitas' deputy secretary general Nguyen Thi Tuyet Mai, in Q1/2022, the number of orders was so high that enterprises feared they could not employ enough workers to fulfill the orders. But now they fear they do not have not enough orders. Yarn producers also complain that they cannot sell products.
A World Bank survey found that in January-March 2022, 56 percent of businesses had lower turnover while 30 percent had to cancel orders in December 2021 - February 2022 because they lacked input materials, and sales dropped by 35 percent.
Of the 12.2 percent of domestic enterprises providing products to multi-national corporations before the Covid-19 pandemic, 8 percent have had to scale down their supply.
Where's the capital?
According to Man, senior enterprises can 'rob Peter to pay Paul', while newly-established firms are in bigger trouble. Covid-19 and the fuel crisis caused by the Russia-Ukraine conflict have created problems in cash flow. Commercial banks have restricted lending, saying that their credit room is running out, while businesses' turnover cycle has stalled.
A HCM City woodwork enterprise said previously it could get payment within 30 days from the day of shipment, but US partners are now slow in making payments.
Meanwhile, businesses find it very difficult to borrow money. After submitting an application for loans, they have to wait for bankers' replies, which is something new.
Ly Kim Chi, Chair of the Food and Foodstuff Association (FFA), said most enterprises in the industry are small and medium sized, and less than 3 percent of enterprises issue shares to mobilize capital, while the others seek capital loans.
Currently, they need 50 percent more capital than in previous years, because input material prices have increased by 50-60 percent.
Chi said that businesses need enough capital to store materials for year-end and Tet production seasons as well to be sure that product prices won't increase.
"The State Bank of Vietnam (SBV) and commercial banks all report credit growth, but we cannot borrow money from them. Who is benefiting from the credit growth?" Chi said.
Vo Minh Tuan, director of SBV's HCM City Branch, said that credit in the city had grown by 11 percent and there is still VND450 trillion for lending.
Credit limit to be raised
SBV's Deputy Governor Dao Minh Tu told a press conference on September 6 that SBV would loosen the credit growth rate limits. The bank set a credit growth rate target of 14 percent for 2022. As of the end of August, credit growth rate had reached 9.91 percent, much higher than the same period last year.
The central bank will allow more credit space to commercial banks in 1-2 days. The banks getting higher credit limits are those with good operating indicators.
He said that interest rates have increased slightly. The average lending interest rate is 7.9-9.5 percent, while the average deposit interest rate is 6.3-6.8 percent.
Tran Chung