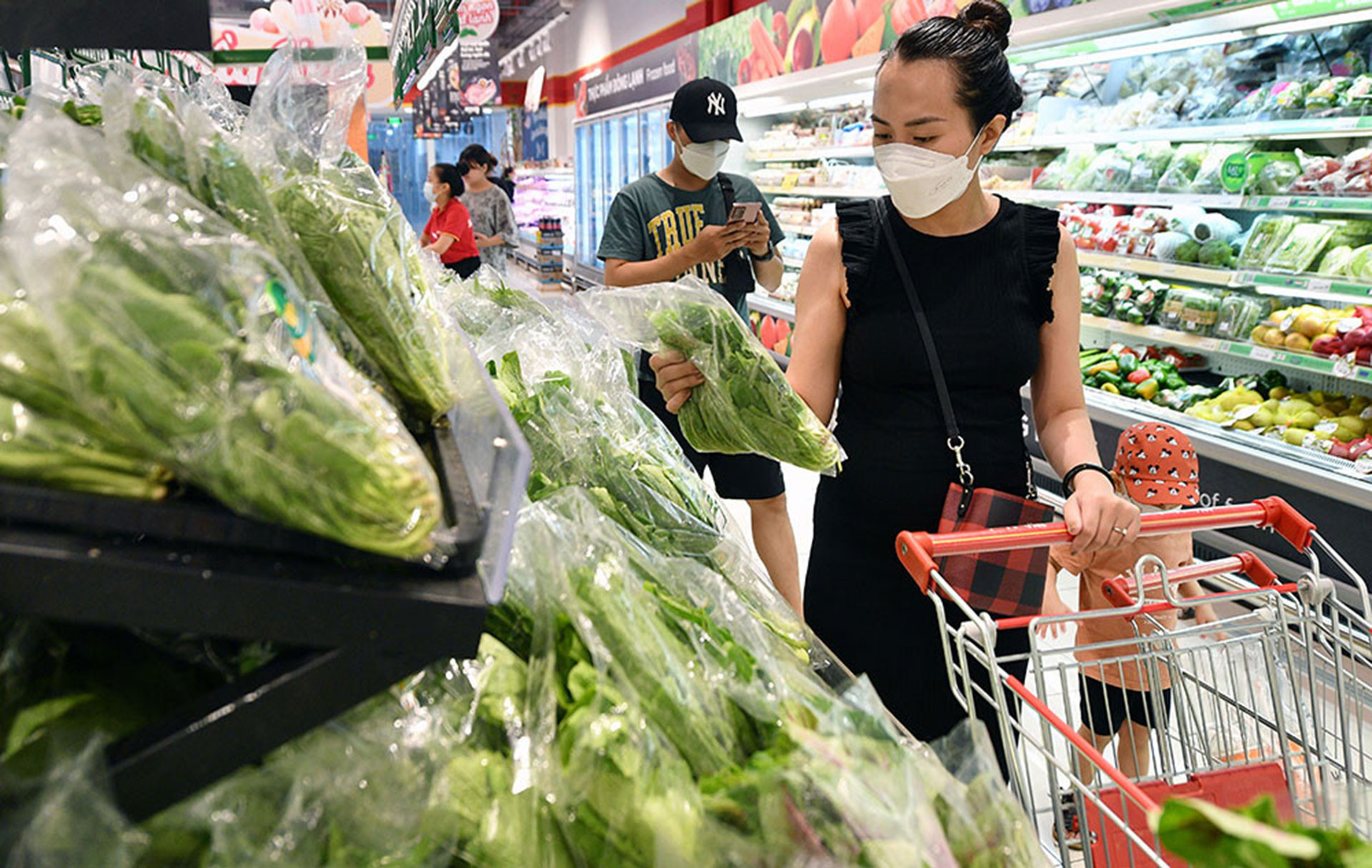 Tran Bao Minh, deputy chair of Nutifood, is well known as a marketing expert. In 2004, he became the first Asian person holding the post of Pepsi's global marketing director.
Minh believes that in order to build a farm produce brand, one needs to choose a kind crop plant with high competitiveness. Agricultural production needs land, but land is limited. If a country wants to successfully compete with rivals, it needs to make the best use of limited natural resources and create products with the highest possible value. He cited three examples.
First, Ireland is a small country with a small population. The good weather and climate conditions allow them to raise cows naturally with high productivity. However, if they just simply sold milk cows, they would not be able to make a profit and the money from milk cow sales wouldn't be high enough to pay for workers, packaging, marketing and logistics.
Ireland has developed technology and built a professional food industry ecosystem for the dairy industry. From a liter of milk with the cost price of VND10,000-30,000, Ireland has created a wide range of products with selling prices of hundreds of thousands of dong. The profit of the Irish dairy industry is high enough for all parties in the value chain to enjoy.
Second, alcoholic drinks. Minh once held the post of CEO in Vietnam at Diageo Group, which owns hard liquor brands, for three years.
From a cheap oat, the UK can create the alcoholic drink which brings the turnover of $15-20 billion annually.
Third, ginseng. One piece of ginseng in South Korea has a cost price of just several dollars. But South Koreans don't sell cheap ginseng. They have created an ecosystem for the product. Universities and research institutes use technologies to create ginseng products with high quality.
Minh stressed that building brands does not mean creating a product, giving it a beautiful name, labeling the package, and exporting it.
Farm produce brands need ecosystems surrounding them and it takes 10-20 years to create an agricultural product that has a good reputation that can reach the international market.
When branding, all the subjects of the value chain must receive profits or benefits.
Le Van Su, deputy chair of Ca Mau province, said: "I feel sad when thinking about domestic farm produce. Local governments, enterprises and people still don't have deep knowledge about farm produce brands."
Nguyen Nhu Cuong, director of the Department of Crop Production under the Ministry of Agriculture and Rural Development (MARD), said that branding is both the aspiration and sadness of Vietnamese farmers. Vietnam exports $50 billion worth of farm produce a year, but most of the exports are raw materials.
However, Cuong said that "Vietnam is slow, but not late" as it can begin building brands for farm produce. In the immediate time, it can build brands in the domestic market with 100 million consumers.

Tam An