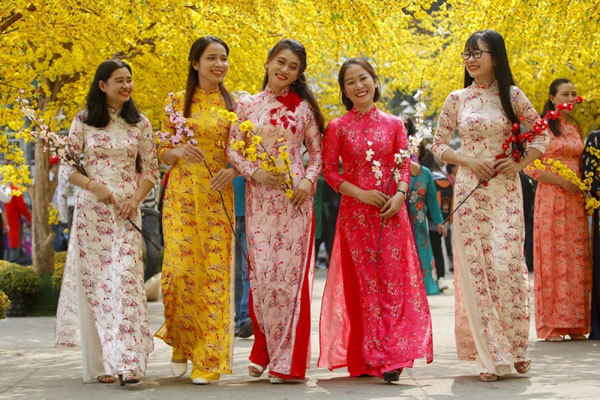 This marks the 15th consecutive year that the Youth Cultural House on Pham Ngoc Thach Street in District 1 has hosted the street of calligraphers.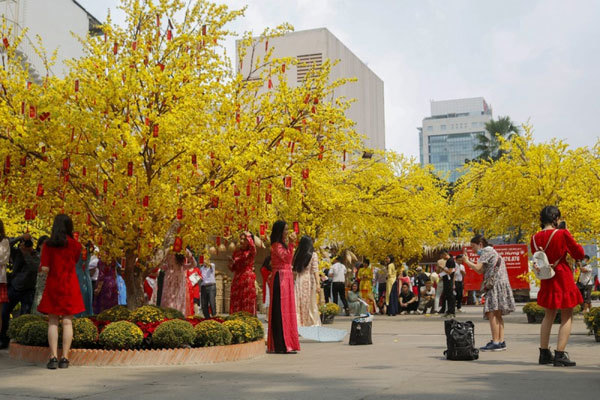 The area has been thoroughly decorated with yellow apricot flowers.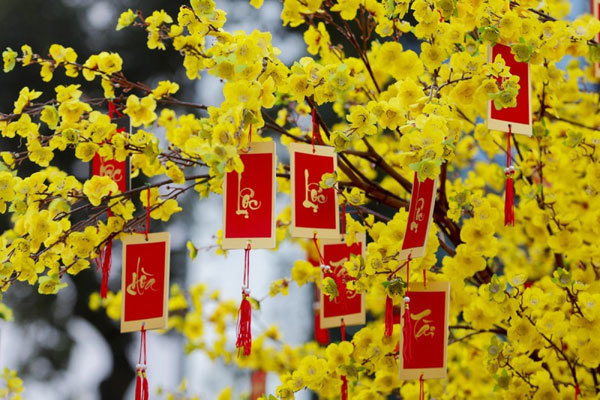 Calligraphic works featuring best wishes for the upcoming Tet period can be seen on display as they hang on apricot branches.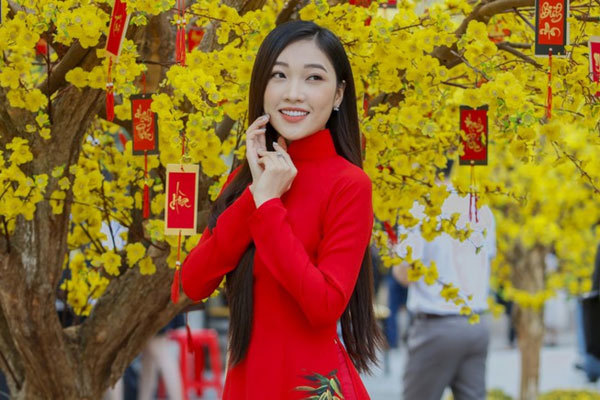 The street offers guests a beautiful background to take photos in order to keep special memories of this year's Tet.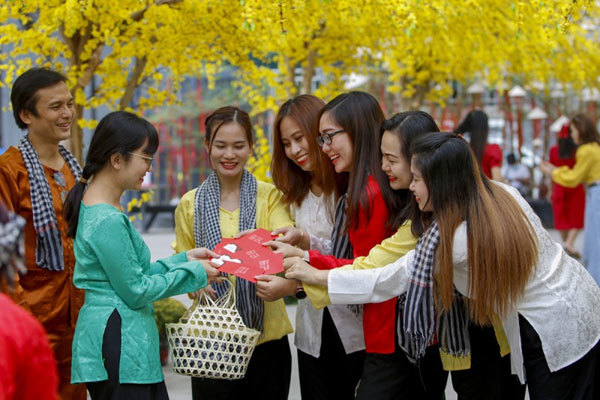 A group of young people use the occasion as a chance to don Ao Ba Ba, a traditional costume for people from the south of the country.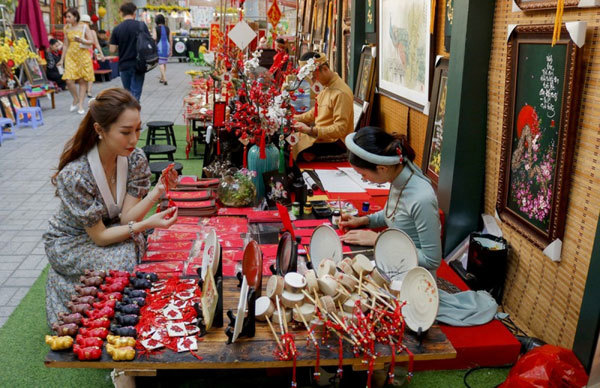 Numerous calligraphy artists put their beautiful writings on display in both Chinese and Vietnamese on the calligraphy street.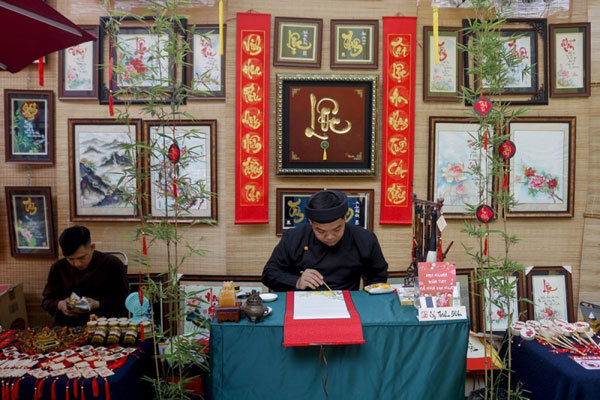 A young calligraphy artist gets to work on his craft.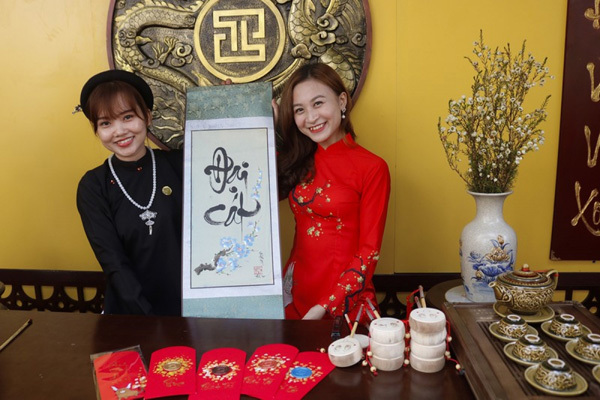 A visitor has high hopes of a happy New Year period filled with both luck and prosperity to match the calligraphy's meanings.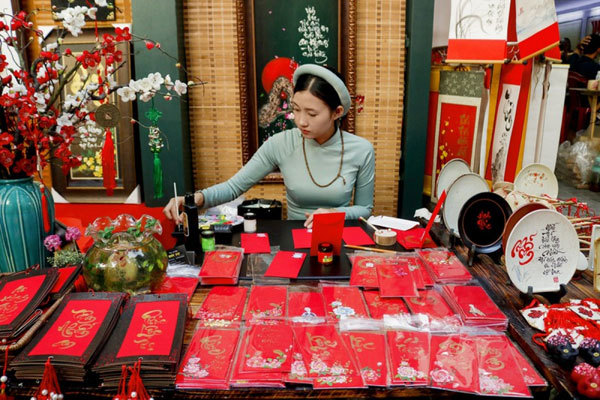 A young girl practices as a calligraphy artist.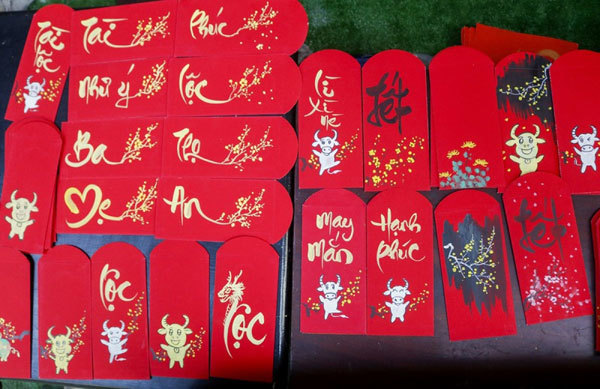 Red envelopes which come with calligraphic works can be used as festive gifts bearing best wishes for prosperity and happiness during the upcoming Year of the Buffalo.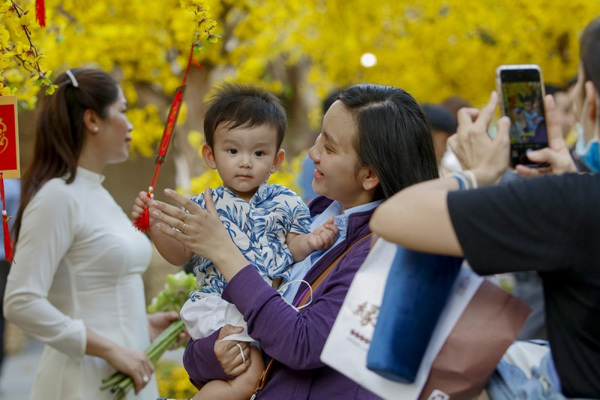 The event is scheduled to last through to February 16, or the fifth day of the first lunar month.
VOV/Phapluat

Dao Huy Hoang, 28, a graduate of Hanoi Foreign Trade University, is known as a pioneer in Western calligraphy in Vietnam. 
The calligraphy market at the Ho Chi Minh City Youth Cultural House in District 1 has become a must-visit attraction for residents and visitors for taking photos and buying calligraphy works for Tet.