Canadian artist Félix-Antoine Morin's audio-visual installation to enthral Hanoi audience

An audio-visual installation titled "Invisible Fragments" by Félix-Antoine Morin from Montreal, Canada is set to take place in Hanoi from February 29 to March 3.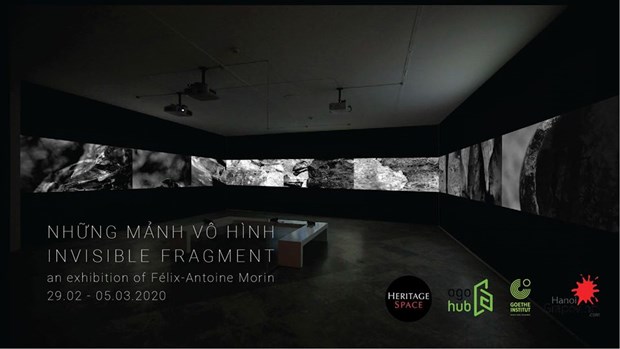 A banner of the event (Photo courtesy of the artist's website)
The exhibition is a scalable audio-visual installation that unveils several miniature territories, whose details, inaccessible to the naked eyes, become objects of contemplation under the camera.
The soundtracks that accompany the images are purely subjective and seek to create a synchrony with the unfolding images. The use of combined sounds in this installation makes it possible to link heterogeneous spaces.
Notably, on February 29, the exhibition will feature a dance performance by Vietnamese-French contemporary artist Kim-Sanh Chau.
Morin studied visual arts at Université du Québec à Montréal and electroacoustic composition at the Conservatory of Montreal. In 2012, he received the Joseph S. Stauffer award from the Canada Council for the Arts. His works have been featured at several national and international events./.

The Vietnam Art Photo Contest and Exhibition 2020 was launched at a ceremony in Hanoi on February 25.

Two exhibitions by a group of young artists are on display at HCM City's The Factory Contemporary Arts Centre.